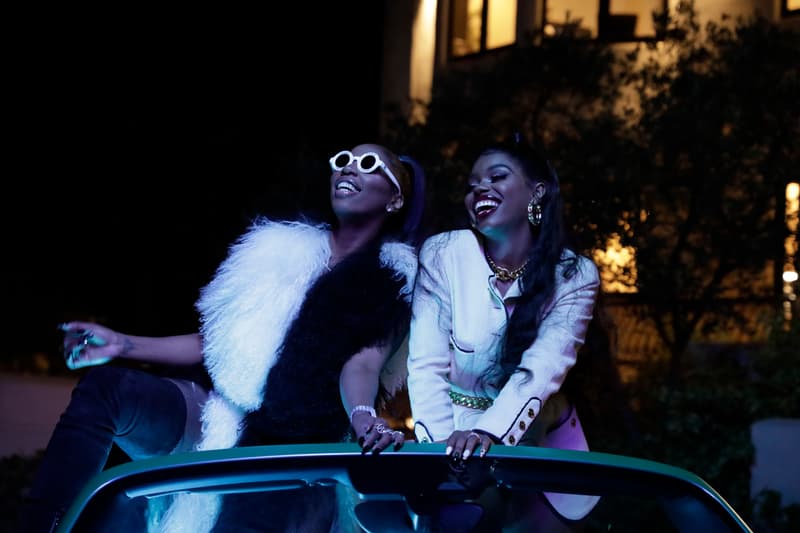 Music
Every Single Song You Should Be Listening To This Month: Dreezy, Kash Doll & Halsey
We've got you covered.
Every Single Song You Should Be Listening To This Month: Dreezy, Kash Doll & Halsey
We've got you covered.
January is a fresh start for a lot of us. This means it's time to put your music inclinations from last year to the side and try out some buzzy artists or indie acts. Last year was a banner year for women in the entertainment industry. Whether it was rap, pop or R&B, women were working tirelessly to prove their rightful position in the hearts and minds of their peers and fans alike.
To start the year off we're rounding up the best tracks you should have in rotation right now. Since Janelle Monae was one of our favorite artists last year, we've added her latest standalone visual, "Screwed" to our picks. There's no doubt in our minds that women in hip-hop are still having a moment. If you're into trap, then get into Chicago-bred rapper Dreezy's latest visual featuring Detroit's Kash Doll, "Chanel Slides."
Take a look at the rest of our must-listens below.
Dreezy – "Chanel Slides ft. Kash Doll"
Detroit and Chicago's biggest female acts meet on "Chanel Slides." In this lavish clip, both rappers flaunt their love for designer pieces and show why they're above the pack right now.
Asiahn – "Like You"
This track is smooth, flexes Asiahn's great vocals and is undoubtedly reminiscent of '90s R&B. It speaks of love and what it's like stepping out into unsure territory.
Sam Smith – "Dancing With a Stranger ft. Normani"
We're really into this sensual song that features two vocal powerhouses. Normani steals the show with her soft voice and honestly the track reminds us we need a full project from her soon.
KALLITECHNIS captures the bliss that follows love in this intrinsically sensual song. Her voice pairs perfectly with the easygoing beat and instruments heard throughout.
Halsey – "Without Me ft. Juice WRLD"
Halsey's "Without Me" gets a revamp with the assistance of Juice WRLD. This new release is emotional, moving and proves why the original version is currently at the top of the Billboard Hot 100 chart.
This track is one of the most catchy songs on her funky Dirty Computer album. The video is equally fun, filled with dancing chops and colorful creative direction.
Tove Lo – "hey you got drugs?"
This new video paints an image of the backstage life for Swedish pop artist Tove Lo. The music alongside the visual shares a poignant look at a riveting performance and what went on behind the scenes.
"Rock Out" was an essential listen on Asian Doll's latest mixtape So Icy Princess. In her video directed by Alpha Male Visuals which dropped late last year, she commands attention in fire fits and flexes her bars.
If you've been in love, you're familiar with the feeling of being in between breaking up and staying together. Songstress Taliwoah beatifully expresses the woes and downs of heartbreak on this slow track.
This track is the latest from Portugese artist Nídia. The percussive track is a follow up to her debut LP, Nídia é Má, Nídia é Fudida.
Share this article