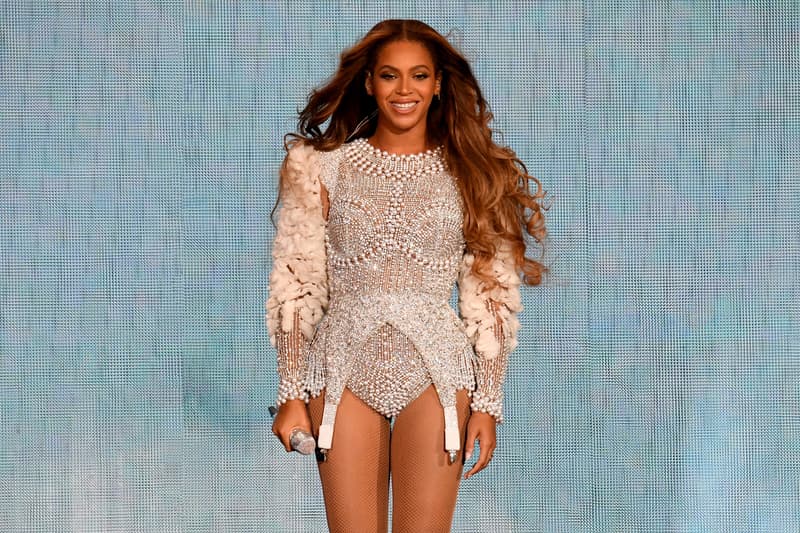 The HYPEBAE Best: Top Artists of 2018
Featuring Beyoncé, Cardi B and more.
This year has been a tremendous year for women in music. In 2018 it wasn't just about the albums, it was also about the singles that dominated the charts, tours that were wildly popular and iconic videos. With that being said, we've tallied up the best artists of the year according to our editors. Of course, Beyoncé was the top pick of our A-list selections. She toured globally alongside JAY-Z and even officially shared an image of her twins which broke the Internet earlier this year.
The content which was created this year also included conquering the Billboard charts, appearing on the cover of iconic magazines and more. In total, the editor-approved acts include some of our favorite stars like Cardi B and Billie Eilish and more. Take a look at why our editors selected these artists as the best of 2018.
Beyoncé
This year alone King Bey headlined Coachella and dropped her joint album with her husband JAY-Z, Everything Is Love. Her Coachella performance included a reunion portion starring both Kelly Rowland and Michelle Williams of the former group Destiny's Child. Ahead of the release of the well-received collaborative project, the two industry titans announced their global On The Run II tour. According to Billboard, the tour raked in $253.5 million USD. On stage, she donned custom pieces which included Burberry, Gucci and Givenchy to name a few. Though the performances wrapped in early October, Bey appeared on the iconic September issue cover of American Vogue. Her photos were captured by the emerging black photographer Tyler Mitchell. Additionally, last month Beyoncé bought out her activewear line IVY PARK. She previously owned 50-percent of the lifestyle label.
Cardi B
Back in January, Cardi B started this year by becoming the first woman to have five simultaneous tracks in Billboard's Top 10 chart. Following this monumental start to 2018, she graced the covers of both CR Fashion Book and The New York Times Magazine's music issue. One of her highest moments of the year included the release of her critically acclaimed debut album, Invasion of Privacy. After dropping her album, she surpassed Taylor Swift's streaming record and became the first female artist to earn the most streams during the first week following the drop of the project. Another highlight of Cardi's year included her announcement of her pregnancy and the later birth of her daughter Kulture. Notably, she was also nominated for the 2018 Billboard Music Awards and even performed at this year's Coachella. In the realm of fashion and beauty, she attended her first Met Gala and debuted a lipstick alongside Tom Ford.
Ariana Grande
This year has quite honestly been a monumental year for Ariana Grande who starred in four separate Reebok campaigns. After dropping the video for her single, "No Tears Left To Cry," she immediately began rolling out new music and content. Throughout the year, a few of her collaborators have included Nicki Minaj and Troye Sivan. She even appeared on the covers of ELLE magazine and British Vogue in which she chatted about her thoughts on anxiety and the 2017 Manchester bombing. In July, Grande was announced as one of the Top 50 highest-paid musicians according to Billboard – she earned $11.36m USD and came in at #42. Billboard also crowned Grande as the 2018 Woman of the Year. Though she's no longer engaged to Pete Davidson, her previously released album Sweetener pulled from her past relationships. The album was well-received and filled with unforgettable tracks including "God Is a Woman" and "the light is coming." To round out her ultra-busy year she dropped the pop culture-centric video for her single, "thank u, next."
Billie Eilish
2018 has perhaps been one of the busiest years of Los Angeles-based singer Billie Eilish's life. Her robust fan base brought her total streams for the year to over 1 billion. This in part is due to her debut EP, don't smile at me which also entered the Billboard Top 200 chart back in August. In that same month, she was also announced as No. 1 on Billboard's Emerging Artists cart. For her, the year was marked by a global tour and being announced as one of the leaders in the 2019 Forbes 30 Under 30 rankings. Additional staple moments of this year include signing a co-publishing deal with Universal Music and having two singles become certified RIAA GOLD in North America. One of the tracks is her single alongside Khalid, "lovely."
Dua Lipa
Back in February, Dua Lipa was recognized as a part of the first-ever #VogueWorld 100 list. Though her debut self-titled album released last year, the British singer has stayed relevant throughout 2018. This year she has headlined Chicago's Lollapalooza festival and the 2018 UEFA Champions League Final. Additionally, she was nominated for both an MTV Music Award and a 2018 Billboard Music Award. After being nominated for numerous BRIT Awards, earlier this year she took home the awards for British Female Solo Artist and British Breakthrough Act. As fall swiftly approached, Lipa dropped a track featuring K-pop favorite BLACKPINK titled "Kiss and Make Up." In October, Dua also released a deluxe edition of her debut album which included three new tracks. One included the Calvin Harris-assisted single "One Kiss." To close out her eventful year, the talented songstress starred as the cover star for British Vogue's December issue.
Jorja Smith
Prior to the release of her highly anticipated debut studio album, Jorja Smith won the Critics' Choice award at the 2018 BRIT Awards. A few months later, the riveting project Lost & Found dropped and was lauded for its rich take on love, relationships and R&B. As the year continued, Smith traveled throughout North America for numerous tour dates and later attended Paris Fashion Week. In October, Jorja debuted Nike's women-centric Air Force 1 Sage Low design which included modern detailing. She followed this sneaker release with the additional premiere of Nike's AF1 Sage Hi. Distinct designers her stylist Leah Abbott has dressed her in this year include: Dior, Jean Paul Gaultier and Marques'Almeida.