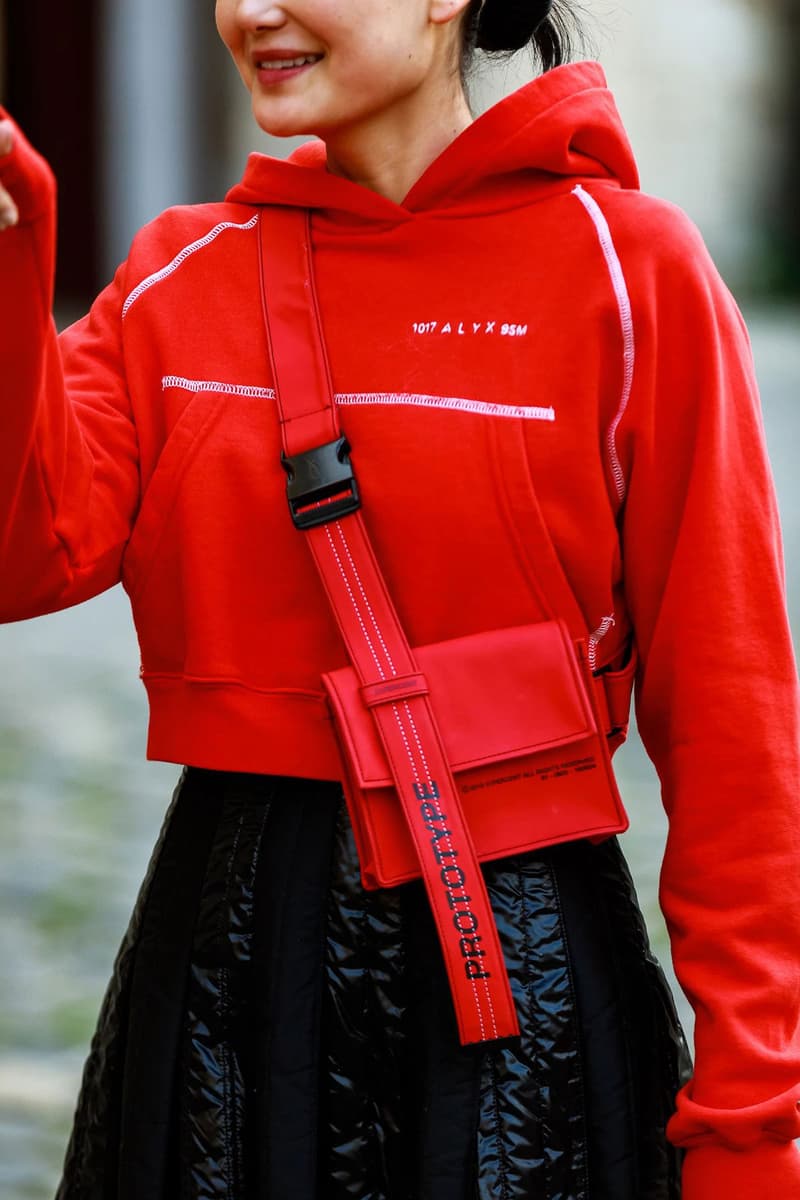 Here Are the Top 10 Sites to Shop Women's Streetwear
The best places to re-up on your cozy favorites.
Fashion
Here Are the Top 10 Sites to Shop Women's Streetwear
The best places to re-up on your cozy favorites.
Streetwear has taken the fashion industry by storm and there's no denying its current influence on high fashion. The niche market is now flourishing due to the creativity of vanguard designers like Demna Gvasalia and Virgil Abloh who are not afraid to mix comfort and style. Their designs and those of others have influenced larger retailers to adopt streetwear and cater to the cozy girls of the world. You might not be able to walk into a local retailer to find the latest from Stussy and Supreme but we've got you covered.
Our list of the best women's streetwear site includes online marketplaces where you can shop women's streetwear at retail price and maybe even find a few steals. The key to successful shopping is to have a plan that begins with identifying what items you're looking for. Whether you're trying to pick up Off-White™ "SCULPTURE" shoulder bag or a piece from KITH x MISBHV's collection, it's important to have the specs on your picks to make sorting through the stock a breeze. An assortment of trendy items like fanny packs, mini backpacks, teddy coats or biker shorts will all be available right at your fingertips.
Read on to find out where you can cop your favorite women's streetwear pieces.
Farfetch is one of the largest online retailers for luxury goods. As its stock has expanded, more of our favorite brands have been added, including Gucci and Balenciaga. The site always has an ongoing sale promotion with discounts up to 50 percent off.
HBX Women is committed to serving a community of ladies that need the latest fashion on time. Its online shop is always updated with emerging labels like Places+Faces and Hyein Seo. The site is dependable for collection drops and has wares up to 70-percent off in its sale area.
Heroine is the sister-site of secondhand online marketplace Grailed. Women are now able to search through its inventory of luxury and streetwear items to find the best prices. If you're looking for a limited-edition 2006 BAPE jacket from 2006 or a distressed ALYX T-shirt, this is where you can find it.
KITH Women has become a stronghold for streetwear label also serving as the home for its own. Its footwear and apparel selection are unmatched thanks to leader Ronnie Fieg. Pieces from YEEZY, adidas and PUMA can be found on the site for retail prices – all of which eventually lands on sale. There you can expect numbers to be competitive, allowing consumers to grab their picks.
NAKED began as a sneaker haven for women who like to keep their feet in the latest. As brands like Nike and adidas Originals have expanded their apparel, the Copenhagen-based boutique quietly ventured out into the world of fashion. On its site you can find footwear and clothing to match any look you might have in mind for a reasonable price.
Net-a-Porter is a luxury e-tailer that has begun to foray into the streetwear sphere. Expect to find the latest collections from KITH and Nike alongside other high fashion picks. Its sale section is literally a gold mine for those who wish to scroll to find their next grail.
Opening Ceremony is known for its semi-annual sales with stock available at slashed prices. Even if you miss its seasonal sample sale, you can still find wares at a bargain. Pieces from COMME des GARÇONS PLAY and its own brand can also be found in the sales section shortly after release thanks to its high consumer volume.
Chicago retailer RSVP Gallery is known for carrying some of the best luxury items. It often stocks collections from Rick Owens and Fear of God that normally wouldn't fit in the budget of many. A little-known secret is that the sales section is quite robust. With a little patience and some luck, you can stumble upon a holy grail. It's definitely worth it to spend some time getting familiar with the site in order to get what you need.
SSENSE often collaborates with labels like ALYX and Vetements to offer exclusive pieces on its site. There you can find premium garments for a fair retail price. Like others, as its reserves fill up, prices are slashed on the excess.
SUPPLY has been around for some time, serving our tomboy needs. Since establishing a physical store in Sydney, Australia, the retailer has expanded its online presence, offering wares from brands like Palace and Carhartt WIP. Its sale section is what dreams are made of, often full of pieces that can't be found in North America. Prices are generously cut down to allow products to move from their hands to yours.
Image Credit

Tasha Bleu/Hypebae
Help us serve you better
We appreciate your support in allowing HYPEBEAST ads, where we can share contents from the latest fashion, to those culturally relevant. In adding HYPEBEAST to your ad blocker's whitelist, ads on our sites will show while you continue to browse.
Help Support Us
We need ads to keep the website running and to continue providing free news to our readers. We'd appreciate your support by whitelisting HYPEBAE on your ad blocker.
If you have already whitelisted us, simply refresh this page. To find out how to whitelist us, click the button below.
Add Us to Whitelist
We appreciate your support in allowing HYPEBAE ads. Most ad blockers have similar whitelisting steps and settings. If you need assistance, please contact us.
Adblock Plus
Click on the red ABP icon in the upper right corner of your browser.
Click "Enabled on this site" to disable ad blocking for the current site. In Firefox click "disable on HYPEBAE".
Refresh the HYPEBAE page that you were viewing.
Adblock
Click the AdBlock hand icon.
Click "Don't run on pages on this domain".
A new "Don't run AdBlock on…" dialog may be displayed in the middle of the screen.
Move the "Site" slider to the right. After that, click "Exclude".
Refresh the HYPEBAE page that you were viewing.
uBlock
Click the uBlock icon.
Click the large blue "power" button in the menu that appears to whitelist the current website.
Reload the HYPEBAE page that you were viewing.
Firefox Browser
Firefox Tracking Protection may activate our whitelist notice, which can be disabled temporarily for a browsing session by clicking the shield icon in the URL bar and following the instructions.
Disconnect
Click the Disconnect icon.
Click "Whitelist site".
Refresh the HYPEBAE page that you were viewing.