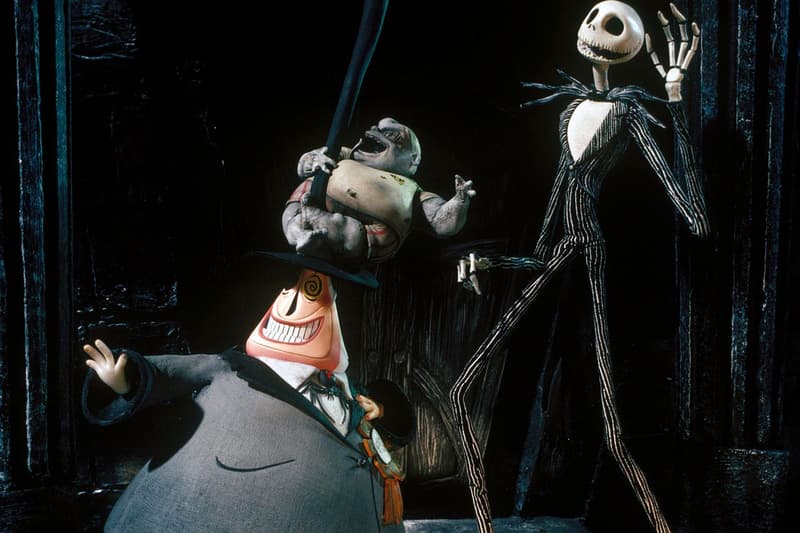 Culture
Here Are the Best Nostalgic Halloween Movies to Watch This Spooky Season
Cozy up this October and binge all our favorite films.
Here Are the Best Nostalgic Halloween Movies to Watch This Spooky Season
Cozy up this October and binge all our favorite films.
We're half-way through October, which means spooky season is approaching faster than ever, and we're gearing up for Halloween by taking a look at all the best nostalgic movies to add to your watchlist this month. Ranging from cult-classics like The Rocky Horror Picture Show, to Tim Burton's The Nightmare Before Christmas, Hocus Pocus and Casper, we've put together all of our top picks below.
Keep reading to see all the films we will be watching, and for more Halloween inspiration, catch our favorite spooky makeup looks here.
The Addams Family (1991)
Ahead of the upcoming animated remake of the classic, why not gear up for Halloween by watching The Addams Family? The film is the ultimate inspiration for a throwback Halloween costume, and will bring back all your childhood memories, and put you in the ultimate mood for spooky season.
The Rocky Horror Picture Show (1975)
This cult classic is the perfect watch, following couple Brad and Janet who get stuck with a flat tire during a storm, and discovers the creepy mansion of Dr. Frank-N-Furter. The musical features loads of dancing and rock songs, before the scientist reveals his creation "Rocky," a muscular and handsome man. Capturing '70s glam-rock, camp and performance all in one, The Rocky Horror Picture Show is a must-see.
Hocus Pocus (1993)
No list would be complete without Hocus Pocus, which follows teenager Max, who moves to Salem and ends up exploring an abandoned house with his sister Dani and their friend Allison. The three accidentally free three witches, played by Bette Midler, Sarah Jessica Parker and Najimy, and have to embark on a mission to steal the witches' book of spells to prevent them from achieving immortality.
The Nightmare Before Christmas (1993)
The characters from this Tim Burton film have become widely recognizable, and despite being over 25 years old, the film is still a favorite today. The film follows Jack Skellington, the beloved pumpkin king of Halloweentown, who has become tired of the routine of constantly scaring people in the "Real World." Skellington then accidentally stumbles on Christmastown, and gets a new perspective on life, planning to kidnap Santa Claus to take over the role himself.
Halloween Town (1998)
Marnie and her siblings go back to Halloweentown with their grandma, to find out that they come from a family of witches. The town is the only place where supernatural beings can live in piece, and when Marnie turns 13, she is told that her and her family are part of a bigger fight against evil, which is planning on taking over the world. The film will always hold a special place in our hearts, and will definitely evoke a sense of nostalgia this Halloween.
Casper (1995)
Let's be real, we all had a crush on human Casper back in the day. The fan-favorite film follows the friendly ghost Casper, who peacefully haunts a mansion in Maine. A specialist arrives to communicate with the ghosts and spirits in the mansion, and brings along his daughter, who Casper quickly falls in love with. The story is as wholesome as ever, and will brighten up the gloomy October weather.
---
Share this article