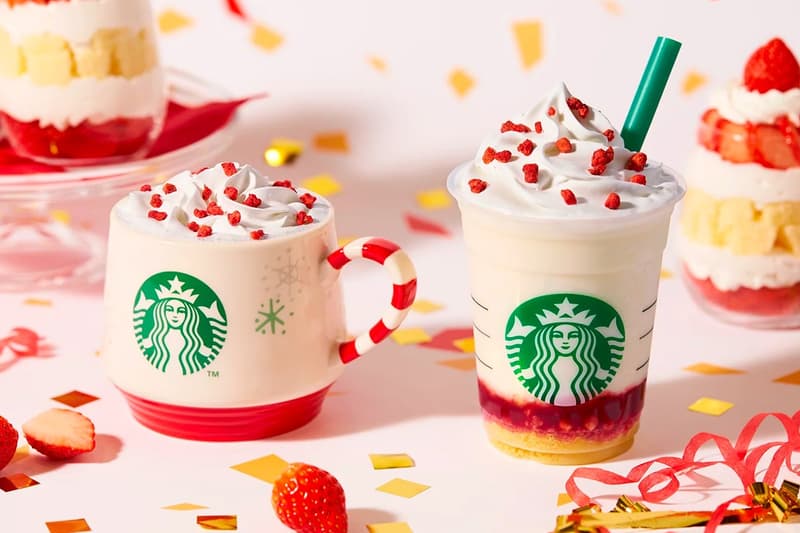 Culture
Starbucks' "Merry Strawberry Cake" Frappuccino Is the Ultimate Sweet Holiday Treat
'Tis the season.
Starbucks' "Merry Strawberry Cake" Frappuccino Is the Ultimate Sweet Holiday Treat
'Tis the season.
No season comes without a themed Starbucks drink, and now the coffee chain has just revealed its "Merry Strawberry Cake" frappuccino. Following its Halloween-themed charcoal-infused "Phantom" frappuccino, the new holiday-themed beverage arrives with a fruity and sweet strawberry flavor.
The new drink features layers of fresh fruit, strawberry syrup, cake-flavored milk foam as well as pieces of crunchy, dehydrated strawberries. The frappuccino is topped off with a whipped cream swirl as well as a base of shortbread and sponge cake.
Unfortunately, the "Merry Strawberry Cake" frappuccino will only be available at select Starbucks Japan locations, and will retail at $5.40 USD and will launch on November 1. For more food, don't miss Yum Cha's Halloween-themed dim sum here.
---
Share this article