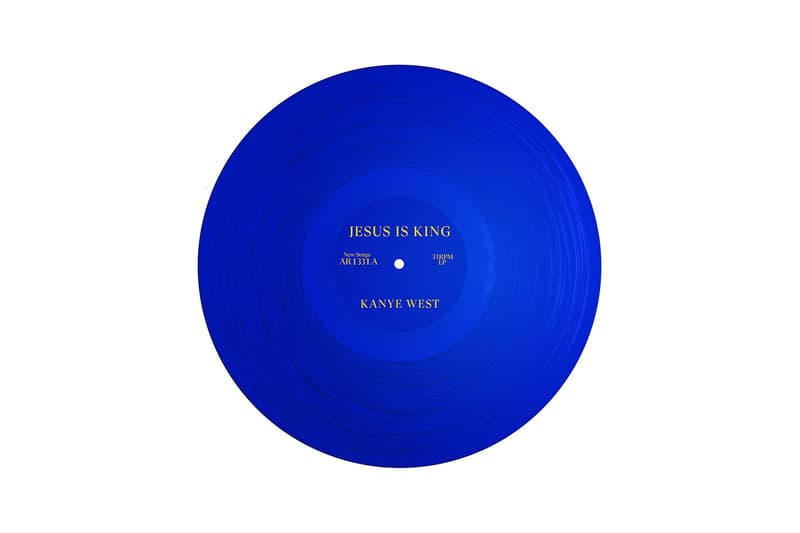 Music
Kanye West's New Album 'Jesus Is King' Is Finally Here
Accompanied by a Los Angeles pop-up this weekend.
Kanye West's New Album 'Jesus Is King' Is Finally Here
Accompanied by a Los Angeles pop-up this weekend.
After multiple missed release dates, Kanye West's new album Jesus Is King is officially here. The album is available to stream on Spotify and Apple Music now, and its accompanying merchandise can be purchased online and at a pop-up in Los Angeles this weekend.
Jesus Is King was slated to be released Thursday and after missing the deadline, West tweeted that he was "still "fixing mixes" on a few of the tracks. The album is his ninth following ye, which dropped in June 2018. Experimenting with gospel-style music, Jesus Is King centers around the theme of salvation —  and is notably free of explicit lyrics. A wide range of guest artists include rapper Ty Dolla Sign, jazz saxophonist Kenny G and West's very own Sunday Service.
Merch for the album includes T-shirts, hoodies, crewneck pullovers, sweatpants and caps in black and blue colorways. Text detailing is rendered in a contrasting yellow. Fans can also purchase the new album in vinyl form, made in a shocking Yves Klein-like blue.
Jesus Is King merch is available now on shop.kanyewest.com. The collection will also be sold at special Los Angeles pop-up through October 27.
Jesus Is King Los Angeles Pop-Up
1202 – 1210 Mateo St.
Los Angeles, CA 90021
Friday, October 25:  12 p.m. – 8 p.m. PST
Saturday, October 26: 11 a.m. – 8 p.m. PST
Sunday, October 27: 11 a.m. – 7 p.m. PST
---
Share this article