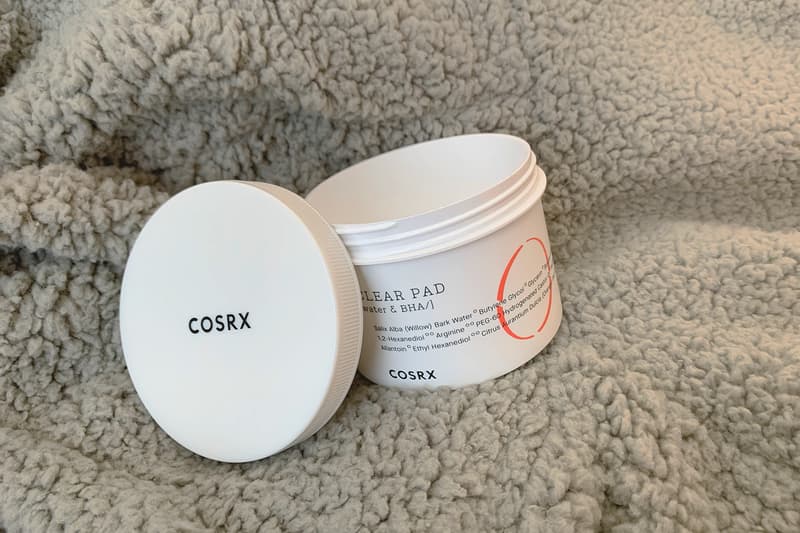 Beauty
I've Forgotten What It's Like to Break Out After Using These K-Beauty Toner Pads
COSRX's pads have saved my life.
I've Forgotten What It's Like to Break Out After Using These K-Beauty Toner Pads
COSRX's pads have saved my life.
When it comes to skincare, shopping for the right products is not always as easy as buying makeup – especially for a beginner like myself. I'm someone who doesn't know much about the ingredients to look out for other than trending ingredients like hyaluronic acid or retinol. Luckily enough, I stumbled upon COSRX's Original Clear Pads in a store in Korea, and I haven't been able to go a single day without them since.
In case you're unfamiliar with toner pads, you typically use them to wipe off any excess dirt or makeup from the skin after cleansing, while providing moisture at the same time. While there are plenty of great toners like Avène's Gentle Toning Lotion out there, I found that toner pads are more efficient in allowing the skin to absorb the formula and also give a final, thorough cleanse for the skin.
Living in a city like Hong Kong where my skin is often sweaty and oily, I've found that these toner pads are able to get rid of all of the excess dirt sitting on areas like my T-zone. So far, I've tried products from around three or four brands coming in different ingredients, shapes and sizes; but after trying out COSRX's Original Clear Pad, I think I've found my go-to.
Read on to learn why I settled on these ₩34,000 KRW (approximately $28 USD) toner pads in this week's "Editor's Pick."
WHAT IS IT: COSRX Original Clear Pad
WHY IT'S WORTH THE HYPE: As someone who isn't a huge fan of heavy and oily skincare products with strong fragrances, I was immediately hooked to these thanks to the citrus scent, which comes from the orange peel oil in the formula. On top of that, I also have dry skin, so one of my favorite things about the product is that it exfoliates the skin without drying it out, with the help of betaine salicylate and willow bark water. Each pad arrives with a smooth side and embossed side depending on how you want to use it. Typically, I use the smooth side in the morning and the other at night, not just on my face but also on my neck and chest.
I've already emptied out four boxes of these pads and noticed that I don't break out anymore, except for an occasional zit on my forehead before my period each month. Although I'm no skincare expert, I've seen great reviews on COSRX's Original Clear Pads and that they work great on both oily and dry skin.
WHERE YOU CAN FIND IT: COSRX products are available at stockists like Olive Young in Korea, as well as the brand's online store. For those based overseas, you can shop the K-beauty brand at Soko Glam, Urban Outfitters and Amazon.
---
Share this article