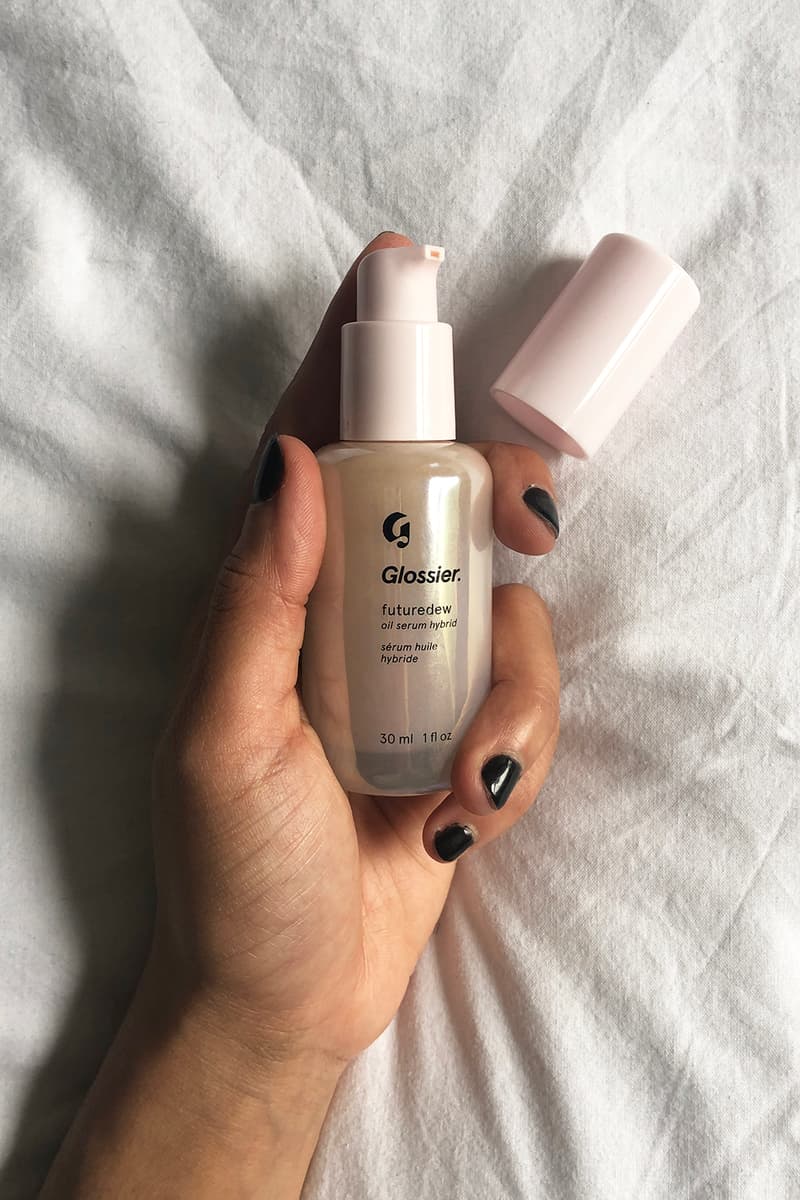 Our Editor Reviews Glossier's First-Ever Face Oil – Futuredew
Does it really make you glow?
As a long-time Glossier fan but not the biggest advocate of face oils, the brand's newly-released Futuredew initially posed some conflict for me. I used to send extensive shopping lists to friends in the U.S. before the brand was available in the UK, so naturally, despite this I was desperate to try it out as soon as the oil-serum hybrid's release was teased.
Much like most of Glossier's offering, Futuredew focuses on the "skin first" ethos, supposedly perfect for wearing alone or under your makeup. Inspired by the desire to "bottle up the gleamy sheen you get after applying all your skincare products and make it last," the product promises to give the wearer an instant and long-lasting glow, so I spent the past four days putting it to the test to see how it holds up.
Arriving in Glossier's signature white and millennial pink card packaging, the compact 30ml glass bottle itself has a pinkish, iridescent finish – similar to the shine I was hoping Futuredew would leave on my face. Packed with non-greasy, nourishing oils, brightening plant-based extracts and the promise of unparalleled radiance, the formula is light peachy-pink in hue and feels a little thicker than I anticipated but still only takes around two pumps for enough to slather over my entire face.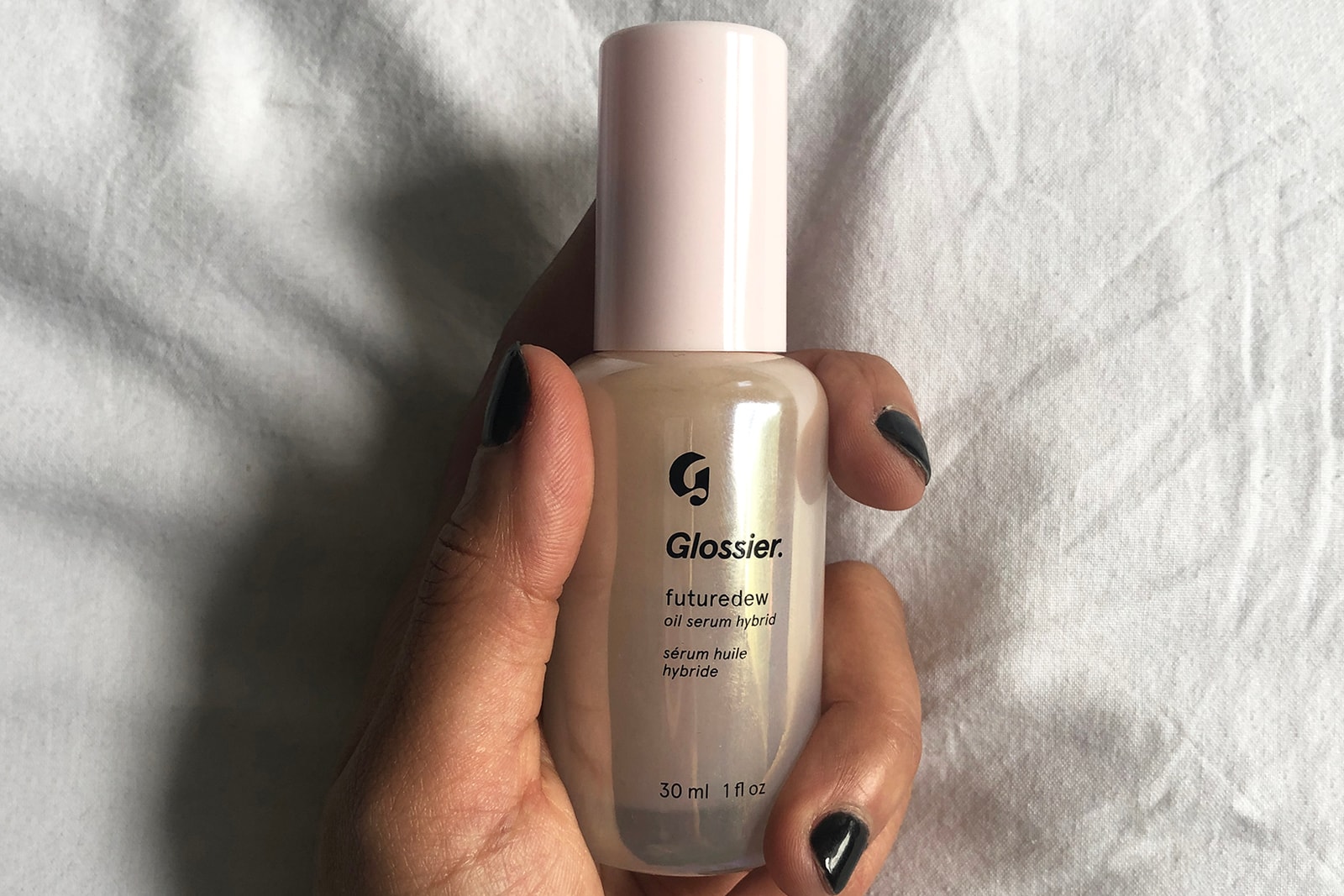 Honestly, my skin looked better pretty much instantly. It looked a little more even in tone and definitely had the naturally dewy look Glossier had pledged, which lasted through most of the day. The following few days, I tried it under makeup, as a sort of glowy primer, layering a thin veil of Skin Tint over the top. This was ideal for a pared-back look, and made me look like I had naturally fresh, bright skin but I personally felt like adding a fuller-coverage foundation product over the top would have made my face feel too heavy.
Overall, I'm a fan of the product and do feel it's made my skin look generally more radiant and even, and I will continue using it for those days when I opt for a more minimal makeup look. I'm also keen to find out how and if it improves the general appearance of my skin over time.
You can try Glossier's Futuredew out for yourself now: it's available at the brand's web store for $24 USD. In related news, find out our editor's thoughts on Glossier's Brow Flick.
---
Share this article