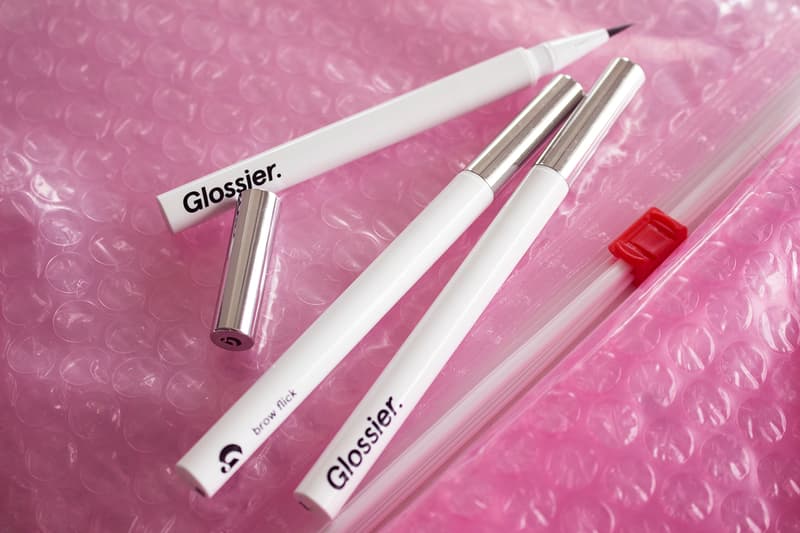 Beauty
Our Editor Reviews Glossier's New Eyebrow Product, the Brow Flick
"This + Boy Brow = Eyebrow perfection."
Our Editor Reviews Glossier's New Eyebrow Product, the Brow Flick
"This + Boy Brow = Eyebrow perfection."
Like many beauty enthusiasts, my obsession with Glossier began when I first tried out the Boy Brow back in 2016. Thanks to its ability to define brows while keeping its appearance looking natural and not too done-up, the eyebrow product has earned cult status upon its launch and is often used by professional makeup artists during photoshoots and backstage at runway shows.
But the Emily Weiss-helmed brand hasn't put its brow-perfecting mission to a halt. I was pleasantly surprised to learn that Glossier has created a new product called the Brow Flick, and got to test it out for a few days ahead of its release. My immediate thoughts? This + Boy Brow = Eyebrow perfection. It's an easy-to-use yet very effective product that I'll start incorporating into my everyday makeup routine — here's why.

The slim eyebrow pen is designed with a micro-fine brush tip that allows you to fill in your brows where needed. Other than Boy Brow, I've only ever used double-ended eyebrow pencils that require blending out pigment into the brow hair, and I definitely found using the Brow Flick more efficient than the pencil-and-spoolie duos. The pointed applicator is easy to maneuver, and it does an amazing job of adding featherlike strokes to areas where the hair is thin or over-plucked (yes, I regret that).
Not knowing how pigmented the tinting color would be, I was a bit intimidated by the product when I used it for the first time. I tested out both the "Black" and "Brown" colors on my black eyebrow hair and the results were great. The formula is very sheer — the color looks almost like watercolor or that of an almost dried-out liquid eyeliner — making it really forgiving to apply. When it comes to filling in the head of my dark brows, however, I will say that the brown color is a more suitable option than the black, as the lighter brown strokes make my brows appear not as drawn-on. The product is also available in "Blond."

Brow Flick is claimed to be both long-wearing and smudge-proof. After wearing it for three days, I would say that product description is pretty accurate. The color doesn't really come off when exposed to water, and it takes pretty aggressive rubbing to cause the brush strokes to fade after they've dried completely.
By the time I put away the Brow Flick, I already look like I have perfectly full brows. Between this new product and Boy Brow, I can honestly use only one or the other on a casual day. When combined, my eyebrow hair just look that bit fluffier and more defined.
The Glossier Brow Flick is vegan and cruelty-free, and can be purchased at the brand's website for $18 USD.
---
Share this article