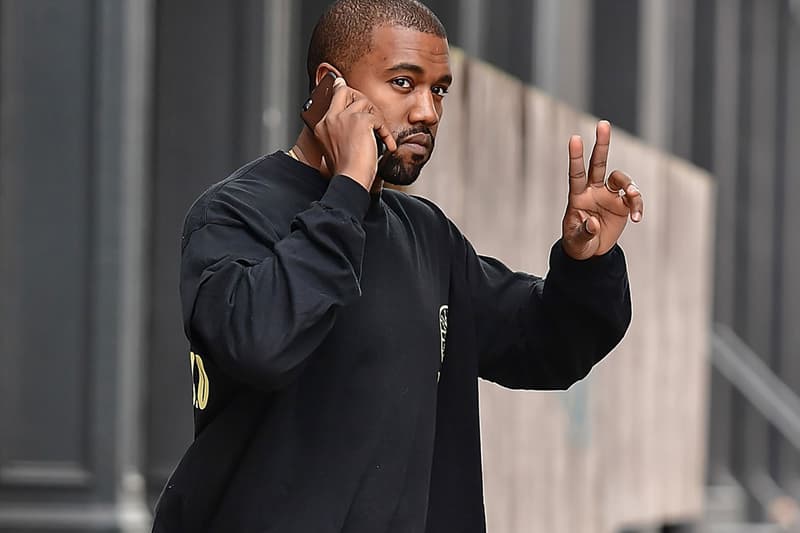 Someone Leaked Kanye West's 'YANDHI' Album On Spotify
It's under a different name though.
Following last week's iTunes leak of Kanye West's project YANDHI which released in the form of ringtones, HHNM has just reported that West's album has leaked on Spotify under a different name. Titled KANYE DROP YOUR ALBUMS on the streaming platform, no one has been able to verify who uploaded it, but a music label called Faygo Records claims to have ownership of it.
Back in July of this year, the rapper's songs from the same record also leaked online and tracks like "CAPRI SUN," "ULTIMATE LIE" and "ALL THE TIME" can be found in the YANDHI leak which most likely confirms that this is the actual album.
No official comment has been released yet so stay tuned for more details. Unfortunately, Spotify has already taken down the album. However, sources say that the leaked project can also be found on TIDAL under the same name.
In other news, check out Kanye West's official Jesus Is King merch.
YANDHI IS ON FUCKING ITUNES BUT JSUT RINGTONES WHAT THE FUCK pic.twitter.com/32RYEAlr2P

— code (@codeisntreal) October 1, 2019
So uhhh Yandhi is on the iTunes store right now, but only as 26 second ringtones LMAO and they're actually connected to Kanye West's page, it's not just some random dude tryna make bank pic.twitter.com/3an1X9wmUN

— ??????? (@nateisonthewave) October 1, 2019
Yandhi ringtones on iTunes??? Still no album tho???????? pic.twitter.com/3rD3IsUo2r

— Austin Peterson (@Ottersonnn) October 1, 2019
---
Share this article