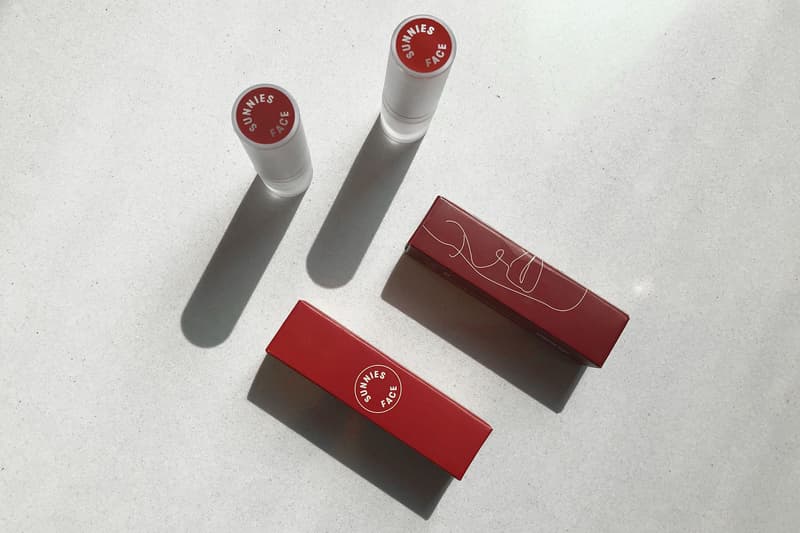 Beauty
I Actually Prefer This Matte Lipstick Over Chanel's Rouge Allure Velvet Lipstick
It only costs $7 USD.
I Actually Prefer This Matte Lipstick Over Chanel's Rouge Allure Velvet Lipstick
It only costs $7 USD.
Ever since the matte lipstick trend emerged, I've always struggled to find the perfect formula that wouldn't dry or make my lips peel even more. From Kylie Cosmetics' matte lip kits to ColourPop's ultra matte lip products, I realized that liquid lipsticks just weren't for me.
So I decided to switch back to non-liquid formulas, but I still wanted that matte effect because I was never a fan of lip glosses or luminous finishes. Chanel's ROUGE ALLURE VELVET EXTRÊME matte lipstick certainly did the trick, up until I stumbled upon a local brand in the Philippines called Sunnies Face. I typically don't venture out into my hometown's makeup scene because I'm not based there and normally lean towards international labels instead. However, when a friend of mine wouldn't stop raving about this brand to me, I decided to jump on the bandwagon and try out its Fluffmatte lipsticks.
Continue reading and find out why I'm recommending this ₱345 PHP (approximately $7 USD) product in this week's "Editor's Pick."
WHAT IS IT: Sunnies Face Fluffmatte Lipstick
WHY IT'S WORTH THE HYPE: With the number of matte lipsticks I've tried over the years, none have really stuck with me. I've always found myself trying out other brands in the hopes of finding one that I'd buy from on the regular. When I finally tried Sunnies Face's formula, it literally won me over the second I put it on. Its described as a "weightless modern matte lipstick," and it certainly lives up to the "weightless" claim.
Matte, of course, comes in a dry texture, but with this product, it somehow feels more moisturizing rather than drying. Another thing I love about this brand is the shade range it provides. Never have I ever come across a selection where almost all the colors complement my skin tone. One thing I always look for is the perfect red lip, and Sunnies Face's "Major" has been my go-to ever since I started buying its products last year.
WHERE YOU CAN FIND IT: Sunnies Face is currently working on international shipping, but if you're based in the Philippines or planning on visiting soon, head on over to Sunnies Face's website for more details on its locations.
Share this article