Culture
True Damage Is the 'League of Legends' Music Collective Bridging Music and Gaming
Featuring Keke Palmer, Becky-G, SOYEON, Thutmose and Duckwrth.
True Damage Is the 'League of Legends' Music Collective Bridging Music and Gaming
Featuring Keke Palmer, Becky-G, SOYEON, Thutmose and Duckwrth.
The world of gaming is one that has grown immensely over the past decade, and titles like Fortnite and League of Legends are boasting millions of layers on the daily. Riot Games has reported that in October 2019, the game has reached over eight million concurrent users at daily peaks, making it one of the biggest games in the world.
In 2011, Riot Games took the title from the virtual world into the physical world by hosting the first-ever League of Legends World Championship; a multi-format tournament marking the conclusion of the competitive season, which consisted of the top eight professional teams. Eight years later, 24 teams are competing at the tournament which was watched by 99.6 million people in 2018. The viewers surpassed the official numbers for this year's Super Bowl, which amassed 98.2 million viewers.
Celebrating the huge tournament, Riot Games debuted its newest music collective True Damage, featuring Becky G, Keke Palmer, SOYEON of G(I)-DLE, Thutmose and Duckwrth as virtual characters. The group performed their first single "GIANTS" at the championship's, bringing together music and gaming. After the music video was released online it gained over 5 million views, with the characters in the video sporting exclusive designs by Louis Vuitton's Nicholas Ghesquiere, who also designed a case for the League of Legends championship trophy.
Ahead of their debut, we had the chance to catch up with Becky G, Keke Palmer and SOYEON to learn more about True Damage, their relationship with gaming and everything in-between. Read our exclusive interview below.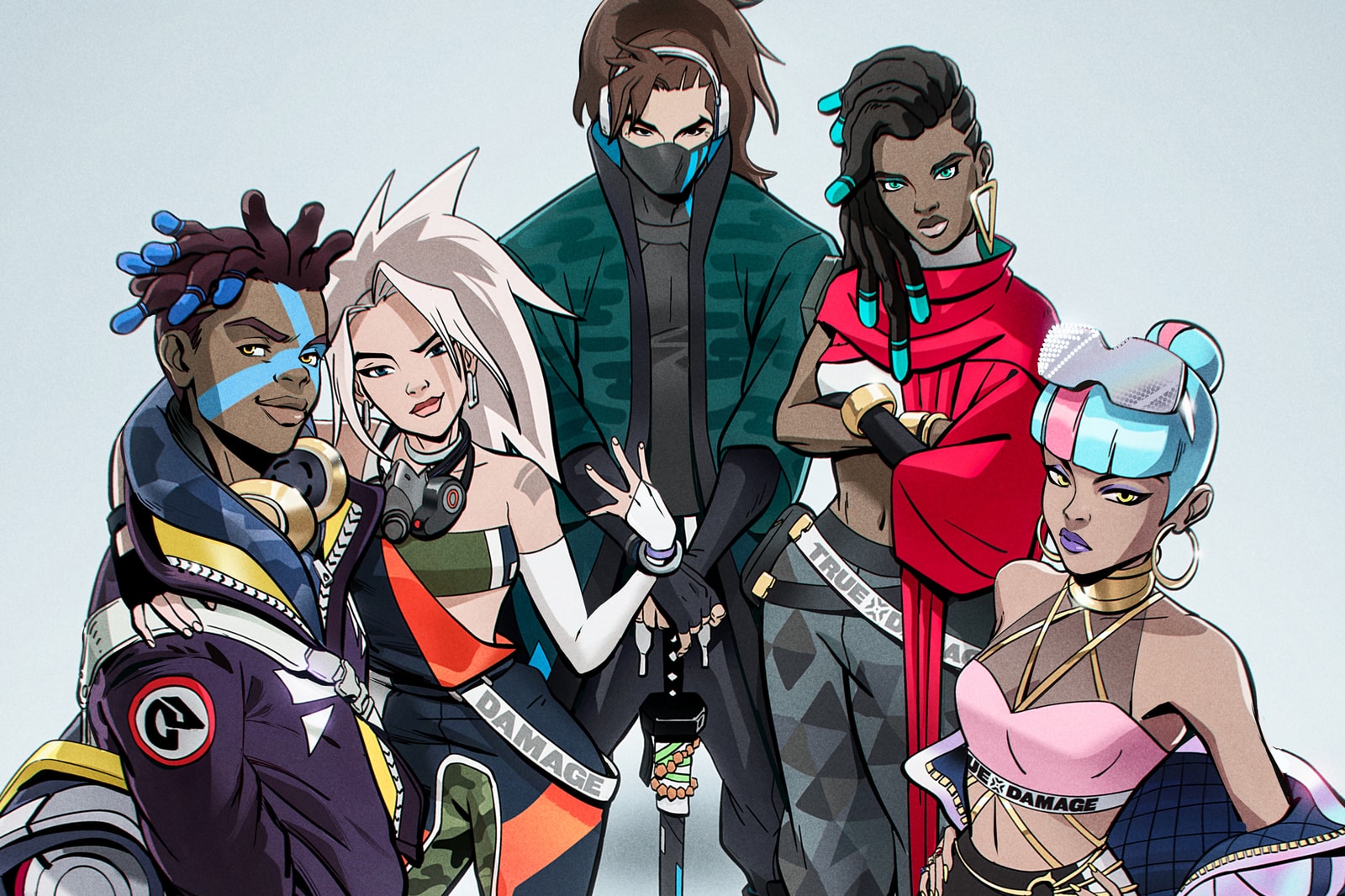 What do your relationships with gaming look like? Has it evolved since becoming a part of True Damage and the world of League of Legends?
Keke Palmer: Oh my gosh, I've had a long history with gaming and by that I mean I'm taking it back to games like Crash Bandicoot on PC and old school games like that. Obviously after becoming a part of True Damage I've gotten to learn more about League of Legends and what I consider to be the Super Bowl of Gaming, and eally emerging myself in the world of the game.
Becky G: I definitely wouldn't consider myself a gamer – I'm terrible. I'm thinking about the times I've tried to play against my younger brother and my boyfriend, and I'm bad, but because I've got brothers and a boyfriend that are into gaming it was definitely something that was always familiar to me. It has become a lot more personal to me now that I get to dive into it from a different perspective and witness the entirety of the process leading up to such a big event, as well as the significance that it has for the fans and the gamers competing.
How does being a part of a virtual group differ from a physical group? How do you work together and what does the process look like?
SOYEON: Being a part of a virtual group, you really have to think a lot more about the character that you're portraying. For me, I act and move the way I think my character would to create the performance.
Becky G: Believe it or not, besides us not having any cool super powers and stuff in real life, it hasn't really been that different. We've gotten the opportunity to be a part of such a dope song, collaborating with other artists and we've spent the last couple of days coming together and preparing for the performance. It is like we're a real group for a few days and the process has been a lot of fun. We've really gotten to become True Damage.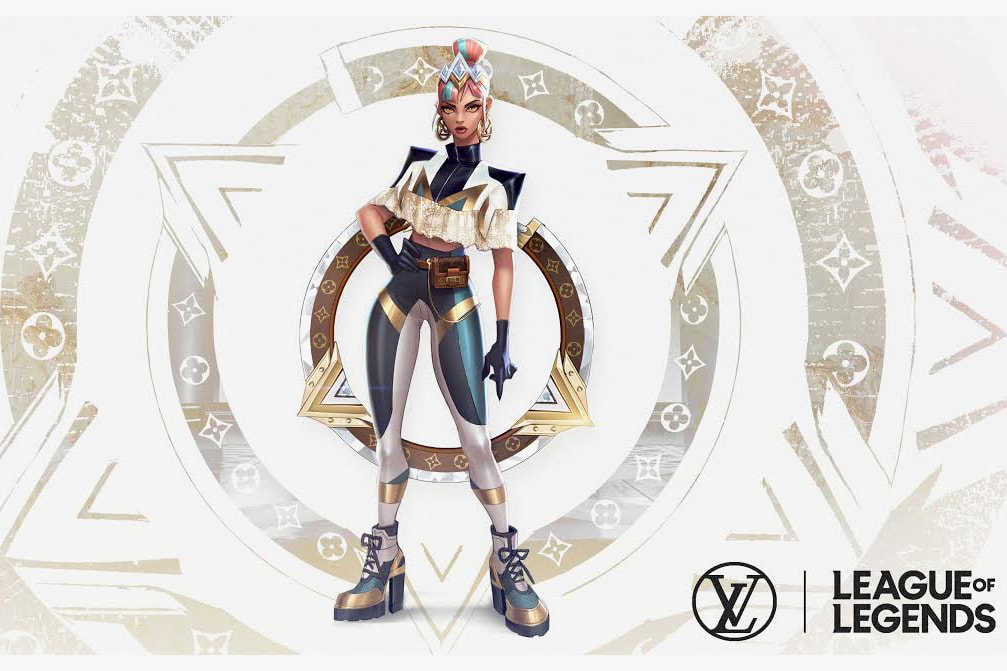 Nicholas Ghesquiere has designed skins for the game and your characters, as well as a trophy case, what do you think the future relationship between gaming and fashion looks like?
Keke Palmer: I really think its going to be this plus so much more. Even just thinking about these custom skins that were made by Louis Vuitton, I think it will just continue to grow. There are so many possibilities, and this collab has opened up endless opportunities for fashion to become a part of gaming.
SOYEON: The designs created by Nicholas Ghesquiere also make the characters a lot more eye-catching and fun, and I think there will definitely be more fashion collaborations in the future.
You'll be debuting "GIANTS" at the opening ceremony of this year's tournament. What does it feel like being a part of such a global phenomenon?
Becky G: It's massive, it's bigger than the Super Bowl. The amount of people that will be tuning into this is insane. I was just in Los Angeles prepping for this, and now we're in Paris. It is so different from what I usually do in all the best ways. As an artist you get a lot of cool opportunities across the table, but you're always looking at the ones that will be inspiring and fun, and the ones that will challenge you. I feel like this one gives me a bit of all of that
Keke Palmer: I feel like I'm on the cutting edge of it all, for me as a millennial, everything we've been able to create in our generation is exceptional to me. Being in this space when it comes to gaming and something that's been around as long as League of Legends makes me feel like I'm right on cue with all the dope stuff they're doing.
Gaming is known to be very male dominated, what would you say to women out there looking to get into League of Legends? Do you think True Damage will make the game more approachable to a female audience?
Keke Palmer: I don't necessarily think that gaming is that male dominated, I think there are a lot of girls that game, more than people would think. I'd say put yourself out there, get on platforms like Twitch, make a name for yourself because that's really what it comes down to when you think about a lot of these male gamers out there, like Ninja for example. They put themselves out there and aren't afraid to brand themselves as gamers, so I'd say to girls out there, put your name on it and make it worth your while.
Becky G: I would hope so. If there's one thing about gaming and music it is that it is meant for everyone to enjoy, so I would hope that any female that loves gaming or wants to get into it – Don't let anything stop you. I'd just say show 'em what's up!
Share this article