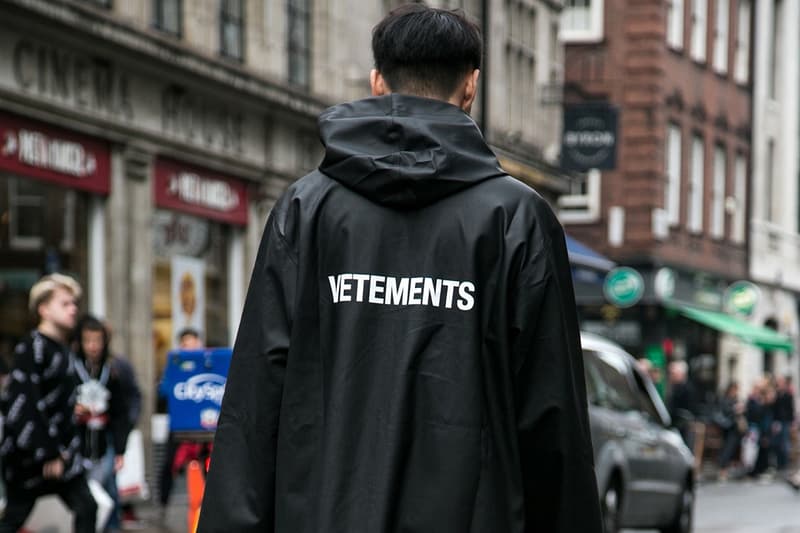 Fashion
Guram Gvasalia Is Launching Vetements Young Talent Support Schemes in 2020
Providing young talent with scholarships, co-working spaces and more.
Guram Gvasalia Is Launching Vetements Young Talent Support Schemes in 2020
Providing young talent with scholarships, co-working spaces and more.
Vetements co-founder and CEO Guram Gvasalia has just announced that the cult-favorite streetwear label is planning on launching a support scheme set out to aid young talent. The brand recently placed 11th in Lyst's top fashion brands ranking, and will be offering scholarships as well as providing co-working environments for young creatives in the industry.
Following Demna Gvasalia's surprising departure from the label, Guram Gvasalia spoke at WWD's Apparel & Retail CEO Summit, addressing his new plans for the brand. Gvasalia will also be travelling to schools to educate people on working in the fashion industry, offering both scholarships as well as opening up the Vetements office to be used as a co-working space.
At the event, Guram Gvasalia spoke about the industry, saying that, "Most of the time it's probably not one person who is designing the brand. No, at the big brands, they have 60 people under the designer." He added, "You need to have the designers, the developers — it's a job that nobody really teaches about. But it is extremely important. There is hierarchy in my company that is more than a design job." The creative added, "What we do is put the right people with the right talent together in groups, and we give them the possibility to create something that is new and does not already exist — something that is young, modern and cool."
The Vetements initiative is set to launch sometime in 2020, with Gvasalia establishing that the talent will not be owned by the label, but will act as a "big brother" in supporting their efforts. In addition, Vetements has plans on expanding its company to standalone brands, creating sub-sections for shoes, underwear and sunglasses. Stay tuned as any more updates regarding the intiative surfaces.
Share this article