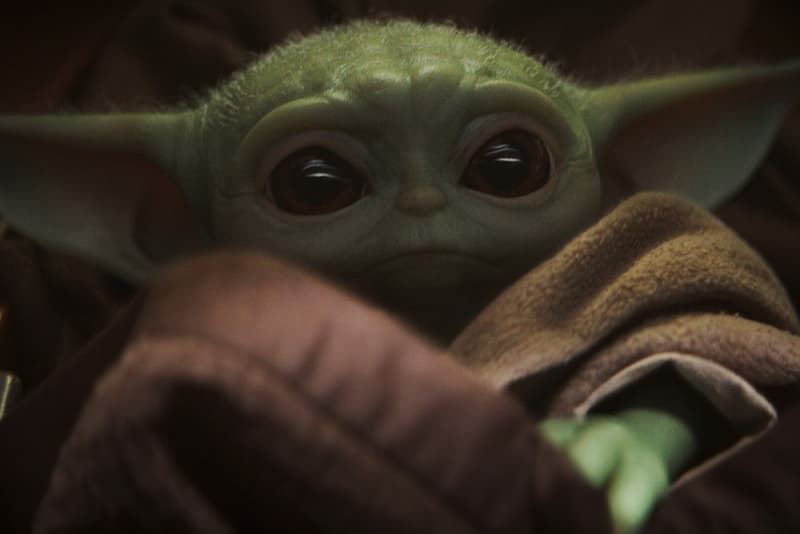 Film & TV
Here Are All the Movies and Shows Coming to Disney+ in December
Including 'The Mandalorian' and 'High School Musical: The Series.'
Here Are All the Movies and Shows Coming to Disney+ in December
Including 'The Mandalorian' and 'High School Musical: The Series.'
As temperatures drop to ideal binge-watching conditions, Disney+ has announced every movie and show set for release throughout December.
Features to look forward to include Thor: Ragnarok and Star Wars: The Last Jedi, along with Disney+ Originals such as The Mandalorian – whose Baby Yoda has served as a centerpiece for a recent wave of memes – The World According to Jeff Goldblum and High School Musical: The Series. The newly introduced streaming platform racked up 10 million subscribers on its launch day at the end of November and averages 1 million new members a day, solidifying the service as a serious competitor to Netflix and Hulu.
Check out Disney's #NowOnDisneyPlus teaser below as well as the full list of its December releases.
We've made a list and checked it twice!

From @MarvelStudios' Thor: Ragnarok to the Original Documentary One Day at Disney, here are the new movies and series coming to #DisneyPlus this December.

What are you adding to your Watchlist? #NowOnDisneyPlus pic.twitter.com/v9CKWsbyi6

— Disney+ (@disneyplus) December 1, 2019
Shows and Movies Arriving Disney+ in December 2019
December 1
Henry Hugglemonster (seasons 1-2)
Miles From Tomorrowland (seasons 1-3)
Sheriff Callie's Wild West (seasons 1-2)
Star vs. The Forces of Evil (seasons 1-4)
The Lion Guard (season 3)
Expedition Amelia
Garfield: The Movie
Glory Road
The Incredible Dr. Pol (season 15)
The Incredible Dr. Pol: Blue Ribbon Kids
The Incredible Dr. Pol: Jingle Pols
Incredible! The Story of Dr. Pol
Just Like Me! (seasons 1-2)
Marvel Rising: Chasing Ghosts
Marvel Rising: Heart of Iron
December 3
One Day At Disney
December 5
Thor: Ragnarok
December 6
The Mandalorian Chapter 5 – The Mandalorian helps a rookie bounty hunter who is in over his head.
High School Musical: The Musical: The Series – Episode 105 – "Homecoming"
Encore! – Episode 105 – "Annie Get Your Gun"
Marvel's Hero Project – Episode 105 – "Mighty Rebekah"
The Imagineering Story – Part 5 – "A Carousel of Progress"
The World According to Jeff Goldblum – Episode 105 – "BBQ"
Disney Family Sundays – Episode 105
One Day At Disney (new shorts)
Pixar in Real Life: Finding Dory Aquarium Escape
Forky Asks A Question: "What is Love?"
December 11
Alice: Through the Looking Glass
December 13
The Mandalorian Chapter 6 – The Mandalorian joins a crew of mercenaries on a dangerous mission.
High School Musical: The Musical: The Series – Episode 106 – "What Team?"
Encore! – Episode 106 – "Oklahoma!"
Marvel's Hero Project – Episode 106 – "Make Way For Jahkil"
Disney Family Sundays – Episode 106
The Imagineering Story – Finale – Part 6 – "To Infinity and Beyond"
The World According to Jeff Goldblum – Episode 106 – "Gaming"
One Day At Disney (new shorts)
Forky Asks A Question: "What is a Computer?"
SparkShorts: "Wind"
December 20
George of the Jungle 2
Togo
The Mandalorian Chapter 7
The World According to Jeff Goldblum – Episode 107
High School Musical: The Musical: The Series – Episode 107
Encore! – Episode 107
Marvel's Hero Project – Episode 107
Disney Family Sundays – Episode 107
Forky Asks A Question (new short)
Pick of the Litter – Episode 101
December 26
Star Wars: The Last Jedi
December 27
The Mandalorian Chapter 8 (Season 1 finale)
High School Musical: The Musical: The Series – Episode 108
Encore! – Episode 108
The World According to Jeff Goldblum – Episode 108
Marvel's Hero Project – Episode 108
Disney Family Sundays – Episode 108
One Day At Disney (new shorts)
Forky Asks A Question (new short)
Pick of the Litter – Episode 102
December 31
Marvel's Spider-Man