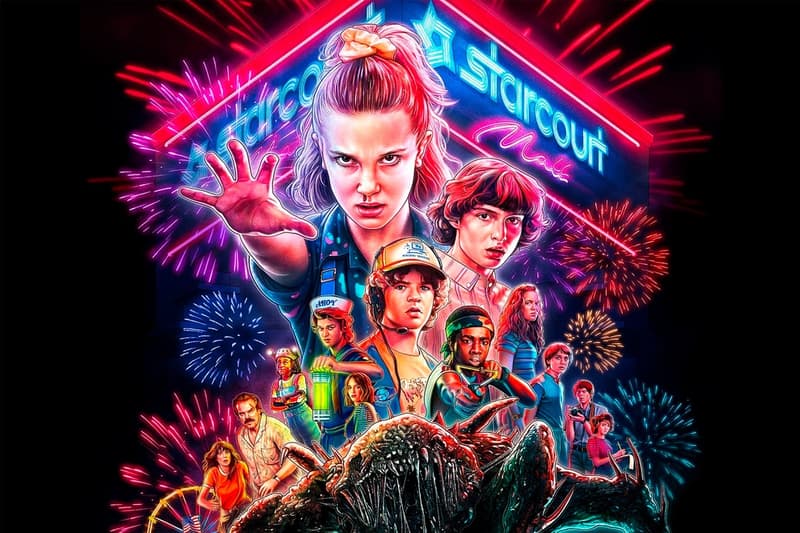 Film & TV
'Stranger Things' Tops Netflix's List of Most Popular TV Shows in 2019
'Sex Education' and 'You' season 2 also made the cut.
'Stranger Things' Tops Netflix's List of Most Popular TV Shows in 2019
'Sex Education' and 'You' season 2 also made the cut.
As 2019 draws to a close, Netflix has released a list of the streaming platform's most popular TV shows of the year. Rankings were determined by the total number of accounts to stream a title for at least two minutes during the first 28 days of its release. For newer releases — such as the second season of You – viewership was projected based on early data.
Unsurprisingly, the third season of Stranger Things was ranked as Netflix's most popular show in 2019, followed by fantasy series The Witcher and Gerard Way-produced The Umbrella Academy. You season two and Sex Education came in at number five and eight, respectively.
Non-fiction series saw Tidying Up With Marie Kondo take the cake as number one. Cooking shows such as Nailed It and Sugar Rush Christmas also made the non-fiction rankings, while controversial comedy specials Dave Chappelle: Sticks and Stones and Aziz Ansari: Right Now were among the genre's top ten.
Check out the full list of Netflix's most popular TV shows in 2019 below.
Most Popular TV Shows on Netflix in 2019

10 Most Popular Series on Netflix in 2019

Stranger Things 3
The Witcher
The Umbrella Academy
Dead to Me
You: Season 2
When They See Us
Unbelievable
Sex Education
13 Reasons Why: Season 3
Raising Dion

10 Most Popular Nonfiction Series on Netflix in 2019

Tidying Up With Marie Kondo
Jailbirds
Rhythm and Flow
You vs. Wild
Nailed It: Season 3
Comedians in Cars Getting Coffee: New 2019: Fresh Brewed
Awake: The Million Dollar Game
Sugar Rush Christmas
Prank Encounters
Sugar Rush: Season 2

10 Most Popular Comedy Specials on Netflix in 2019

Dave Chappelle: Sticks and Stones
Kevin Hart: Irresponsible
Gabriel 'Fluffy' Iglesias: One Show Fits All
Ken Jeong: You Complete Me, Ho
Amy Schumer: Growing
Bill Burr: Paper Tiger
Aziz Ansari: Right Now
Jeff Dunham: Beside Himself
Wanda Sykes: Not Normal
Mike Epps: Only One Mike
Share this article