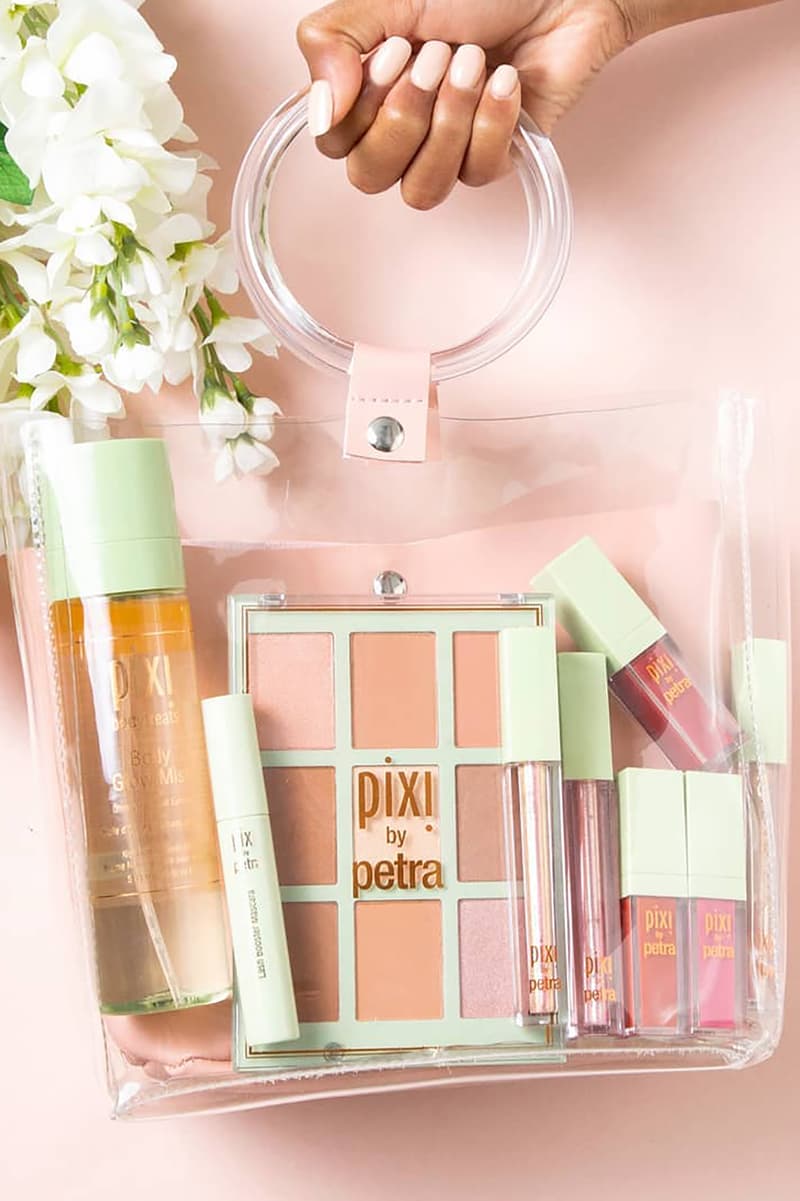 Here Are 10 Affordable Pixi Skincare & Makeup Products You Need to Try
Founder Petra Strand shares her top beauty tips with us.
Beauty
Here Are 10 Affordable Pixi Skincare & Makeup Products You Need to Try
Founder Petra Strand shares her top beauty tips with us.
For the past 20 years, skincare and makeup brand Pixi has helped provide an illuminating glow to beauty lovers' daily routine, with products such as the brand's iconic Glow Tonic. With the mission to bring out and enhance everyone's natural beauty, Pixi has since then expanded its global presence, launching flagship stores in London and Los Angeles and is available at top retailers worldwide. 
Celebrating their second decade in the industry, we sat down with the founder and makeup artist, Petra Strand, who told us how her brand came about and her inspiration behind her signature products. Read on as Strand also gave us a step-by-step process on how to use Pixi's top-selling products.
While you're here, read our interview with DECIEM's CEO Nicola Kilner who shared her secret skincare tips with us.
As a former model and being constantly surrounded by makeup, how has that shaped and influenced your perception of beauty today?
Whilst I was modeling, I found myself becoming progressively more and more interested by the makeup artists' kits during shoots and the process of the artistry. I chose to study makeup artistry and leave modeling, and I immediately knew that I had made the right decision. I have been a makeup artist for over 28 years now. For me, makeup and skincare are always linked. I eventually understood the importance of prepping the skin properly and in all honesty, the makeup I loved 28 years ago are still the ones that I love today — flawless, glowy and the best version of you.
Could you tell us a little bit about how Pixi came about? What was the inspiration behind creating your own brand?
Pixi is 20 years old now. I started Pixi literally mixing and blending pigments and formulations around my kitchen table. I am Swedish and grew up with the concept of a fresh approach to beauty with effortlessness and a strong belief in clean ingredients. Back then, I was desperate to have products with good quality natural ingredients for myself as well as in my kit, which truly benefits the skin. The way Pixi started was very organic and felt completely right as I knew the same level of expertise in the formulation should be the same with skincare and makeup.
Pixi uses a lot of natural-based botanical ingredients, how have you been able to manage and ensure the quality of all your products since you launched?
I have always believed that Pixi should be result-driven, whether skincare or makeup, and deliver benefits for the skin that exceed expectations from the customer. With product development, I have always wanted to stay true to the original ethos of Pixi. One of the ways I feel the brand has stayed authentic is by keeping the synergy of the botanical and plant extracts the core of the formulations.
What are the top skincare and makeup products you would recommend to those who are new to Pixi?
Skincare: I would recommend Glow Tonic, Rose Cream Cleanser, DetoxifEYE (my all-time favorite moisturizer), Rose Ceramide Cream and a great soothing mist, Hydrating Milky Mist.
Makeup: Flawless Beauty Primer, Beauty Balm (the perfect flawless finish base yet still looks like skin), Correction Concentrate (I call this my eight hours of sleep in a jar), Liquid Fairy Lights and MatteLast Liquid Lipstick in "Really Rose" (the perfect enhanced lip shade).
As the founder of a makeup and skincare brand, can you share with us some tips on how to maintain the quality of our skin while still being able to put a full face of makeup on?
At night I am a strong believer in double-cleansing. Firstly, remove your makeup with an oil/balm cleanser, then as a second cleansing step, you cleanse the skin with a treatment cleanser.
Secondly, I recommend using Glow Tonic to exfoliate and reveal healthy glowing skin at night and Rose Tonic in the morning.
Follow with a serum for your needs. I'm using Hydrating Milky Serum for the day right now, and Overnight Glow Serum for the night.
Add a moisturizer. Rose Ceramide Cream is great for all skin types. Seal this product with a mist as your last step. Hydrating Milky Mist for daytime and Glow Mist for night time.
Pro tip: Keep your eye patches, toners and sheet mask in the fridge for an instantly de-puffing effect.