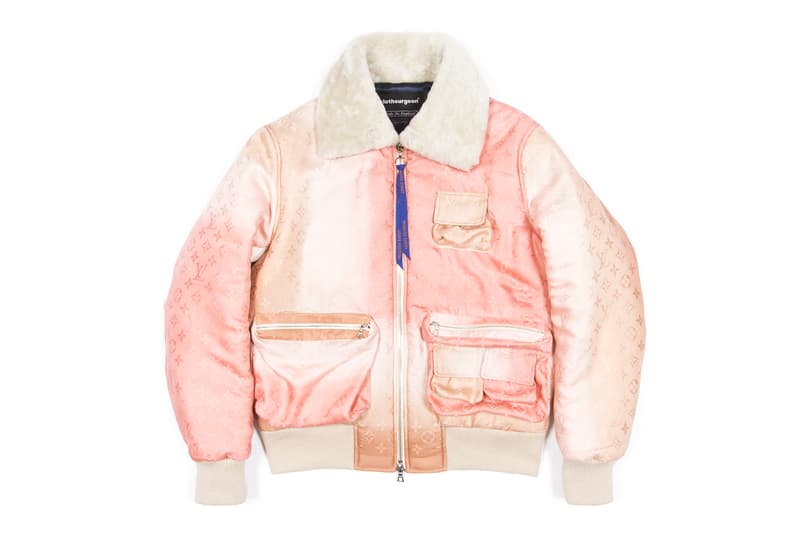 1 of 3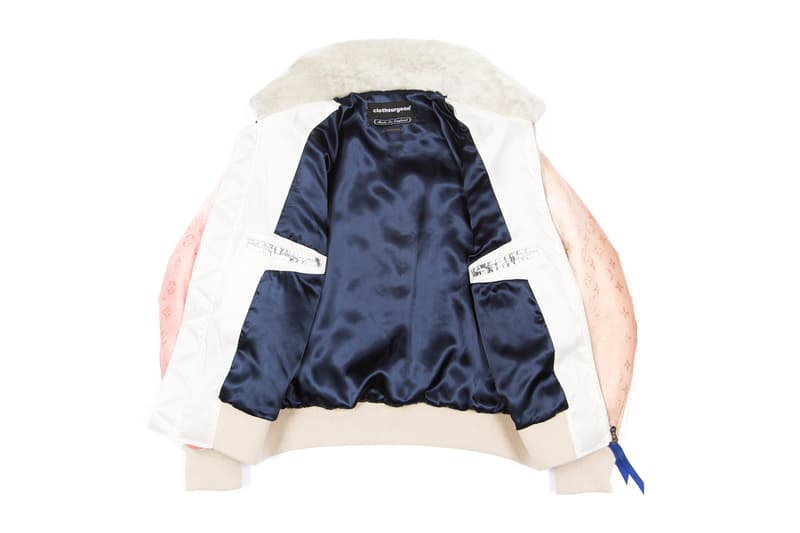 2 of 3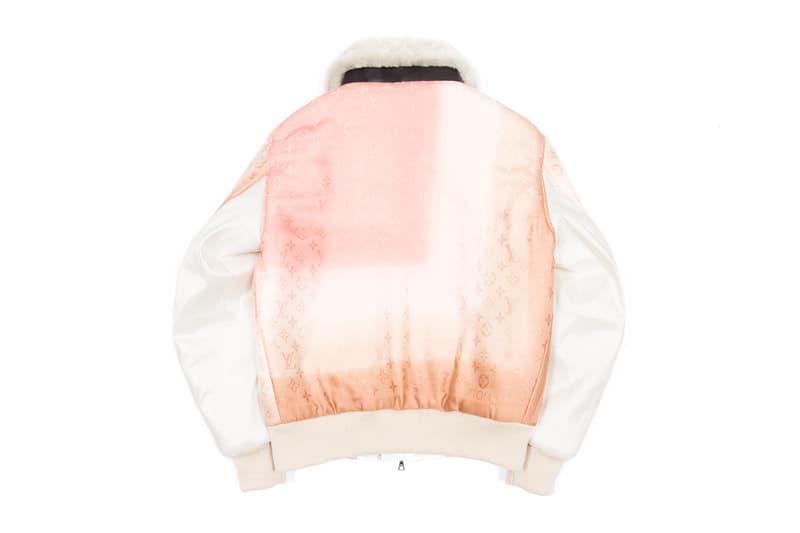 3 of 3
Fashion
We Can't Stop Thinking About This Reworked clothsurgeon x Louis Vuitton Bomber Jacket
Created from a monogrammed LV scarf.
We Can't Stop Thinking About This Reworked clothsurgeon x Louis Vuitton Bomber Jacket
Created from a monogrammed LV scarf.
London-based designer clothsurgeon is known for his one-of-a-kind pieces reworked pieces that fuse sportswear, tailoring and luxury elements to create something truly unique. Following on from his recent double-breasted Nike coat, clothsurgeon is back with a luxury addition to his "Reconstruct Project" which incorporates Louis Vuitton scarves into a statement jacket.
Limited to a collection of just five, the bomber jacket is formed from those iconic monogrammed wool and silk LV scarves, which make up the bulk of the upper. Adding a streetwear edge are the large, zipped utility pockets and the elongated, branded zipper pull. Since most of us are still facing winter weather, you can stay cozy with the sheepskin fur collar and the internal wadded layer. This particular jacket in soft peachy-pink was made for musician Octavian, however clothsurgeon is offering five bespoke versions available for purchase on his web store where you can select whichever Louis Vuitton scarf you desire.
Get a closer look at the jacket in the gallery above and check out even more lust-worthy pieces at clothsurgeon.com.