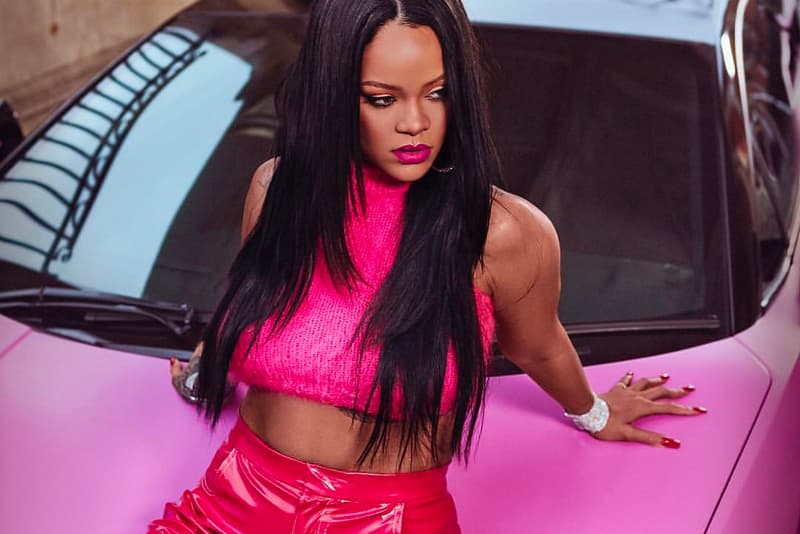 Beauty
Rihanna's Fenty Beauty Unveils Yet Another Stunna Lip Paint and Two New Killawatt Highlighters
More Fenty goodies on their way.
Rihanna's Fenty Beauty Unveils Yet Another Stunna Lip Paint and Two New Killawatt Highlighters
More Fenty goodies on their way.
UPDATE (February 8, 2019): Having seen two of the new Stunna Lip Paint shades from Rihanna's Fenty Beauty line, it's now revealed that the brand will be releasing another color of the lippie as well as two new variants of the Killawatt Freestyle Highlighter. Joining the upcoming makeup release are the sultry purple Stunna, "UNDEFEATED," as well as new shades of the cult-loved, cream-powder highlighter, now coming in the baby pink "WATTABRAT" and baby blue "CHILLZ."
In particular, "WATTABRAT" secretly made its debut on the red carpet of Met Gala 2018 to give RiRi a photo-ready glow. Revisit the singer's show-stopping look here.
Each Stunna Lip Paint will retail for $24 USD, while the Killawatt Highlighter will be priced at $34 USD. Shop all the latest Fenty Beauty products when they drop on February 12 at fentybeauty.com, Sephora and Harvey Nichols.
---
UPDATE (February 7, 2019): You didn't expect Rihanna to release just one new Fenty Beauty product, did you? Following up on the reveal of her hot pink Stunna Lip Paint "UNLOCKED," the singer-slash-entrepreneur has taken to social media once again to announce the launch of another shade called "UNATTACHED." It's a bright coral color that is just as eye-catching as its neon pink counterpart. Check out the swatches below.
"UNATTACHED" will hit shelves at Sephora and Harvey Nichols, as well as online at fentybeauty.com come February 12.
---
Fenty Beauty's Stunna Lip Paint family has just grown even bigger. As Rihanna reveals on Instagram, the brand has updated the fan-favorite formula with a new, hot pink shade called "UNLOCKED." For those who can't get enough of the neon color trend that blew up in the Fall/Winter 2018 season, you won't be able to look away from this bold, fluorescent hue.
Last year, Rihanna expanded her Stunna Lip Paint line by adding four shades to the range: the chocolate brown "UNVEIL," the rosy pink "UNCUFFED," the peachy nude "UNBUTTON" as well as the head-turning, matte black "UNINVITED." Known for their unique applicator and long-wear ability, these lipsticks have quickly reached cult-status in the beauty-sphere.
The Fenty Beauty Stunna Lip Paint "UNLOCKED" will become available for purchase on February 12. Expect to find the lippie at fentybeauty.com, Sephora and Harvey Nichols.
While you're here, read our editors' review on the brand's Pro Filt'r Concealers.