UPDATE: Nicki Minaj Drops Another Freestyle "Bust Down Barbiana," Mentioning Ariana Grande
This follows her two recent 'Queen Radio' songs.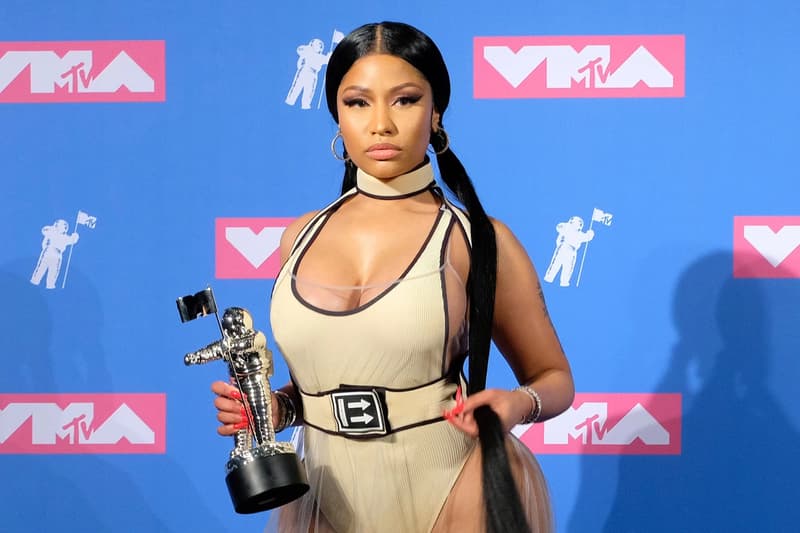 UPDATE (February 8, 2019): Nicki Minaj has released yet another freestyle over Blueface's popular song "Thotiana." In Nicki's rendition of the track titled "Bust Down Barbiana," she mentions Ariana Grande early on rapping, "Killing everybody beat, thank u, next Ariana."
After the song dropped, one of the singer's fans took to Twitter to ask if shade was being thrown, Grande responded almost immediately and shut the rumor down. She tweeted:
"there will never be anything but love between us ever. she's been there for me (in real life) every time i've needed somebody & i'll always be there for her. we love each other. bet."
Nicki replied to this tweet and wrote:
"Not more than you've been there for me behind the scenes. Love you. For life."
Listen to "Bust Down Barbiana" below.
Not more than you've been there for me behind the scenes. Love you. For life. https://t.co/yDCpmI9RZO

— QUEEN (@NICKIMINAJ) February 6, 2019
---
Nicki Minaj recently dropped two new freestyles flexing her past rap days. One of the tracks "Barbie Goin Bad" features Meek Mill and Drake's popular Championships song "Going Bad." The other track "Barbie Drip" includes Lil Baby and Gunna's "Drip Too Hard." She released these tracks on her new Beats 1 show, Queen Radio.
Minaj goes back to her Beam Me Up Scotty mixtape roots and throws shots at quite a few people without naming names. On "Barbie Drip," she alludes to being at the top of the industry. This track is a bit reminiscent of "Itty Biggy Piggy" since it is also a bit upbeat. She also added that the upcoming tour with Juice WRLD is coming soon. On "Barbie Drip," she raps about her love for designer goods.
These two tracks are the latest music releases from Nicki since her latest video for her single "Hard White." Her recent album QUEEN was the number two album when it dropped last year. The number one slot went to Travis Scott's Astroworld.