1 of 2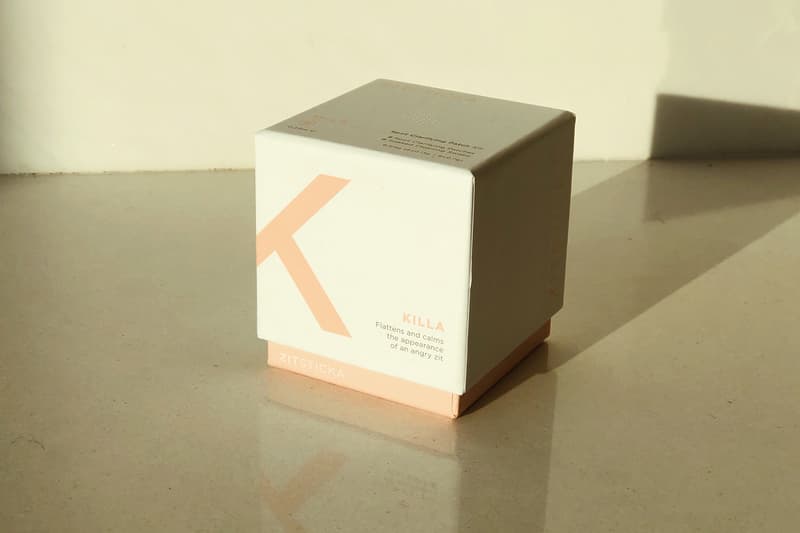 2 of 2
Heal Your Pimples with ZitSticka's KILLA Acne Patches
Be prepared for every "zit-uation."
Whether you're someone who struggles with acne daily or only gets the occasional zit, we all know the feeling when you get that itch on your face and you can physically feel a pimple forming. To tackle these early stage pimples, ZitSticka has developed the KILLA Kit – essential acne wipes and patches that don't just dry out pimples but heal them from the inside out. Each kit comes with eight "microdart" patches and eight cleaning swabs. The CLEANA priming swab looks like just a regular alcohol wipe, but it also contains active ingredients such as tea tree oil and vitamin E. When pressed on, the 24 "microdarts" in every KILLA sticker permeate the skin, dissolve and release acne-fighting ingredients: Hyaluronic Acid, Niacinamide (B3) and Salicylic Acid paired with Oligopeptide-76. The dermatologist-approved products just launched, and we tried them out to see if they're worth adding to our angry pimple-fighting arsenal.
1 of 2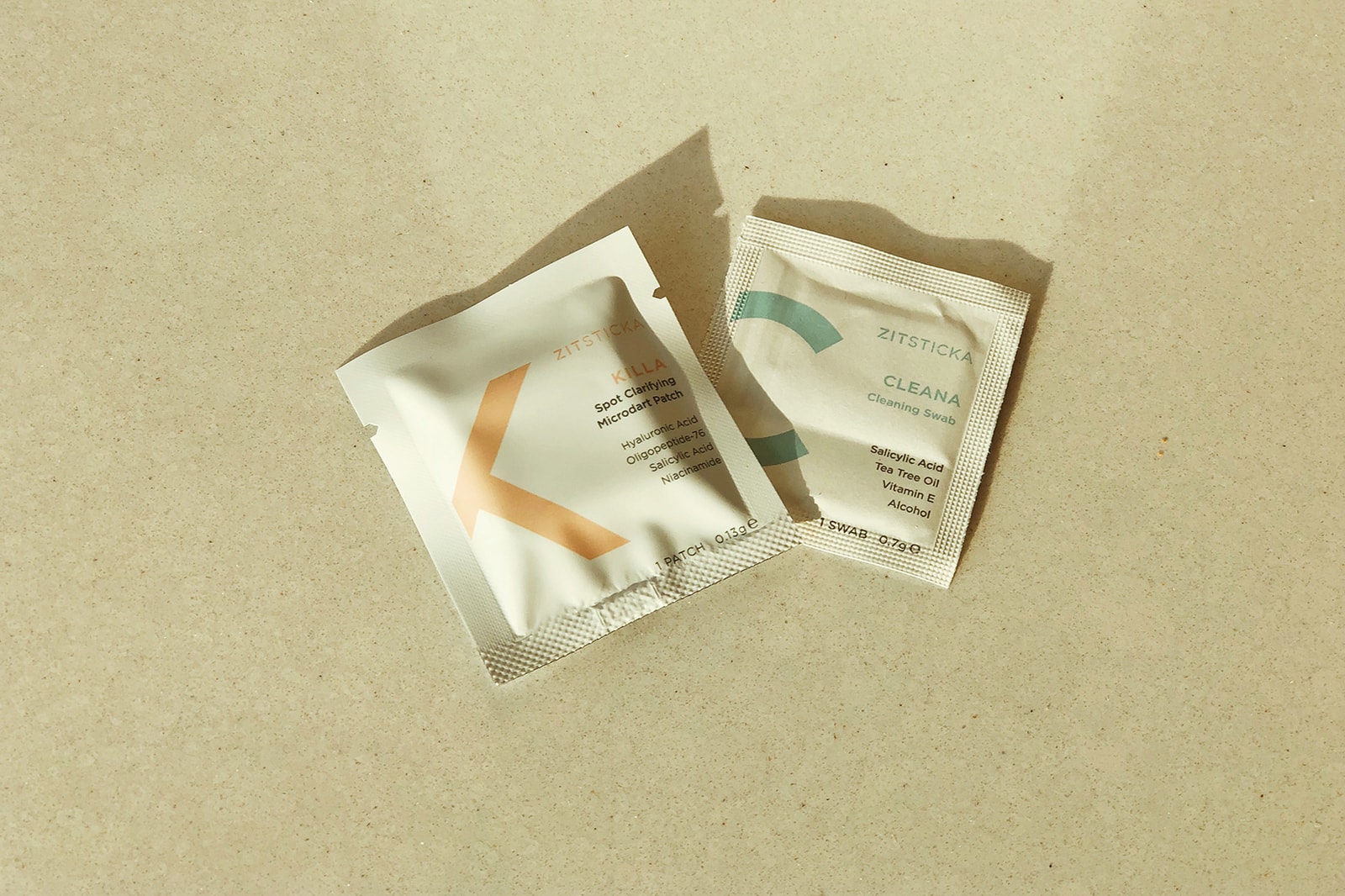 2 of 2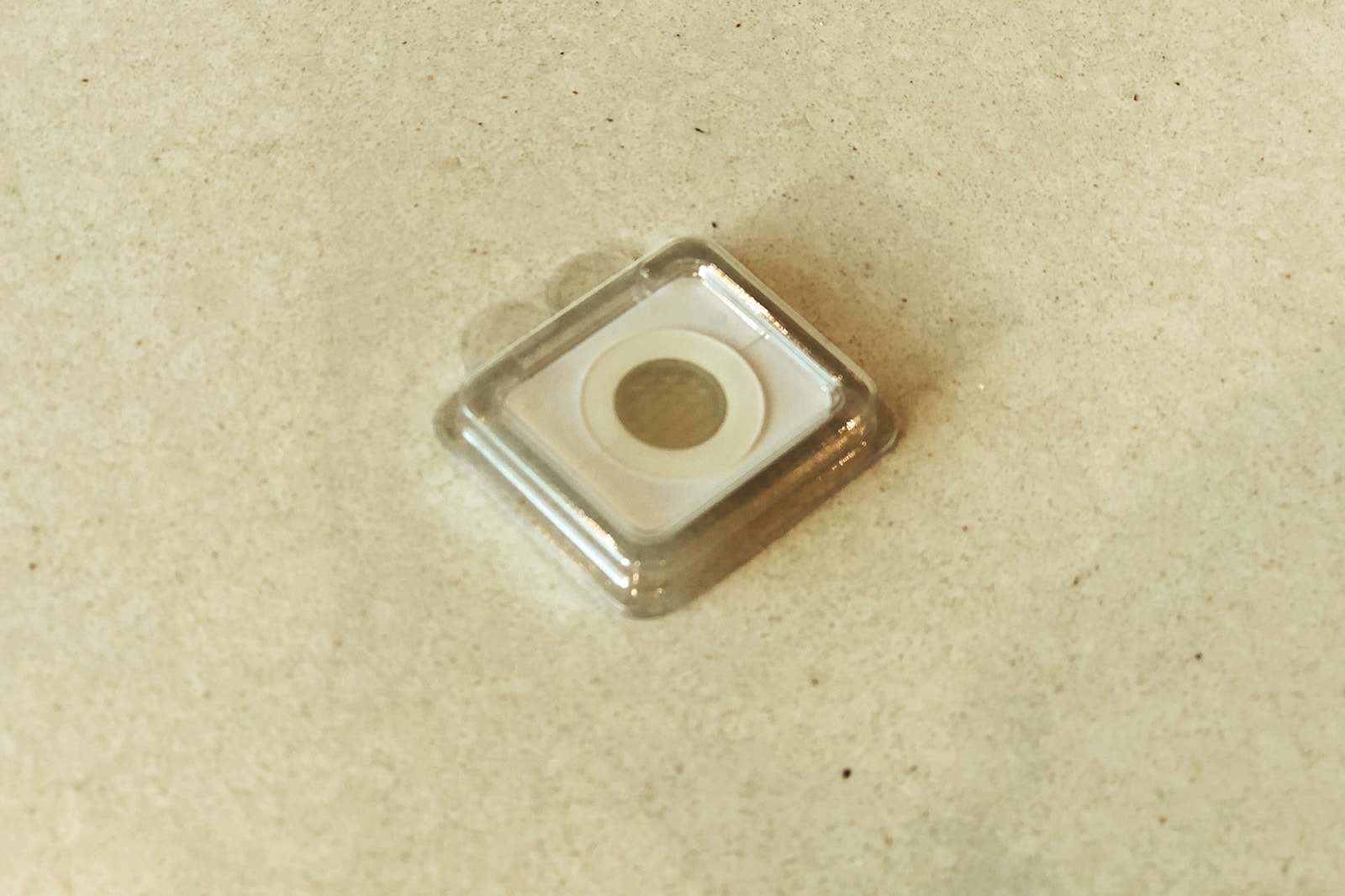 I've been dealing with hormonal acne for a while, and while I know there is no one miracle product that can get rid of it, I'm always happy to find ways to make it more manageable. The first thing I liked about the product was the top shelf-worthy, clean packaging. It comes with a super clear instruction manual, and it may seem excessive to have individual packaging for everything, but I felt assured that it was all hygienic. The CLEANA swab is quite big for just one pimple, so since it contains zit-fighting ingredients, you can use it on your already-formed zits as well. Just a warning: the solution contains alcohol and stings when applied, so it can be harsh if you have sensitive skin. For me personally, I prefer to just use my daily cleanser. On the other hand, the swabs are very handy to have in your purse as a travel-sized makeup wipe or if you decide to patch on-the-go.
The KILLA patch itself is translucent and matte, which makes it great for public use if you're looking for something discreet. It's also waterproof so if you need to wash your face or shower after sticking it on, you can still go ahead and do that without worrying. The first time I used it, I put it on a fresh baby pink pimple, left it on overnight and was excited to see the results, but the next morning after removing the patch, it looked about the same. Disappointed, I went about my week waiting for the pimple to grow into a volcanic mess of hopeless concealer and blood, but to my surprise, it only swelled up slightly and then disappeared after a few days. I'm pretty sure the saying goes, "Rome wasn't built in a day, and you can't expect your acne to disappear that quickly either," or something like that, so even though the results weren't immediate, I really felt that the product tackled my zits at the root and stopped them from becoming full-grown monsters. At this point, I've already gotten so many fresh pimples that I've used up all the patches, and after testing, I found that although the packaging says the "microdarts" dissolve after 2 hours, the patches work best if you leave them on overnight. Also, make sure to stick them on your pimple at as early a stage as possible for full effectiveness.
You can buy ZitSticka's KILLA Kit online for $29 USD.
Photographer

Rebekah Ho/Hypebae
Share this article