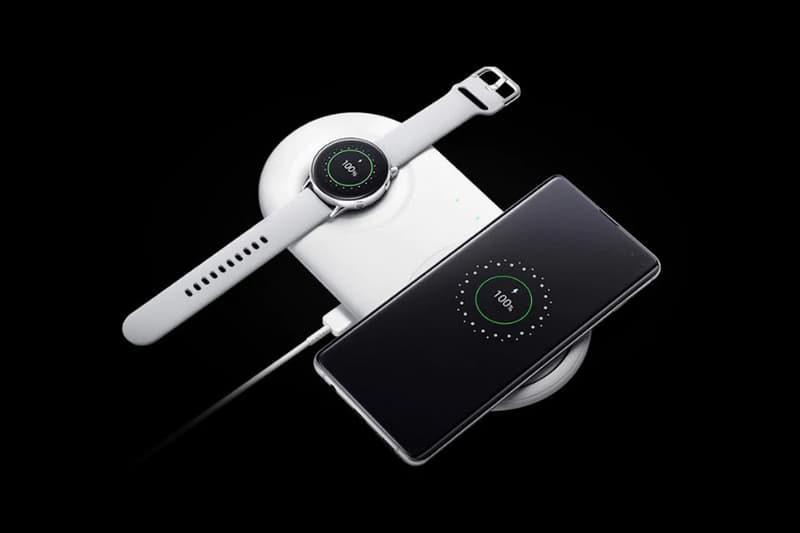 Culture
Samsung Is Releasing Foldable Smartphone, Wearable Tech & Galaxy Buds
Here's everything to know about the new products.
Samsung Is Releasing Foldable Smartphone, Wearable Tech & Galaxy Buds
Here's everything to know about the new products.
Earlier this month, Samsung shared the official release date for its foldable smartphone. Before today, the device did not have a name — it's now titled the Galaxy Fold. Additionally, the tech company has gone public with its new S10 product lineup which includes a Galaxy S10 and wearable accessories like Galaxy Buds.
According to The Verge, the Galaxy Fold will come in both an LTE and 5G version. It will also feature a 7.3-inch Infinity Flex Display which means the phone has a tablet-sized screen that can fit into a pocket. The device also comes with a built-in hinge system, a triple-camera system and will be rolled out in four colorways.
An official Samsung press release shares that the S10 line will include a line of four different premium phones. Each unique phone was constructed to meet the specific needs of today's smartphone market. The cutting-edge devices come with an all-new AMOLED display and next-generation camera.
The Galaxy S10 was created for those who are seeking a luxe smartphone with powerful performance, while the Galaxy S10+ features a powerful display and camera. Up next is the Galaxy S10e which is built for individuals who want a compact phone and a flat screen. Lastly, the Galaxy S10 5G has the fastest available speeds and houses the most powerful features out of the bunch.
Providing some competition for Apple's AirPods are the Galaxy Buds which will provide a cord-free connected experience. This accessory will feature easy controls, clear sound and compact size. Another new arrival will be the Galaxy Watch Active and Galaxy Fit. The former is a trendy smartwatch that will keep tabs on one's exercise, sleep, stress and health. The latter is a smart fitness band which will track activities such as running, biking and swimming to name a few.
Preorders for the Galaxy S10, Galaxy S10+ and Galaxy S10e begin tomorrow, February 21. Pricing starts at $899.99 USD for Galaxy S10, $999.99 USD for Galaxy S10+ and $749.99 USD for Galaxy S10e for both carrier and unlocked versions.
The Galaxy Watch Active and Galaxy Buds will be available on March 8 at $200 USD and $130 USD respectively at Samsung's web store. For a limited time, if you pre-order a Galaxy S10 or Galaxy S10+ on samsung.com tomorrow through March 7, you will receive a free pair of Galaxy Buds.
Galaxy S10 5G will be available through Verizon Wireless for a limited time in the first half of 2019. AT&T, Spectrum Mobile, Sprint, T-Mobile and Xfinity Mobile will release the device at a later date during the summer.
Stay tuned here as more details become available.