Billie Eilish Stuns on the Spring Cover of 'The FADER'
Talking career, music, touring and living with Tourette Syndrome.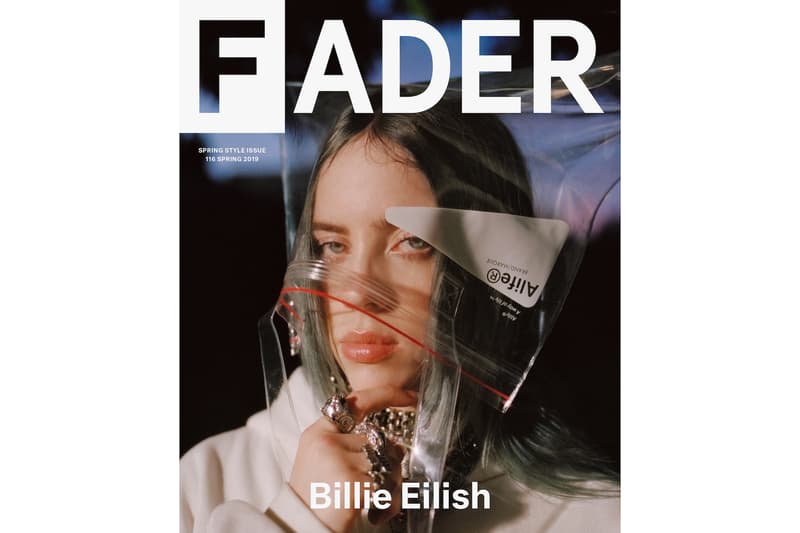 Billie Eilish is the name on everyone's lips at the moment. The 17 year-old has made a name for herself in the industry with her debut EP Don't Smile At Me which released in 2017, and now the singer is about to drop her first studio album When We All Fall Asleep Where Do We Go? in March.
It's safe to say that Eilish is one of the biggest stars at the moment, teaming up with Takashi Murakami for a GARAGE Magazine cover, teasing a sneaker collaboration with Jordan Brand and releasing merch. Now, the star is appearing on the cover of The FADER, shot by Daria Kobayashi Ritch. In the feature Billie talks life, touring, living with Tourette Syndrome and being in the music industry. "Dude, as soon as you turn nine, it's TRASH. Nine and up is garbage," the singer told the magazine, adding that, "For me, it was literally nine and then just bad, badbadbad, worse, horrible…Suddenly you hate things about yourself. Before I was nine I wasn't thinking like, ugh, I'm too fat, are my eyebrows weird? Of course not: I was running around naked and barefoot and tripping and coming up with grass stains on my legs…"
Take a look at the Spring 2019 cover in the gallery above, and read the full interview with Billie Eilish over at The FADER. For more from the singer, don't miss her latest single "wish you were gay."