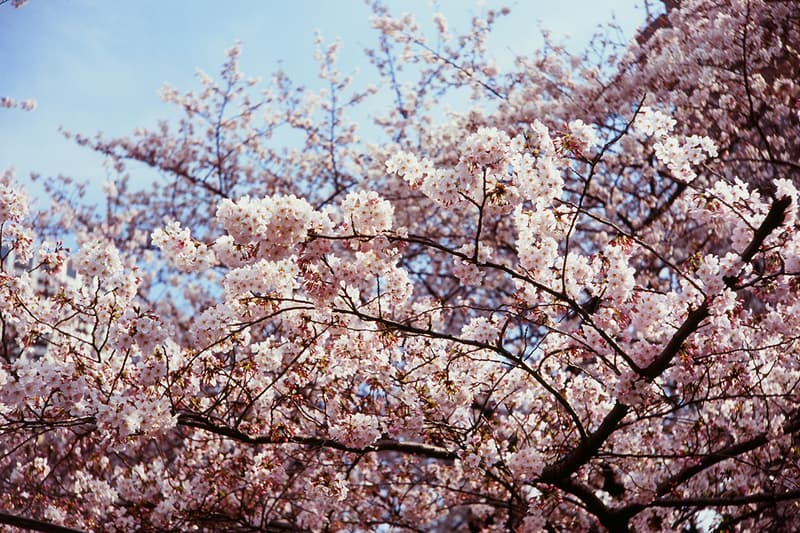 Culture
5 Picturesque Places to Visit in Tokyo, Japan During Cherry Blossom Season
Sakura is in full bloom.
5 Picturesque Places to Visit in Tokyo, Japan During Cherry Blossom Season
Sakura is in full bloom.
Tokyo during the sakura season is a sight to behold. Every year around the beginning of spring, locals and tourists alike flock to various gardens and parks in the Japanese capital to appreciate the short-lived but nonetheless breathtaking beauty of cherry blossoms. This is known as hanami — the poetic word, which directly translates as "flower-viewing" in Japanese, refers to the country's traditional, annual custom of enjoying the elegance of springtime blooms. It's an idyllic time for family and friends to get together for picnics under the magnificently pink trees.
If you happen to be in Tokyo in March or April, when cherry blossoms are typically in full bloom, take a stroll at some of the city's best sakura viewing spots that we have compiled below.
For more ideas on what to see, eat and do in the city, read our insider's travel guide to Tokyo featuring recommendations by Lauren Tsai, Mademoiselle Yulia, Lala Takahashi and more.
Meguro River
Located within a 10-minute walk from the Meguro JR station, the Meguro River is one of the most popular places in Tokyo for cherry blossom viewing. The trees are planted almost symmetrically along both sides of the river. In the evening, the promenade is lit up with bright lights, so that visitors can enjoy the picturesque scene even when it gets dark outside. The Meguro River can be accessed 24 hours every day of the week.
Address: 2-2 Nakameguro, Meguro-ku, Tokyo
Shinjuku Gyoen National Garden
Another local-favorite location, the storied Shinjuku Gyoen boasts a number of tranquil gardens with spacious lawns that are ideal for picnics. The park is conveniently situated, and can be found 10 minutes away from the Shinjuku JR station by foot. This is a paid park and it opens from 9:00 a.m. – 5:30 p.m. during this time of the year. You may find more information about the admission fees here.
Address: 11 Naito-machi, Shinjuku-ku, Tokyo
Inokashira Park
If you're interested in exploring Tokyo outside of its urban city center, hop on a train to Inokashira Park. Found between Musashino and Mitaka in western Tokyo, the park's famous Inokashira Pond makes for the perfect place for experiencing hanami. Riding the swan boats while taking in the beautiful surroundings is seriously more fun and romantic than you can imagine. The park closes daily at 10:00 p.m.
Address: 1-18-31 Gotenyama, Musashino, Tokyo
Ueno Park
Ueno Park is often crowned as one of the best sakura viewing spots in the country. With some 800 pastel pink cherry blossom trees, the park offers an unmatched scenery and is almost always packed during the spring season. Located at just a 5-minute walk away from the Ueno JR station, you won't be able to miss the huge crowd heading towards the park.
Address: 5-20 Uenokoen, Taito-ku, Tokyo 
Mori Garden, Roppongi Hills
Located within the Roppongi Hills Mori Tower, which houses retail stores as well as office spaces, the Mori Garden is planted with over 70 cherry blossom trees. Juxtaposed with tall skyscrapers nearby, the garden looks especially stunning at night when the area lights up. Visitors may access the park between 7:00 a.m. and 11:00 p.m. daily.
Address: 6-10-1 Roppongi, Minato-ku, Tokyo
---
Share this article