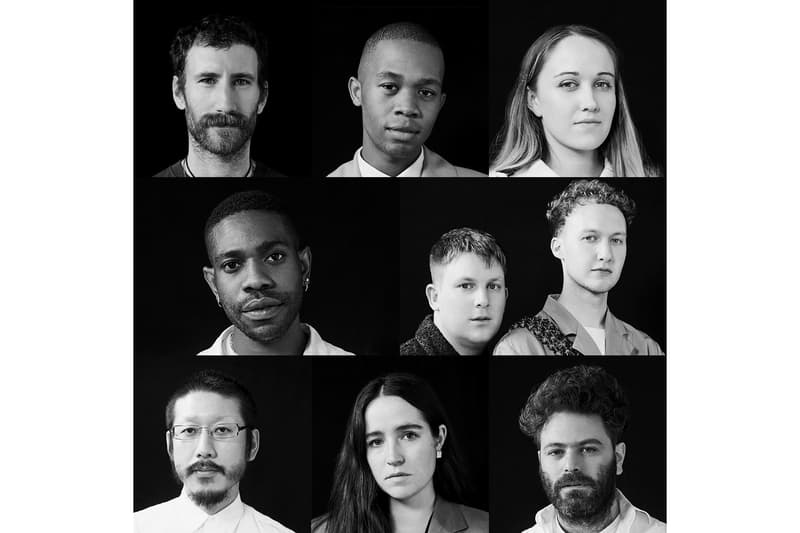 Fashion
LVMH Prize 2019 Finalists Are the Award's Most Diverse Set of Designers Ever
This year's lineup features an array of gender-inclusive and sustainable creators.
LVMH Prize 2019 Finalists Are the Award's Most Diverse Set of Designers Ever
This year's lineup features an array of gender-inclusive and sustainable creators.
Today, the prestigious LVMH has revealed the eight finalists who are currently in the running to take home the LVMH Prize for Young Fashion Designers. Narrowed down from 20 picks, for the first time one finalist is an Israeli designer (Hed Mayner) and two African designers (Kenneth Izedonmwen, Thebe Magugu) also made the cut. Back in December, when the application process opened the foundation received 1,700 applications from over 100 countries. This year at least half of the finalists create gender-neutral clothing, while others have begun including upcycling as a part of their sourcing process.
A notable standout worth mentioning is Emily Adams Bode of BODE, a New York-based brand. She is the first-ever female designer to show at New York Fashion Week Men's and each of her menswear pieces are created with reconstructed textiles. Her Atlanta upbringing and Parsons education have undoubtedly influenced her take on menswear through the eyes of a woman. According to The New York Times, 40 stores currently stock BODE.
In an official statement, Delphine Arnault, the executive vice president of Louis Vuitton and the founder of the Prize shared her thoughts on this year's applicants:
"The diversity and the richness of the collections of the sixth edition of the LVMH Prize confirm the quality of the selection, which made the choice of our 63 experts hard on March 1st and 2nd. This edition notably establishes the emergence of environmental and sustainable issues among the applicants. The final shortlist of the Prize highlights gender-neutral collections with 4 designers presenting creations that can be worn by both women and men. Among the other finalists, 2 design womenswear and 2 menswear."
The finalists will present their collections to members of the jury which will lead to the announcement of a winner of the LVMH Prize in June. Members of the jury include fashion titans such as Clare Waight Keller, Marc Jacobs, Maria Grazia Chiuri, Nicolas Ghesquière and Kris Van Assche who has been newly appointed. This is the first year the winner will be chosen without globally renowned designer Karl Lagerfeld.
Take a look at the finalists below.
LVMH Prize 2019 Finalists
ANREALAGE by Kunihiko Morinaga (Japanese designer, womenswear)

BETHANY WILLIAMS by Bethany Williams (British designer, gender-neutral fashion).

BODE by Emily Adams Bode (American designer, menswear).

HED MAYNER by Hed Mayner (Israeli designer, gender-neutral fashion).

KENNETH IZE by Kenneth Izedonmwen (Nigerian designer, gender-neutral fashion).

PHIPPS by Spencer Phipps (American designer, gender-neutral fashion).

STEFAN COOKE by Stefan Cooke and Jake Burt (British designers, menswear).

THEBE MAGUGU by Thebe Magugu (South African designer, womenswear).
---
Share this article