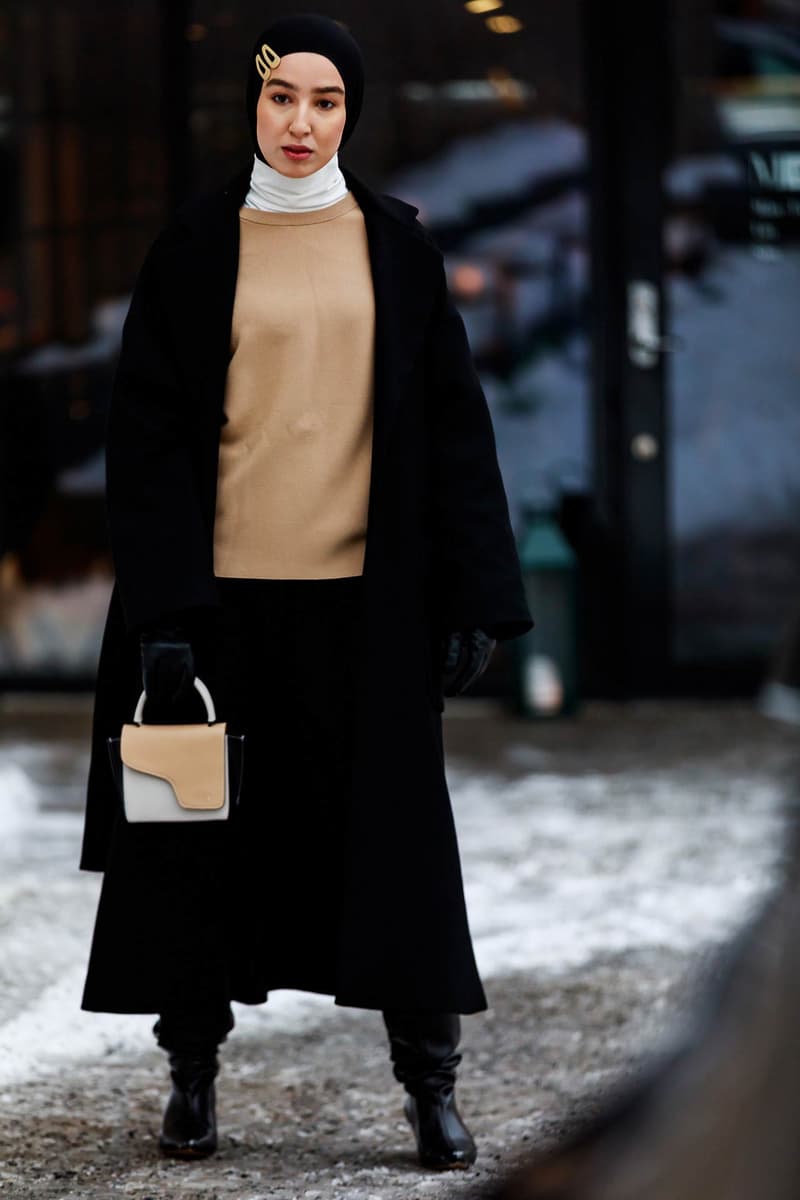 The 7 Best Places to Find Modest Fashion & Streetwear for Muslim Women
A shopping guide for stylish hijabs, abayas and other chic clothing.
Fashion
The 7 Best Places to Find Modest Fashion & Streetwear for Muslim Women
A shopping guide for stylish hijabs, abayas and other chic clothing.
Modest fashion is currently having a major moment. Muslimah style influencers like Maria Alia, Rahmalia Aufa Yazid and Eva Ghany are showing women that modest clothing can be both chic and modern without compromising virtue. There are an infinite amount of outfit combinations incorporate complementary hijabs, arm-covering tops and airy bottoms that provide both shape and comfort. In honor of Muslim Women's Day we've rounded up our favorite online destinations for all of your modest needs. Whether you're looking for a new scarf, skirts or an accessory to boost your look we scouted out the best places to purchase these items. Prices range from affordable to more high-end so shoppers can pick and choose based on budget.
Peep our round up below.
Haute Hijab offers an assortment of hijabs made from chiffon, jersey, satin and silk to name a few materials. The scarves vary in style from printed to more formal monochrome hues prepping ladies for any occasion. This is a one-stop shop for all your hijab needs.
New arrivals at Inayah include spring dresses and earthy smocks. Burgeoning It-model Halima Aden serves as the face of its new blog cover story. We see Aden in looks that are perfect for businesswomen and girls-on-the-go.
Mimpikita is a Malaysia-based brand that was founded by a trio of sisters. High quality iss the top priority for the brand and it shows throughout its products and lookbooks. Those looking for daily style inspiration should definitely follow its Instagram page which is always updated with seasonal styles.
Modanisa serves up affordable abayas, coordinates and kimonos that are ideal for the spring. Ladies can even find swimwear, sportswear and evening wear all at reasonable prices. Those looking to increase their outfit rotation as the weather warms should definitely pick up a few piece from the Turkish fashion platform.
Seek Refuge is one of the first modest streetwear brands made for Muslim women. Items like its signature "Refuge" jacket and "Search For You" T-shirt are ideal for layering.
The Modist is an expertly curated site that caters to high-end modest designs. Items from GANNI and 3.1 Phillip Lim are available for those who looking for luxury pick-ups. Style is abundant in the outfit edits that The Modist team puts together for the modern Muslim woman.
Verona is dedicated to the empowerment of Muslim women, a purpose beyond selling clothing. Ladies can find viscose hijabs and maxi dresses styled to complement and honor a woman's frame.
Share this article