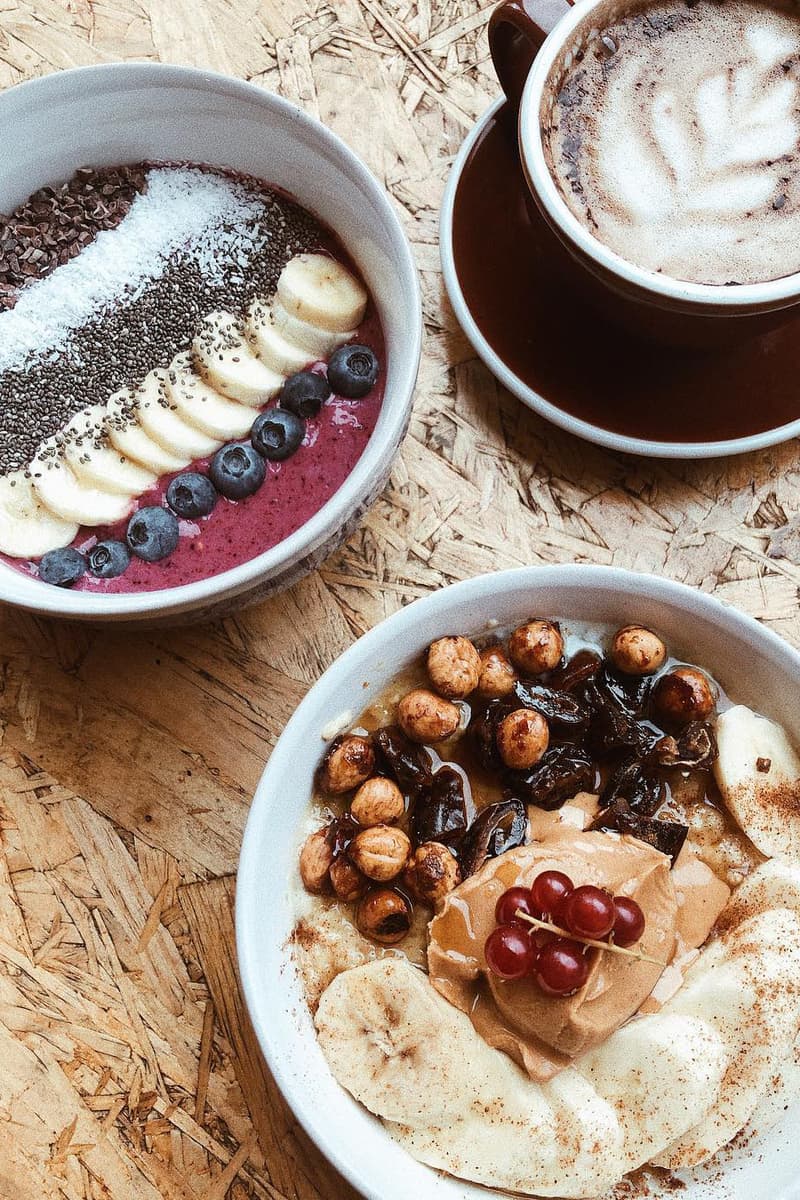 Culture
5 of Our Favorite Instagram-Friendly Breakfast Spots in London
The best spots for brunch, cereal and coffee in the big city.
5 of Our Favorite Instagram-Friendly Breakfast Spots in London
The best spots for brunch, cereal and coffee in the big city.
When it comes to finding the perfect brunch spot, it always have to meet our criteria: 1. It has to have delicious food and coffee, and 2. It has to be Instagram-friendly. In big cities like London, there are countless of spots to get your breakfast fix, but we've put together four spots that will make you say "the camera eats first."
Ranging from specialty coffee to cereal-only cafés, our list features five places you don't want to miss in the British capital. Take a look at our top picks below, and leave your favorite spots in the comments below. For more Instagram-friendly spots in London, don't miss these pink restaurants.
Lele's London
Where:
50 Lower Clapton Rd, Clapton, London E5 0RN
What: "Vegan owned, independent, dog-loving cafe & bakery," reads Lele's Instagram bio, but that's just the beginning. Serving everything from gorgeously plated sandwiches to hearty bowls of porridge and smoothies, there's no doubt that the healthy food options will get you a kick-start to any day. If that wasn't enough to sway you, the restaurant also serves it's iconic pink "Pitaya" latte, which is guaranteed to make an appearance on your Instagram feed.
The Local's Café
Where:
Gatliff Road, London, SW1W 8DT
What: Serving all day breakfast, lunch and dinner, The Locals is the perfect spot to hit if you're in the chic Chelsea neighbourhood. The restaurant serves a ton of vegan, gluten free options, and has fresh juices in the colors of the rainbow to indulge in. A favorite is the vegan açai smoothie bowl with coconut yogurt, as well as the matcha pancakes with fresh berries, and we guarantee that you'll want to come back for more once you're finished. The Locals has "great coffee and a friendly vibe," and let's be real, what more could you want?
Abuelo Coffee
Where:
26 Southampton St, Covent Garden, London WC2E 7RS
What: Abuelo Coffee's Instagram bio reads "Aussie meets Latin," describing the restaurant's unique yet delicious everyday comfort food. Serving speciality coffee, food, cakes and even booze, you'll want to swing by the cute café any day between 8 a.m and 9 p.m to get your fix on. Make sure to try out the matcha latte, as well as the mini Victoria Sponge cakes – you won't be disappointed.
MILK Café
Where:
18-20 Bedford Hill, London SW12 9RG
What: Described as a "Daytime cafe with artisan speciality coffees and innovative cuisine at breakfast and lunch," Milk Coffee London is the perfect place to visit if you're looking for a morning pick-me-up. If you're a coffee lover, this is the place for you. Make sure you try the iconic iced milk coffee that comes in a branded glass bottle for the full experience – especially if you're trying to get the perfect Instagram shot. You'll also be able to get your hands on delicious breakfast food like eggs on toast and fresh smoothie bowls, as well as enjoy the simple yet aesthetic interior of the chic café.
Cereal Killer Café
Where:
192a Brick Ln, London E1 6SA
What: As the name of the restaurant may reveal, Cereal Killer Café is an entire café dedicated to serving cereal. Here you'll be able to find everything from Captain Crunch to Frosted Flakes, and branded cereal from the U.S and more than 120 options. The restaurant also has a handful of topping selections, as well as a range of milk to choose from, and is open until 9 p.m every day to satisfy your all-day breakfast cravings.
---
Share this article