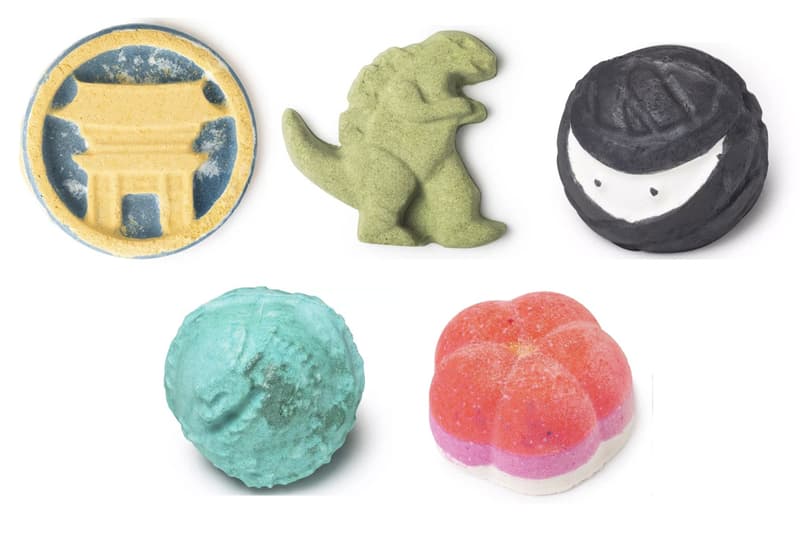 Lush Is Releasing Japan-Exclusive Bath Bombs
Godzilla, ninja and more.
This month Lush is celebrating its 30-year anniversary by dropping 54 new bath bombs, and on top of that, the beauty label is also releasing its Japan-exclusive. The bath bombs will become available in Japan alongside the exclusive 54-piece range, and will feature 10 Harajuku products that will only be available for a limited time.
Ranging from a Godzilla-shaped bath bomb to a cute ninja, the products take inspiration from Japanese culture, icons and signature pieces. The collection features a "Temple in the Sky" bath bombs, which is embossed with Japan's traditional temple structure in a bright gold color.
Take look at the Japan-exclusive pieces above, and shop the bath bombs as they'll be available starting March 29.
Share this article