Stussy Pays Homage to Karl Lagerfeld's Chanel With New T-Shirt
The Spring 2019 campaign is a recreation of a classic ad.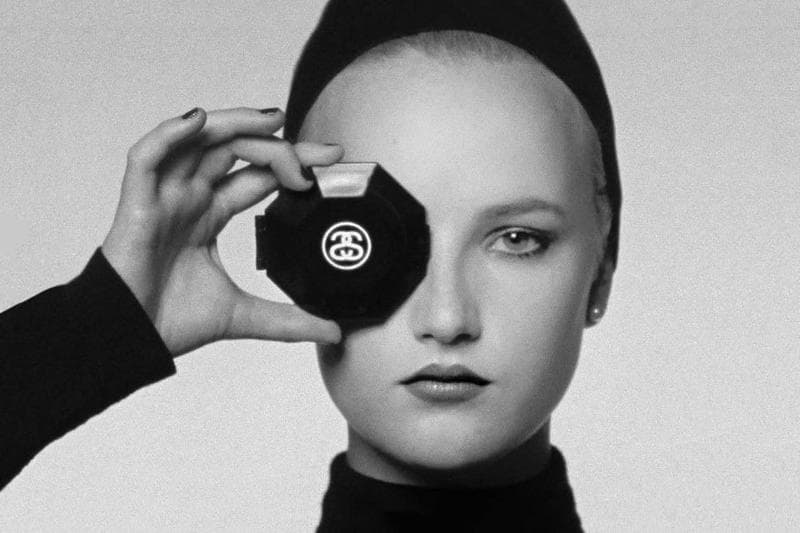 Stussy's Spring 2019 pays homage to the legacy of the late Karl Lagerfeld. The California streetwear brand created a T-shirt with a photo that references one of Chanel Beauty's classic campaigns. On the center of a graphic tee we see a model holding a makeup compact that is stamped with Stussy's dual 'S' branding (a swap for the iconic 'C' logo). On the back of the white top it reads "Printemps-été 2019" which is French for "Spring/Summer 2019."
The Spring 2019 campaign T-shirt is set to stock online and in Stussy stores on March 8. View the original ad below and be sure to mark your calendar for the drop. In case you missed it, view the final looks from Lagerfeld in Chanel's Fall/Winter 2019 presentation.