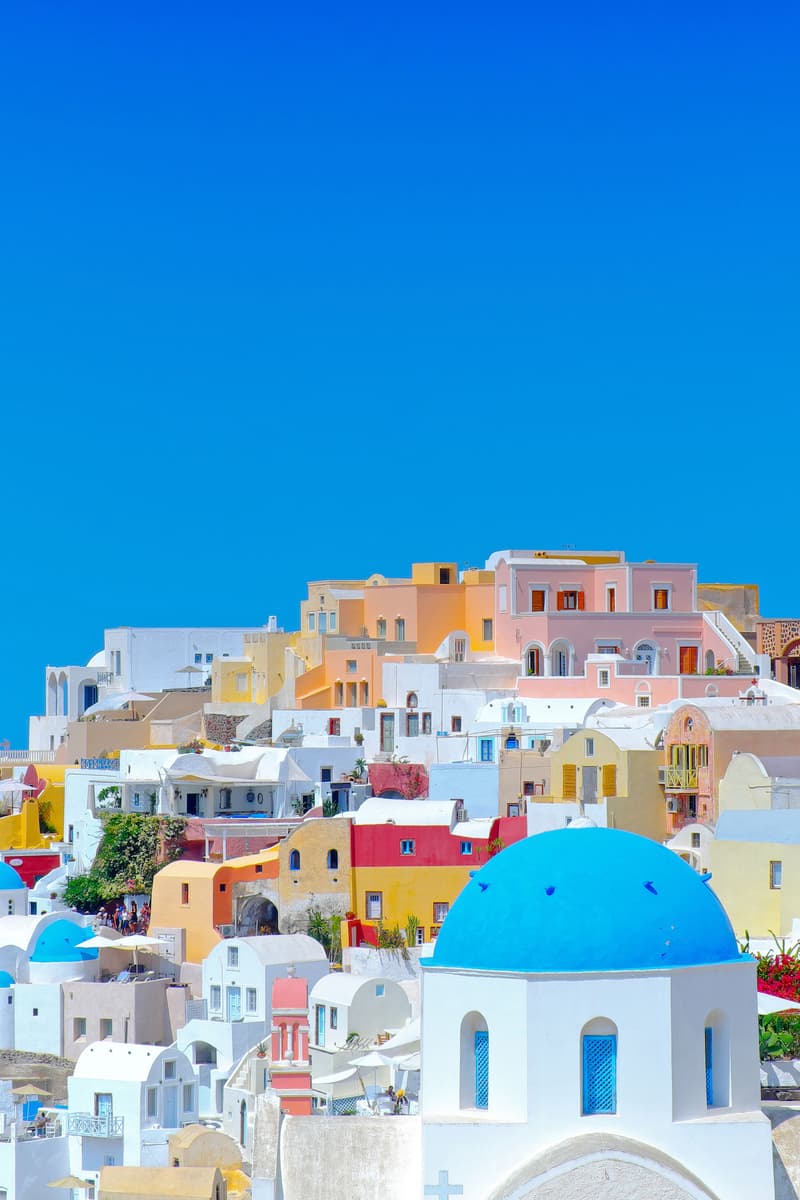 Our Five Favorite Instagram Accounts This Week: Travel Edition
Fuel your wanderlust.
With summer being right around the corner, we're gearing up for new adventures, exciting plans and sought-after travels. Whether you're staying local or jet setting off to exotic places, there's no doubt that exploring cities and places is a thrill we can all enjoy.
When it comes to capturing the essence of travelling and exploration, there's no better place to turn to than Instagram. The social media platform is one of the best for tagging, sharing and discovering new content and places, which is why in our latest Instagram roundup, we're taking a look at five accounts that will make you want to grab your passport and book a flight.
Keep reading to see our go-to accounts for all things travel, and prepared to be inspired.
HYPEBAE Pick:
As the name may suggest, @12hrsguide is your 12-hour guide to any city. The account's bio reads, "Travel guides for people like you," and focuses on capturing the key elements from cities ranging from Bógota to London, and does so in the most aesthetic way possible. If you're looking for quick tips and never-ending inspiration, this is the account for you.
HYPEBAE Pick:
There's nothing more pleasing to the eye than Wes Anderson's signature aesthetic, and this account compiles places from all over the world that are very, "Accidentally Wes Anderson." Ranging from gorgeous pastel-colored buildings, to vibrant pools and retro stadiums, you'll find yourself scrolling for hours taking in all the places. The account also allows users to submit their own photos via a link, which makes the account a worldwide effort and community of travel-lovers as well as Wes Anderson fanatics.
HYPEBAE Pick:
Prepare to be blown away by how beautiful our world is. @passionpassport captures both gorgeous architecture as well as jaw-dropping beaches, unbelievable nature and man-made places. The dreamy aesthetic will have you drooling over the thought of a vacation, and it will also let you dream away as you browse the feed.
HYPEBAE Pick: Fuel your wanderlust with dreamy images from across the world, focusing on beautiful nature, colorful architecture and beach shots that you will be captivated by. Instagram users can submit photos that'll be selected by @travelandleisure, which means the account is a compilation of all the best travel photographs from around the world.
HYPEBAE Pick:
If you've been looking for an account that will give you all the best recommendations when it comes to where to stay, where to eat and more, @petitepassport is the one to follow. And if you're a sucker for aesthetic interior, you won't regret taking a look at the aesthetic shots of design, interior and hot-spots all across the world.
---
Share this article