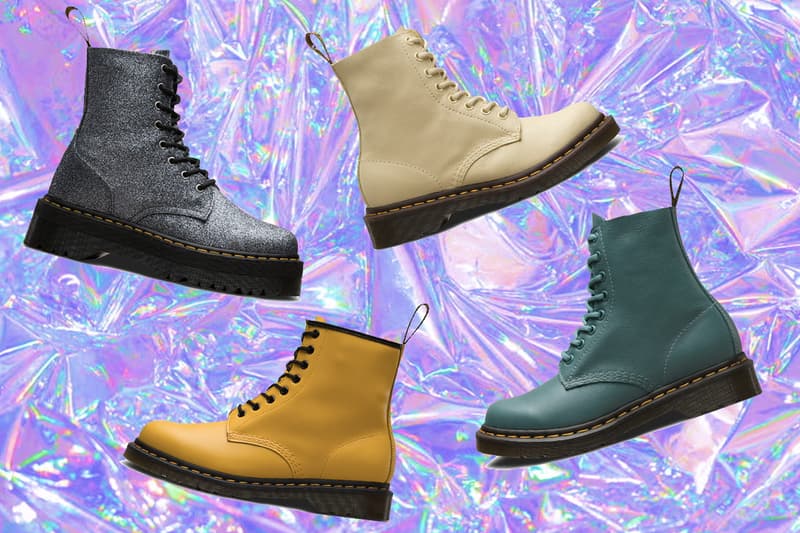 Here Are 5 Dr. Martens Boots You'll Want to Cop Before Festival Season
Take your pick.
Festival season is right around the corner, and when it comes to dancing around, there's no better shoe than boots. Whether you're dancing to Ariana Grande and BLACKPINK at Coachella, or braving the rain catching Miley Cyrus and The Killers at Glastonbury, there's no doubt that Dr. Martens are the perfect festival shoe, and the classic silhouette has become a staple for festival-goers all across the world.
To get us excited for the upcoming music-filled season, we've rounded up our favorite Dr. Martens colorways that you'll want to invest in before heading off to your festivals this summer. Ranging from platform options to bold primary color designs, take a look below to find your perfect shoe. For more, don't miss the best festivals happening in the UK this summer.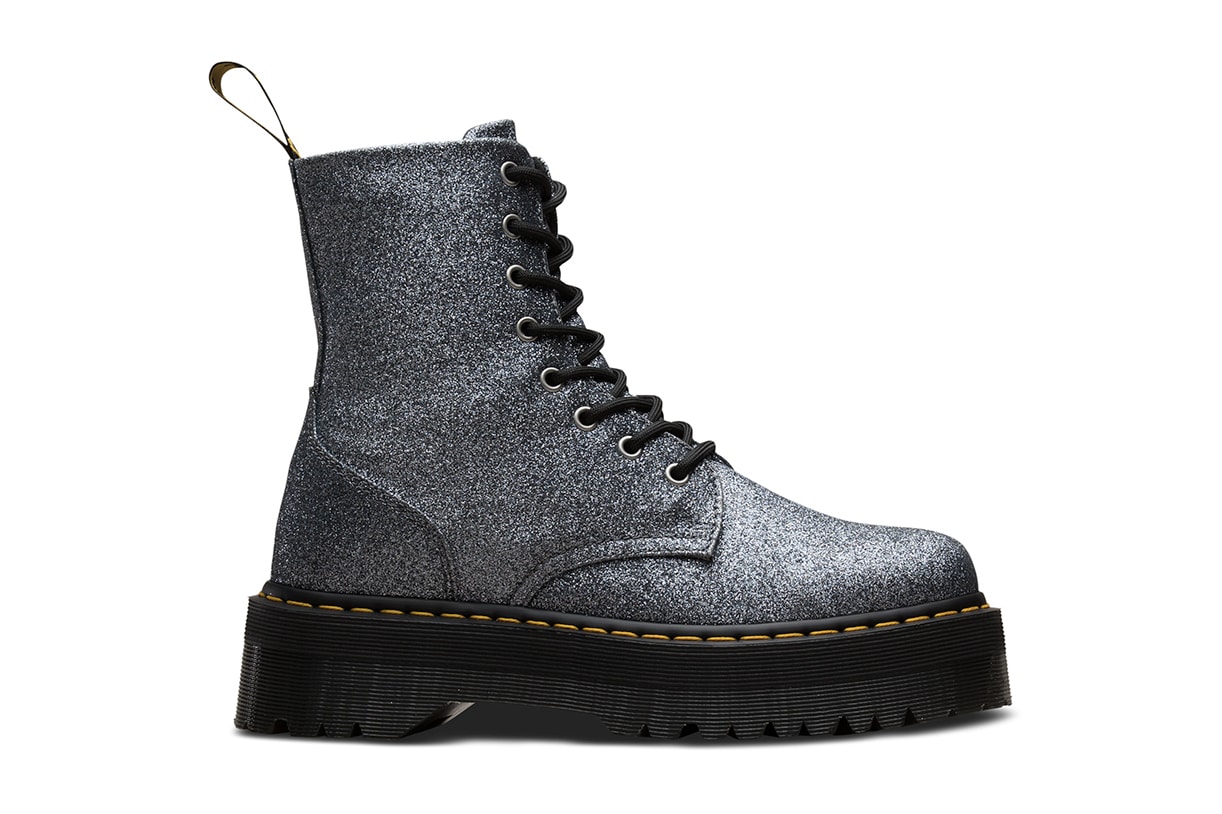 Where: At Dr. Martens, where they retail at $170 USD.
These glitter-covered platform boots are perfect for those looking to make a statement. With all the lights and effects, these creps are guaranteed to sparkle bright and elevate your outfit. Plus, the added platform will give you some extra height when you're trying to catch your favourite act on the stage.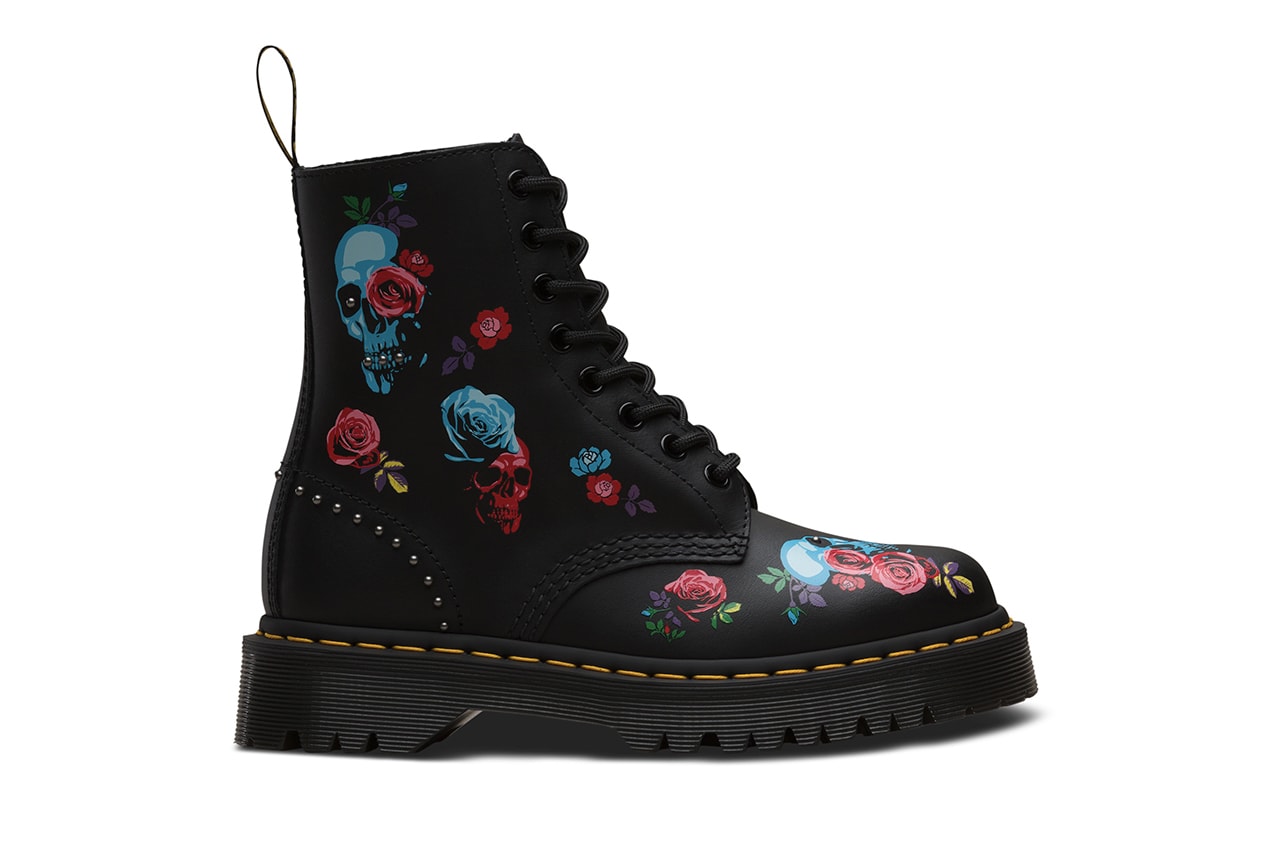 Where: At Dr. Martens, where they retail at $135 USD.
If you're looking for a simple colorway with just the right amount of detail, these are for you. The classic black leather boot has gotten upgraded with edgy graphics in colors like red, blue and purple, and will add an eye-catching element to your looks. The heel also sports minimal stud detailing, bringing the boot together.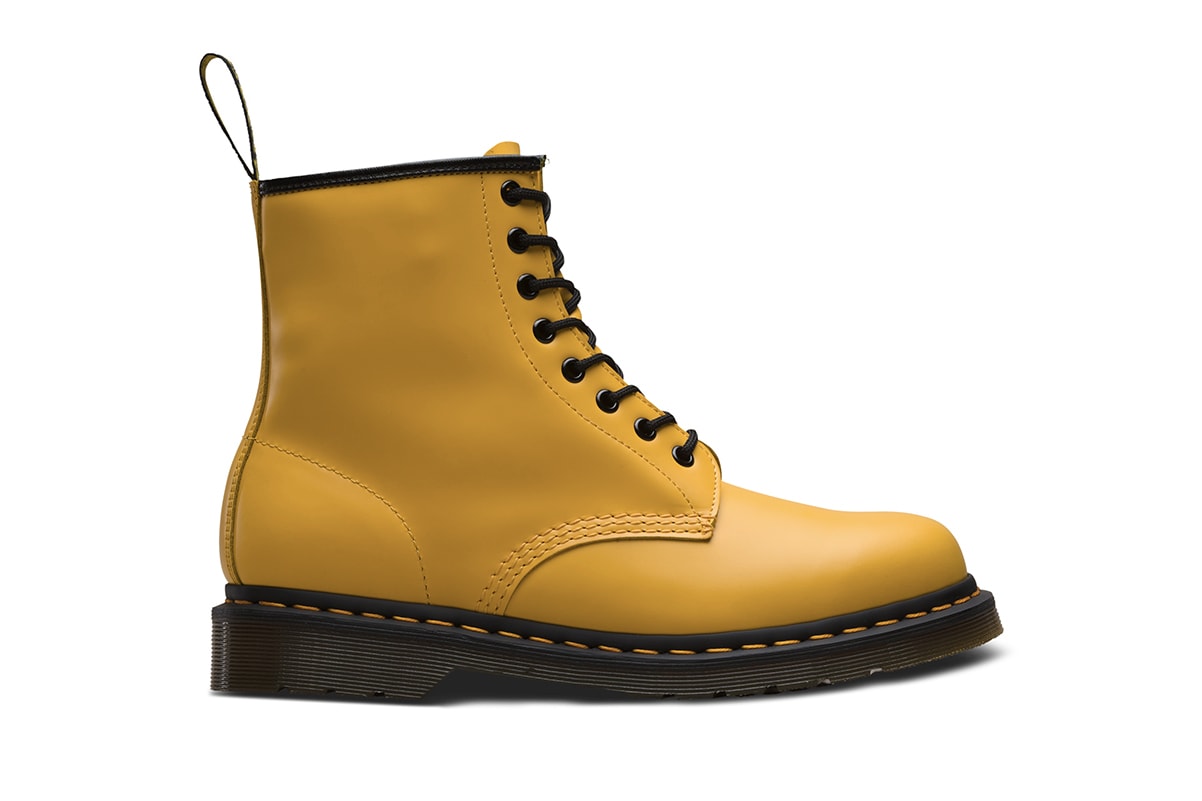 Where: At Dr. Martens, where they retail at $140 USD.
Summer is all about bright colors, which is why yellow is perfect for the season. The primary color iteration is both fun and bright, while still being easy to mix and match with other colors to create all the best looks. The classic shoe is finished off with black laces, giving the boot its signature look.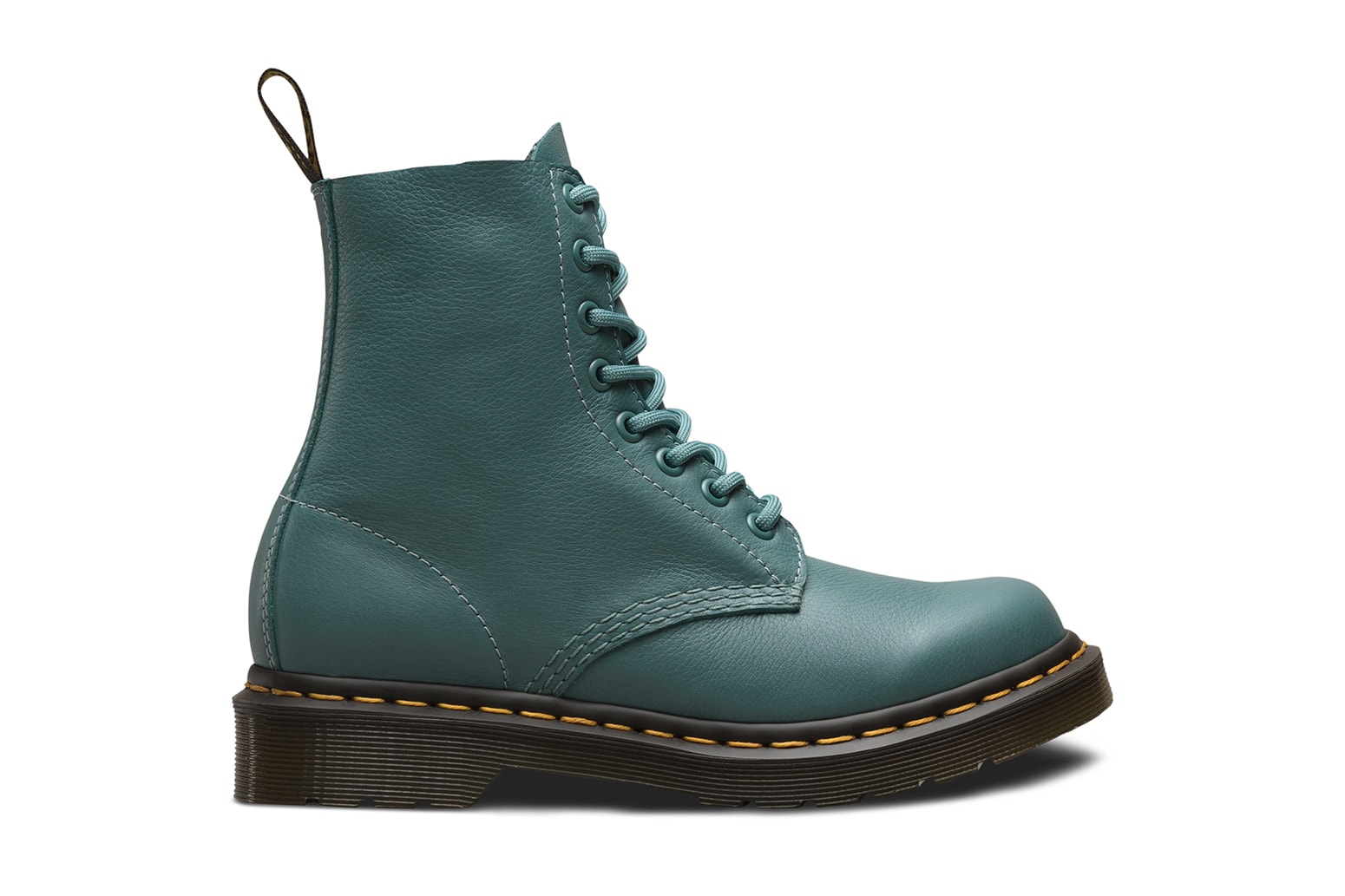 Where: At Dr. Martens, where they retail at $165 USD.
This teal iteration is a subtle, yet fun way to add color to any look. The muted hue is ideal for summer, but is also timeless and easy to wear. The textured leather will also wear nicely after you've been dancing, moving and stomping around the festival grounds, and will be perfect for festivals for many years to come.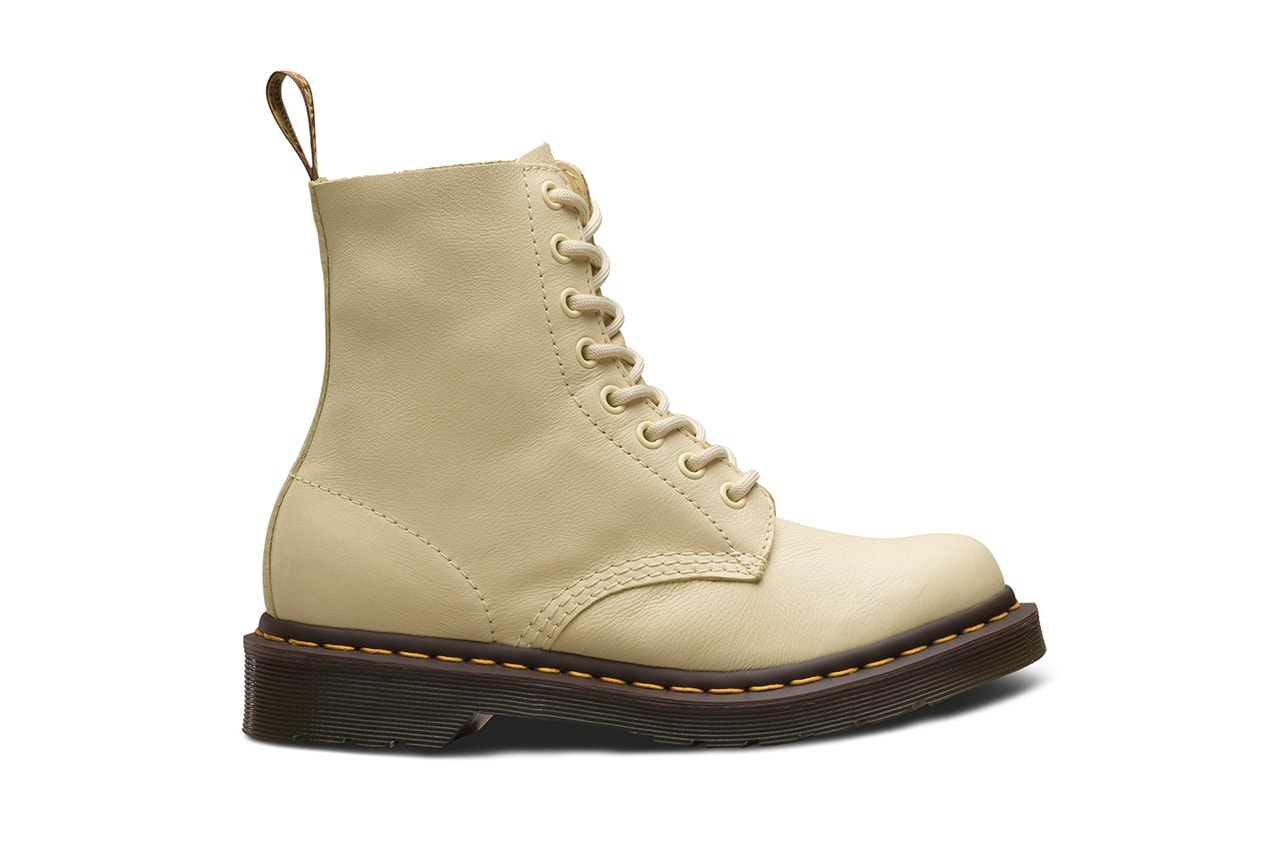 Where: At Dr. Martens, where they retail at $165 USD
The creme-colored iteration of Dr. Martens' signature boot is the ultimate shoe to rock. Perfect with a pair of vintage denim jeans or a flowy sundress, the boots are easy to mix and match, no matter what the weather is like. The monochrome laces bring the shoe together, and make for the ideal day-to-day boot.