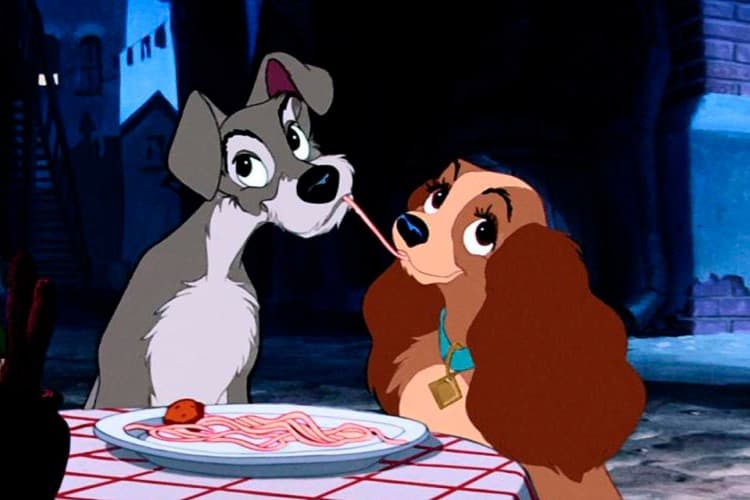 Culture
Disney's 'Lady and the Tramp' Is Getting a Live-Action Remake — Here's a First Look
The reboot stars Tessa Thompson, Janelle Monáe and more.
Disney's 'Lady and the Tramp' Is Getting a Live-Action Remake — Here's a First Look
The reboot stars Tessa Thompson, Janelle Monáe and more.
Disney's live-action films are having a moment right now in Hollywood. Most recently, Lion King, Dumbo and Aladdin have been in the spotlight thanks to their ability to evoke nostalgic feelings amongst global fans. Now entering the conversation is the cult classic movie Lady and The Tramp, reportedly set to release this year.
A first look at the reboot was spotted during Disney+'s announcement event on Thursday. Kevin Mayer, the company's consumer chairman was presenting the user interface during the event, and a photo of a real-life Lady and the Tramp popped up on screen. According to Deadline, Charlie Bean directed the film which is written by Andrew Bujalksi and produced by Bringham Taylor.
Tessa Thompson has been announced as Lady alongside Justin Theroux who will play Tramp. Janelle Monáe, Thomas Mann, Kiersey Clemons, Benedict Wong, Ashley Jensen and Yvette Nicole Brown are also part of the cast.
Disney+ will be the home of classic films including Stars Wars, Marvel and Pixar movies, as well as other original projects in movie and television.
The live-action Lady and the Tramp will be available at launch on November 12, 2019. Take a look at a shot of the film below. While you're here, check out the news surrounding Disney+'s launch.
---
Share this article