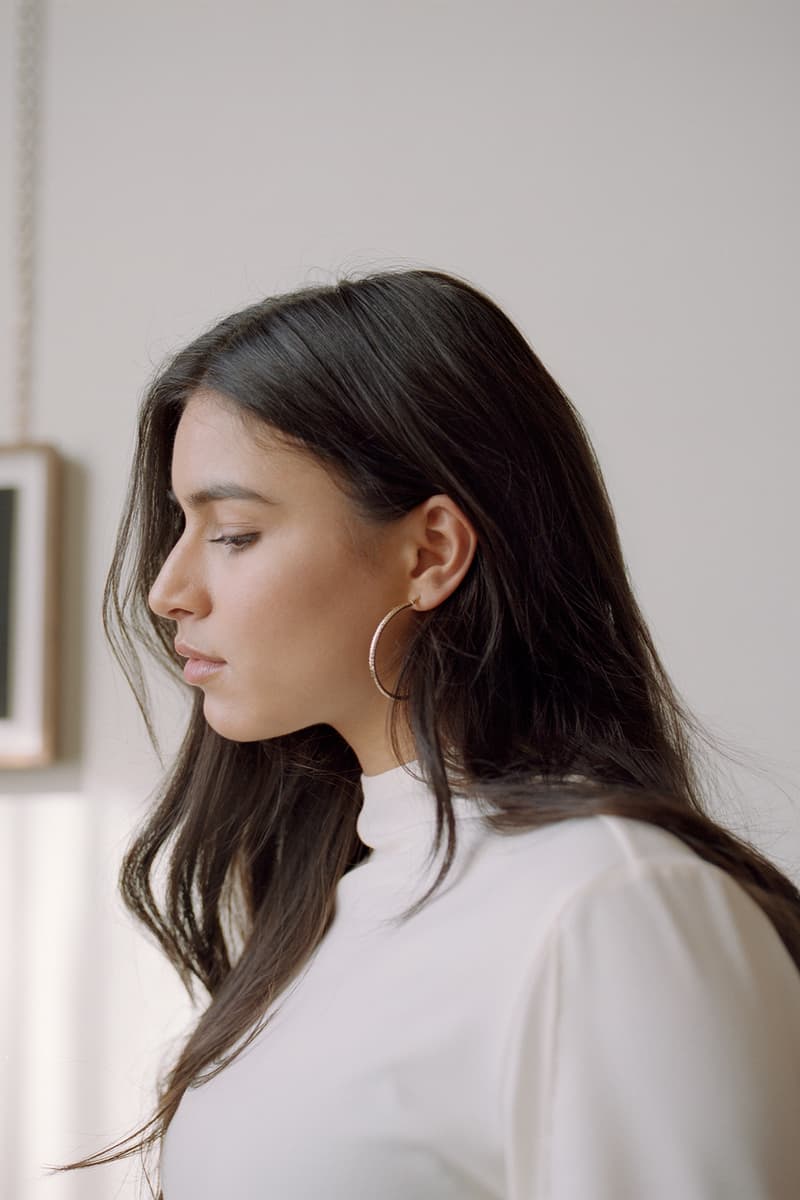 1 of 2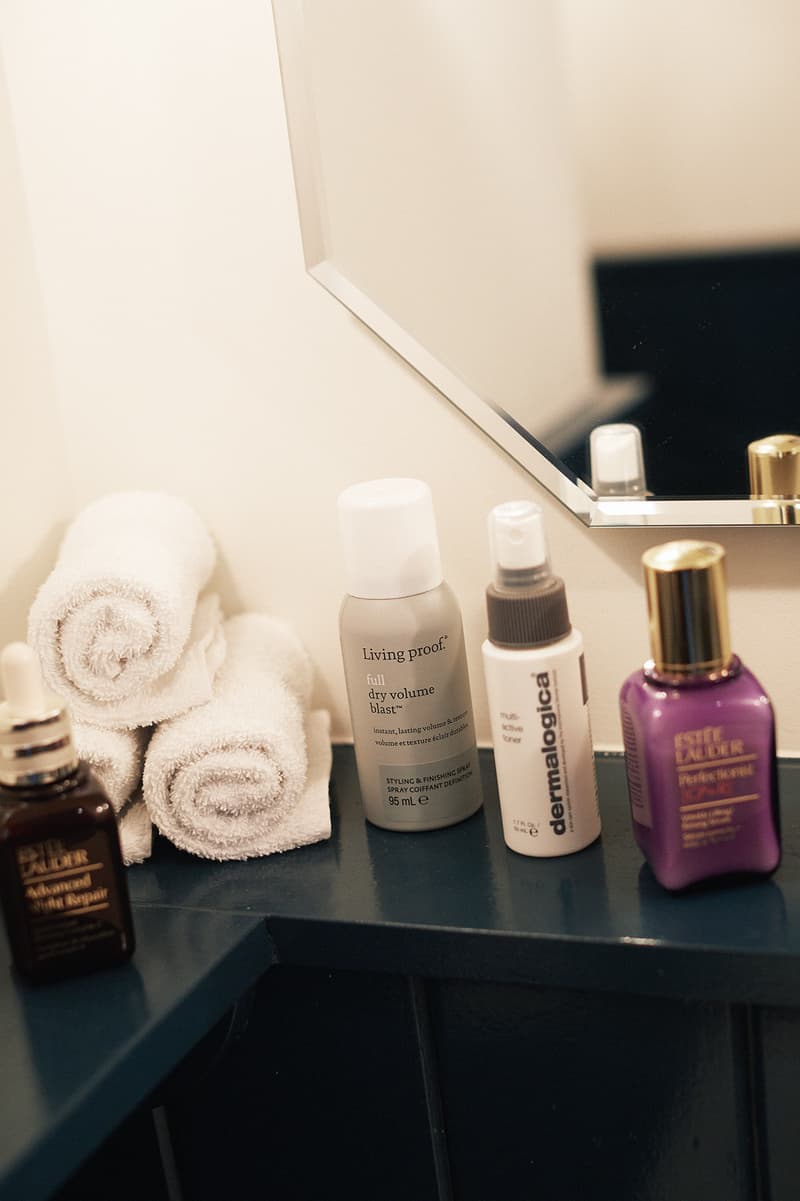 2 of 2
Beauty
Designer Daniëlle Cathari Breaks Down Her Maximalist Skincare Regimen
Between talks of face masks and serums, she also reveals what's coming up next for her brand.
Designer Daniëlle Cathari Breaks Down Her Maximalist Skincare Regimen
Between talks of face masks and serums, she also reveals what's coming up next for her brand.
Thanks to a quickly sold-out collaboration with adidas Originals, Dutch designer Daniëlle Cathari became one of the most talked-about emerging fashion designers in 2018. While she may be known for driving trends with her deconstructed adi tracksuits – as seen on the likes of Kendall Jenner and Hailey Baldwin – the Amsterdam-based creative director tasked herself with an even more challenging and personal project by establishing her namesake brand Daniëlle Cathari late last year.
The inaugural release saw a range of unisex sweats and T-shirts, and much to style enthusiasts' delight, Cathari has confirmed that a larger Fall/Winter 2019 collection is on its way. "It will be the real first collection," the designer tells us.
Said collection is slated to launch in September, and until then, check out our interview with Cathari where she shares with us her idea of beauty, as well as all the skincare grails that she uses every day.
Daniëlle Cathari's Beauty Essentials
Skincare
Estée Lauder Perfectionist CP+R Wrinkle Lifting/Firming Serum: This is actually a wrinkle lifting serum. Not that I have any wrinkles yet, but it is never too early to look ahead. Plus, it leaves my skin extremely soft.
Mario Badescu Silver Powder: I use this product two times a week — just on my nose — to minimize and smooth pores. It's a bit of a messy process because it's a loose powder. It says that you would need to dip it in a damp cotton pad, but I like to make it into kind of a paste by mixing some of the powder with a few water drops.
Cowshed Chamomile Refreshing Toner: This alcohol-free toner really does the job. It's gentle but very effective.
Estée Lauder Advanced Night Repair Serum: I just have a thing for serums and I would say that for me, this is the best night serum. It really smoothens my skin and evens out my skin tone.
Estée Lauder Advanced Night Repair Eye Concentrate: To match the Night Repair Serum! It reduces the puffiness and hydrates the skin around my eyes.
Smith's Rosebud Salve: This is the one and only lip balm that I've been using since a long time ago, and it's still my all-time favorite. I actually got my first one from my dad when I was about 12 years old — so, not only is it a great product, but it also gives me this nostalgic feeling.
Dermalogica Multi-Active Toner: Whenever I feel like my face needs some extra hydration during the day, I would spray some of this onto my skin. I also do not travel without it.
Vichy Normaderm Deep Cleansing Gel: I've been using this face wash since my early teenage years. I'm quite loyal to products and brands when something really works for me. I use this product daily, in the morning and evening.
(MALIN+GOETZ) Detox Face Mask: If I really feel like pampering myself, I'd use the (MALIN+GOETZ) Detox Face Mask. It smells so, so good. It really detoxifies my skin and it feels nice when the mask gets foamy upon application.
Cowshed Kahai Wonder Balm: I haven't been using this product for that long but I'm in love with it. I take it everywhere with me. Whenever I'm waiting around or in the car or something, I just reach for this balm to moisturize my cuticles and hands.
Hairstyling
Living Proof Full Dry Volume Blast: This volume spray gives my hair some extra body and texture. It's like a two-in-one hairspray and dry shampoo which works perfectly for me.
Fragrance
Juliette Has a Gun, Not a Perfume: This is my go-to perfume right now. What I really like about this perfume is that it's made of only one ingredient, Ambroxan. There are no additional notes so it smells really pure and clean.
Finding a new fragrance is a whole process for me. I love looking for a new perfume, but eventually I'd like to find one that would be my signature scent and I'd stick to that forever.
How do you define the concept of beauty and how does that translate into your designs?
The concept of beauty for me is to have a pure and genuine inner self. There are always positives and negatives, but it's about acceptance and a mix of the two that makes you, you. This is also how I work within design — to play with that concept of "complementing contrasts."
When it comes to makeup and skincare, are you more of a minimalist or maximalist?
A minimalist when it comes to makeup, but a maximalist for skincare. I'm a little bit of a noob when it comes to makeup. I love it when someone does my makeup beautifully, but I'm not really good at it myself.
You've been traveling a lot for work recently. What are some products that you find helpful for combatting distressed skin?
I always have the Dermalogica Multi-Active Toner with me in travel size.  I'd spray this on whenever my face needs some hydration during flights. Smith's Rosebud Salve is of course also in my bag and the Cowshed Wonder Balm, too. I use the Wonder Balm a lot for many things like my hair tips, my hands and other dry spots.
Products aside, what are some habits you try to incorporate into your daily life to maintain healthy skin?
When I'm at home, I drink a glass of warm water with lemon every morning. This clears up your skin, so I just keep on doing that. I also try to drink enough water during the day. That, together with getting enough sleep is something I'd really need to work on to be honest.
Do you enjoy facials? What's your favorite beauty parlour in Amsterdam?
I do. I don't go that often, but I try to go every six weeks and that works for my skin. For facials, I go to SOAP Treatment Store here in Amsterdam.
What's your secret to achieving feathery lashes?
My lashes are naturally quite long, but they are super straight so I'd need to curl them. My mascara is just a L'Oréal one (Lash Architect 4D) that I've been sticking to since forever because after curling my lashes, it really gets the job done.
How do you take care of your hair and how do you style it on a daily basis?
At the moment, I'm using Kiehl's Tea Tree Oil Shampoo and its Smoothing Oil-Infused Conditioner. I'm a bit of a shampoo/conditioner jumper. I'm still looking for the perfect hair washing products.
I try to let my hair dry naturally but sometimes I do need to blow-dry it. 99-percent of the time I wear a middle-part, and my hair is either super straight or wavy.
You launched your namesake brand at the end of 2018. How does it feel to have your very own label?
Really good. It's something very exciting, stressful at times and a bit scary too, but I love every bit of it. When building the brand, I need to be in all fields, literally from setting up the distribution system to hiring staff and selling the collection. I'm experiencing every aspect of the business and I think that's very important.
What's next for Daniëlle Cathari the brand and yourself? What have you been working on lately?
Our very first capsule collection for FW19 is launching in September. Last November, we launched our first drop and it was more focused on the vibe and aesthetic. Now for September, it will be the real first collection. We are developing all the patterns in-house to create the right fit and we will produce it here in Amsterdam in ateliers.
There are also a few other exciting projects that we are working on — I'm really excited to announce these projects that I've been putting a lot of work, love and energy in.
Location

Soho House Amsterdam
---
Share this article