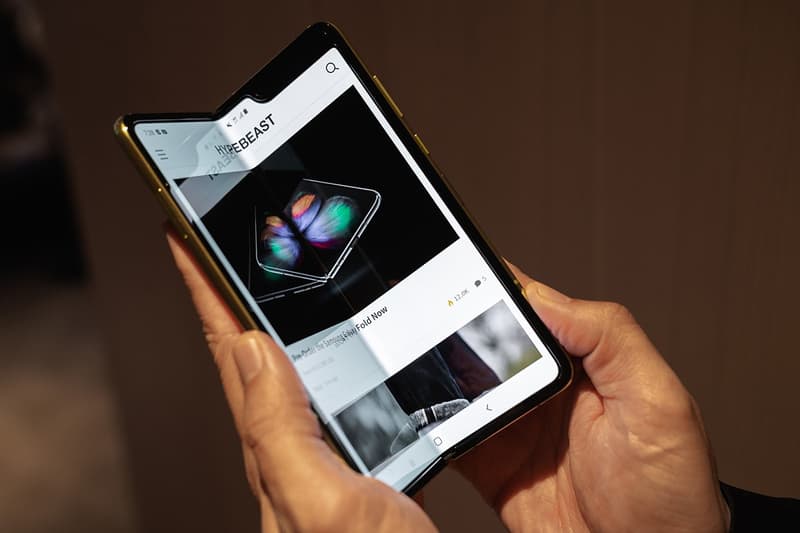 1 of 8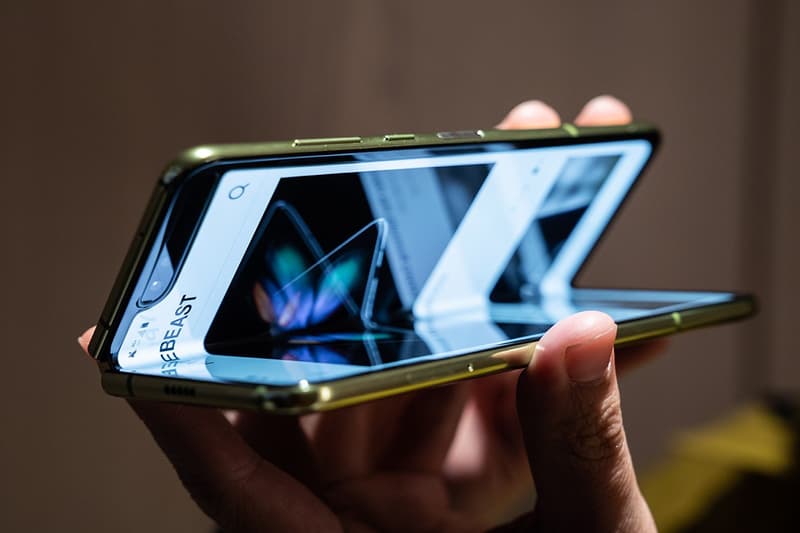 2 of 8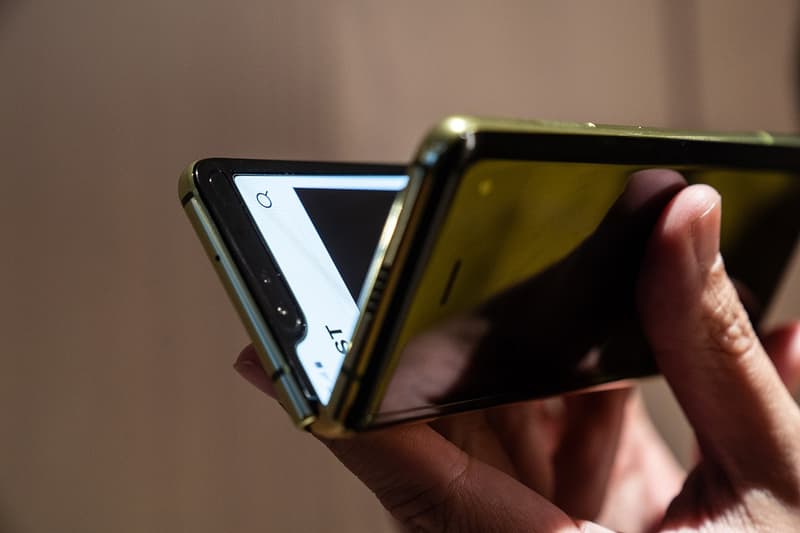 3 of 8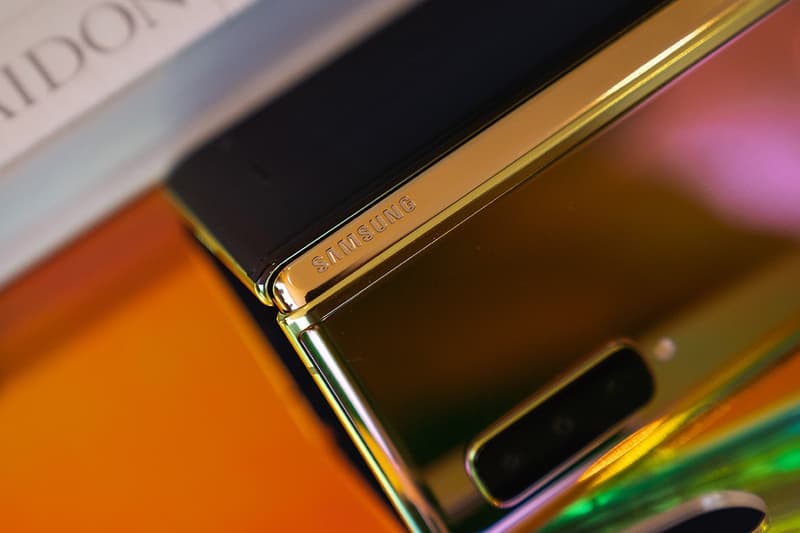 4 of 8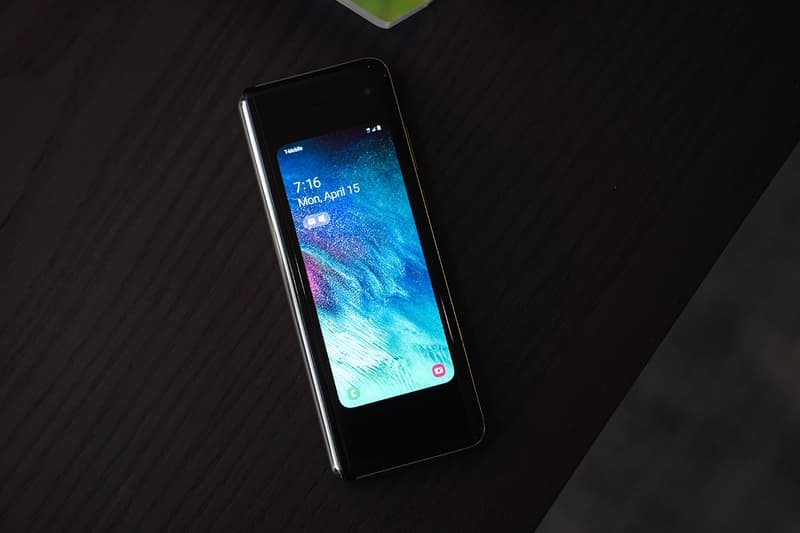 5 of 8
6 of 8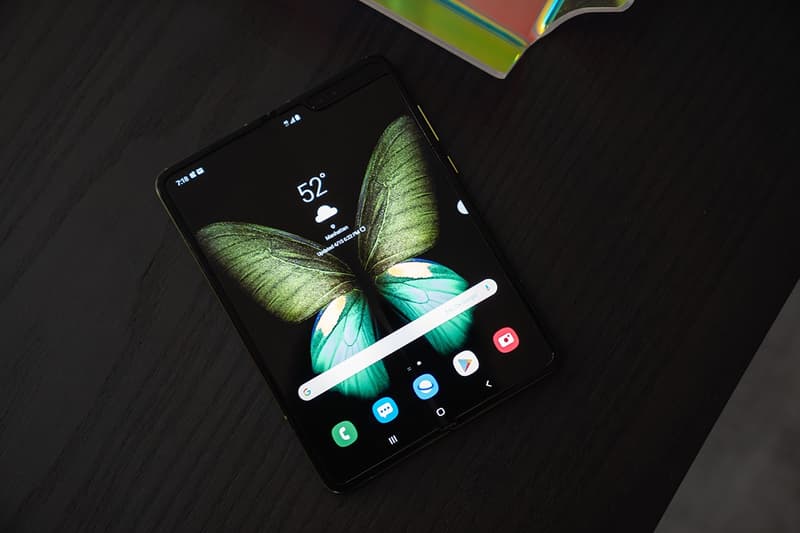 7 of 8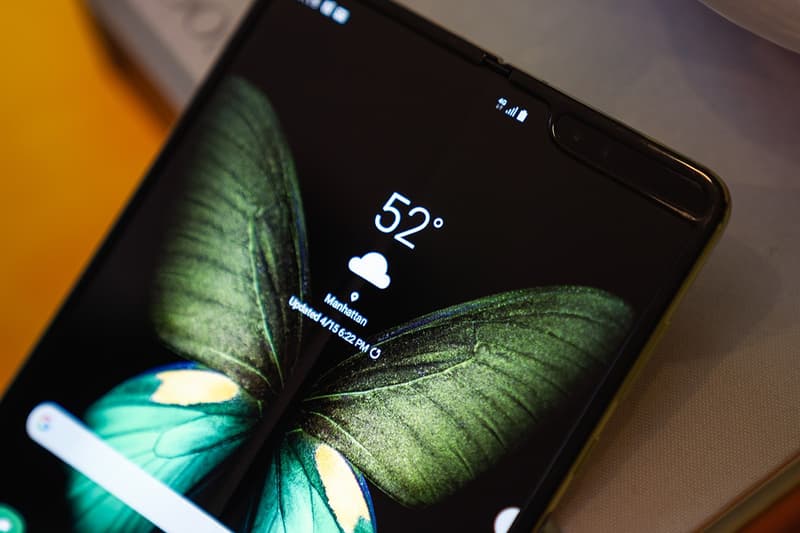 8 of 8
Tech
A Closer Hands-On Look at Samsung's New Galaxy Fold
When it launches, it will be the most expensive smartphone on the market.
A Closer Hands-On Look at Samsung's New Galaxy Fold
When it launches, it will be the most expensive smartphone on the market.
Following up on the official announcement back in February of Samsung's new Galaxy Fold, the electronics titan has given us an exclusive hands-on look at the smartphone. Pricing out at $1,980 USD, the device measures in at 62.9 x 160.9 x 17 mm and features a large 7.3-inch QHD+ Dynamic AMOLED display that folds in half.
Similar to a laptop, the phone's study folding mechanism runs down the middle and allows users to carry the device in their pocket. Alongside this feature, a 20-part, dual axis hinge prevents the phone from bending in the wrong direction past 180 degrees. This also means that the phone will be able to withstand over 200,000 folds and unfolds. The Verge reports that there are magnets that hold it firmly closed.
On the right of the smartphone is the fingerprint sensor that helps launch Samsung's smart assistant. On top of this portion are the power lock and volume keys. On the bottom of the phone is a USB-C port on one half and a speaker on the other half, no headphone jack is seen on this model.
Additionally, the device features two speakers which provide stereo sound tuned by Dolby Atmos-supported AKG and six cameras. According to The Verge, on the back a three-camera array is housed: "one regular, one telephoto and another wide angle camera." Once the phone is shut, there is a "single front-facing 10-megapixel lens." When it's in tablet mode, a giant notch encloses "another camera plus an RGB depth-sensing camera."
Samsung's Galaxy Fold will be available at $1,980 USD (approximately £1,800 GBP/€2,000 EUR) on April 26 in the United States. UK and Europe will see a release on May 3, however pre-order will be available on April 26. The following colorways will release: "Space Silver," "Cosmos Black," "Martian Green" and "Astro Blue." The green and blue variations will launch exclusively on Samsung's website. The device will be the most expensive smartphone on today's market. You can see more from our preview of the forthcoming device in the video below.
Share this article