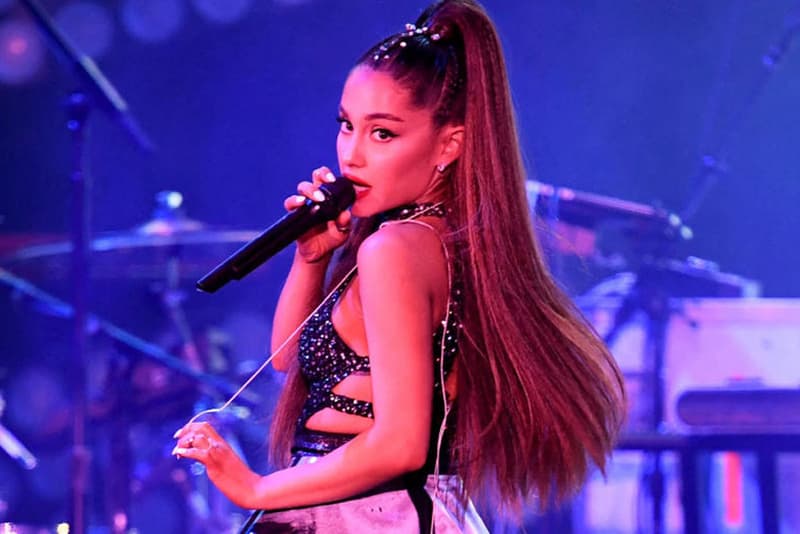 Music
Ariana Grande Is Sued by a Celebrity Photographer for Instagram Photos She Shared
Yes, you read that right.
Ariana Grande Is Sued by a Celebrity Photographer for Instagram Photos She Shared
Yes, you read that right.
A paparazzi photographer has reportedly sued Ariana Grande. The lawsuit alleges that the singer violated copyright law by posting images he took of her to her Instagram and Twitter accounts. According to BuzzFeed, Robert Barbera, a New York-based celebrity photographer shot images of Grande last year in which she was carrying a bag that was emblazoned with "Sweetener."
Ariana's Instagram post of the images have since garnered over 3 million likes, she originally shared the photos on August 17, the release date of her fourth studio album Sweetener. Barbera has filed a $25,000 lawsuit per photo or for the profits from the photos alleging the following:
"[Grande] infringed [Barbera's] copyright in the Photographs by reproducing and publicly displaying the Photographs on the Instagram Page. [Grande] is not, and has never been, licensed or otherwise authorized to reproduce, publically display, distribute and/or use the Photographs."
At the moment, Grande has not released a comment in regards to the lawsuit. Stay tuned here as more news emerges. Below, take a look at the images involved.
happy sweetener day https://t.co/o3UsUHDrb6 pic.twitter.com/F4lSe6YYad

— Ariana Grande (@ArianaGrande) August 17, 2018
Share this article