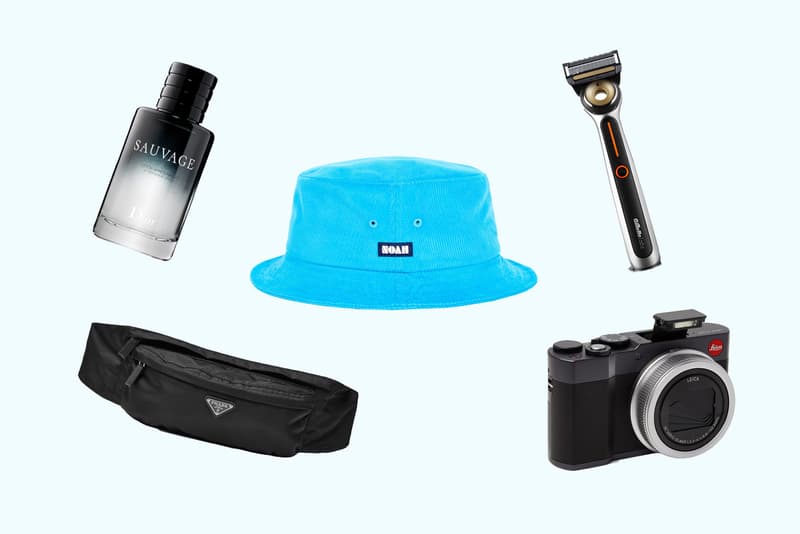 Fashion
The Best Father's Day Gifts For the Cool Dad Who Already Has Everything
Must-haves from Saint Laurent, Balenciaga, Burberry and more.
The Best Father's Day Gifts For the Cool Dad Who Already Has Everything
Must-haves from Saint Laurent, Balenciaga, Burberry and more.
Yes, Father's Day is almost here. This holiday gives everyone an excuse to shower their dad with gifts that they probably don't need. If you feel as though whatever you end up purchasing — whether it be tech accessories, designer bags or ties — he probably already has a variation of, check out our gift guide where we've rounded up the best presents for the cool dad who loves unique things.
All budgets are included in our gift guide and we've narrowed down options across different categories. We've selected pieces within fashion, travel and tech. A few standouts include a cult worthy belt bag, a colorful hat, a point-and-shoot camera and more. Pricing begins at $55 USD and goes all the way up to $1,050 USD.
Keep reading below to check out our 2019 Father's Day gift guide.
Last Minute Gifts
TOP PICK: If you've ever wanted to get a pat on the back for finally choosing the right gift, look no further than this option created by Bespoke Post. Their Parlor Box which is perfect for entertaining comes with a three-piece Decanter Set made up of a well-made decanter and two matching glasses. The set also contains a heritage wood bar tray so the glasses and your dad's top-shelf liquor can be displayed expertly. An additional last-minute option includes Prada's Robot Silver Cufflinks.
Fashion
TOP PICKS: Look to Prada's Saffiano Leather-Trimmed Nylon Belt Bag to switch up your father's bag lineup. If he's a hat guy, Noah's Summer Corduroy Crusher in "Blue Jewel" offers a great alternative to his tried and true bucket hat that he's been wearing on all his fishing trips for years. If he's always vacationing during the summer, Acne Studios' new Satin Shirt is perfect for him and features coral and other marine fixtures printed throughout. When you've grown tired of looking at his overused card case, be sure to pick him up Balenciaga's Logo Cardholder. Another fashion essential is Burberry's Vintage-Check Leather Key Tag, it's ideal if he has a few keys he's always misplacing.
Travel Essentials
TOP PICKS: It goes without saying that dads are typically on the go unless they are homebodies. For the traveling men in your life, Away's Bigger Carry-On in "Navy" offers a great alternative to a suitcase that has been used so much that it's time to let go. Dior's new Sauvage After-Shave Lotion is perfect for those who enjoy raw and unique scents. For a reliable, good-looking travel bag look no further than Saint Laurent's Leather-Trimmed Canvas Holdall.
Tech
TOP PICKS: If your dad is an avid shaver, Gillette has recently unveiled its brand new Heated Razor. This design activates and delivers instant warmth in less than one second and also features adjustable temperature levels. For those who have a limitless budget, Leica's luxury C-Lux Compact Camera might be worth picking up. This option isn't merely for beginners, it's for someone who is in love with taking poignant, memorable photographs.
Share this article