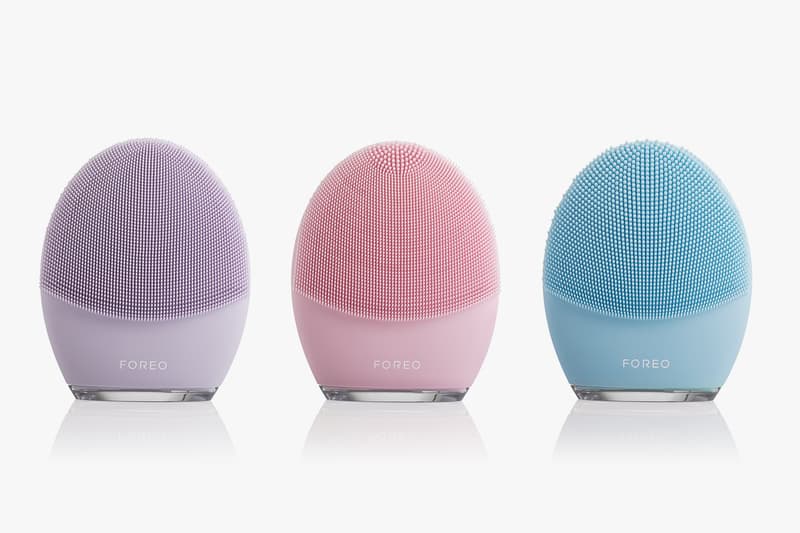 Beauty
FOREO's App-Controlled LUNA 3 Devices Bring a New Meaning to Smart Skincare
Available in three pastel hues which target different skin types.
FOREO's App-Controlled LUNA 3 Devices Bring a New Meaning to Smart Skincare
Available in three pastel hues which target different skin types.
Skincare has become a focus for many over the past few years thanks to the shift toward wellness and natural beauty, but the rise of technology has a lot to account for too. Swedish brand FOREO combines the two with its Instagram-friendly LUNA devices, endorsed by celebrities and influencer fans alike. Its latest release, the LUNA 3, takes smart skincare to a whole new level though as it combines hygienic facial cleansing with targeted firming massage routines depending on your personal skincare needs, controlled by the FOREO For You app.
The practical and well-designed handheld device retains some of its predecessor's most-loved elements but with improvements including a larger brush head, additional pulsation intensities and improved charging power. Additionally, connecting it to the app allows you to truly personalize your skincare routine with settings altered to your specific needs. The LUNA 3 will be available in three pastel hues that will look dreamy on any bathroom counter: lavender for sensitive skin, pink for normal skin and blue for combination skin.
Take a look at the devices in the gallery above; you can shop FOREO's LUNA 3 at retailers like Net-a-Porter and Sephora for $199 USD each from July 1. In related news, be sure to check out these 5 acne-fighting products from The Ordinary.
Share this article