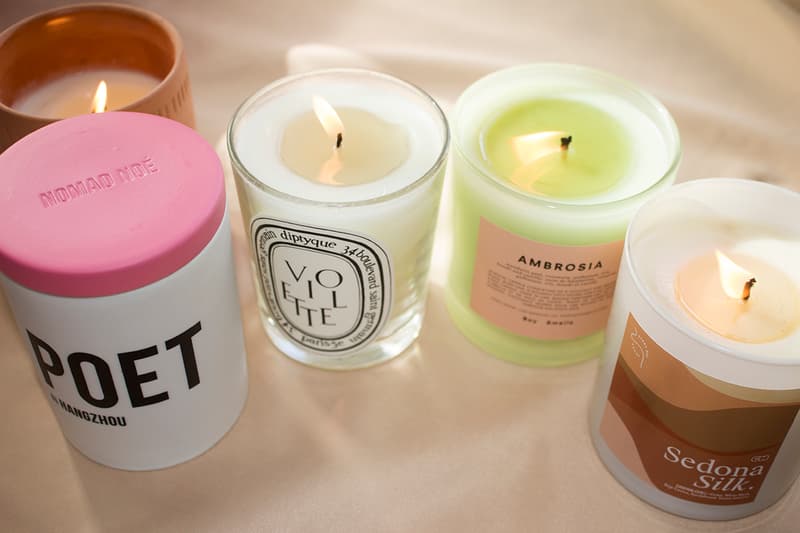 Home
The Best Scented Candles for Cozy Summer Nights
Pick a new fragrance for your home this season.
The Best Scented Candles for Cozy Summer Nights
Pick a new fragrance for your home this season.
Summer is quickly approaching, and there's no better way to set the mood for the warm weather season than filling your home with new fragrances from scented candles. For your self care needs, check out five of our favorite summer candles for cozy nights in, where bubble baths, face masks, a great playlist and a page-turning read (or for others, lots and lots of Netflix) are involved.
While you are here, browse the nail polish shades of our choice for Summer 2019.
For those who gravitate towards floral scents, Diptyque's Violette Candle ($65 USD) might just be the perfect option for your abode. The gently sweet fragrance is not too overpowering, making it an ideal candle to burn on those evenings when you simply need to unwind.
The candle is now available as a limited-edition gift set along with the woody, leather-inspired Cuir candle. Shop the duo for $130 USD at Diptyque.
As part of Boy Smells' newly released "Chromesthesia" series, the Ambrosia ($34 USD) is created with a rich, warm scent featuring sophisticated notes of mandarin peel, rosemary, iris, hinoki, vanilla and the bitterly aromatic galbanum. The candle sort of brings to mind a relaxing walk in the forest — imagine that with a calm summer sunset in the background.
New perfumed candle brand Nomad Noé has launched with an inaugural collection inspired by five muses, one being feminist Chinese writer Qiu Jin, who's famously known as one of the pioneers of women's rights in China. Poet in Hangzhou ($65 USD) seeks to pay tribute to the revolutionary by drawing inspiration from the city she's buried in. Packaged in a porcelain vessel that comes with a pink lid, the bamboo and tuberose-scented candle has a pleasant smell to it that evokes memories of tranquil Hangzhou lakes.
Let Chillhouse's Sedona Silk Candle ($39.50 USD) take your mind on a getaway from the nine-to-five work day. With notes of violet, white musk, sandalwood, jasmine and Baja cactus, the vacation-inspired scent will transform your apartment into your dream summer travel destination.
P.F. Candle Co.'s Night-Blooming Jasmine ($30 USD) is idyllic LA summer dusks coming in the form of a fragrance. Poured into a reusable vessel — which can be upcycled as a planter, a makeup brush holder, or whatever you make of it — the candle is designed with notes of leafy greens, jasmine, marigold and clove.
Share this article