A Look Inside 3CE's Retro Diner-Themed Pop Up in Hong Kong
Featuring an AR game, a vending machine and the label's best-selling products.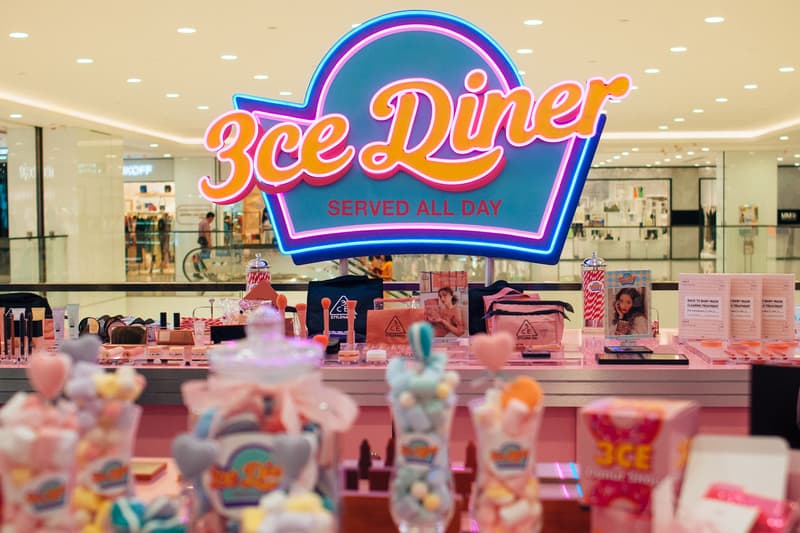 1 of 25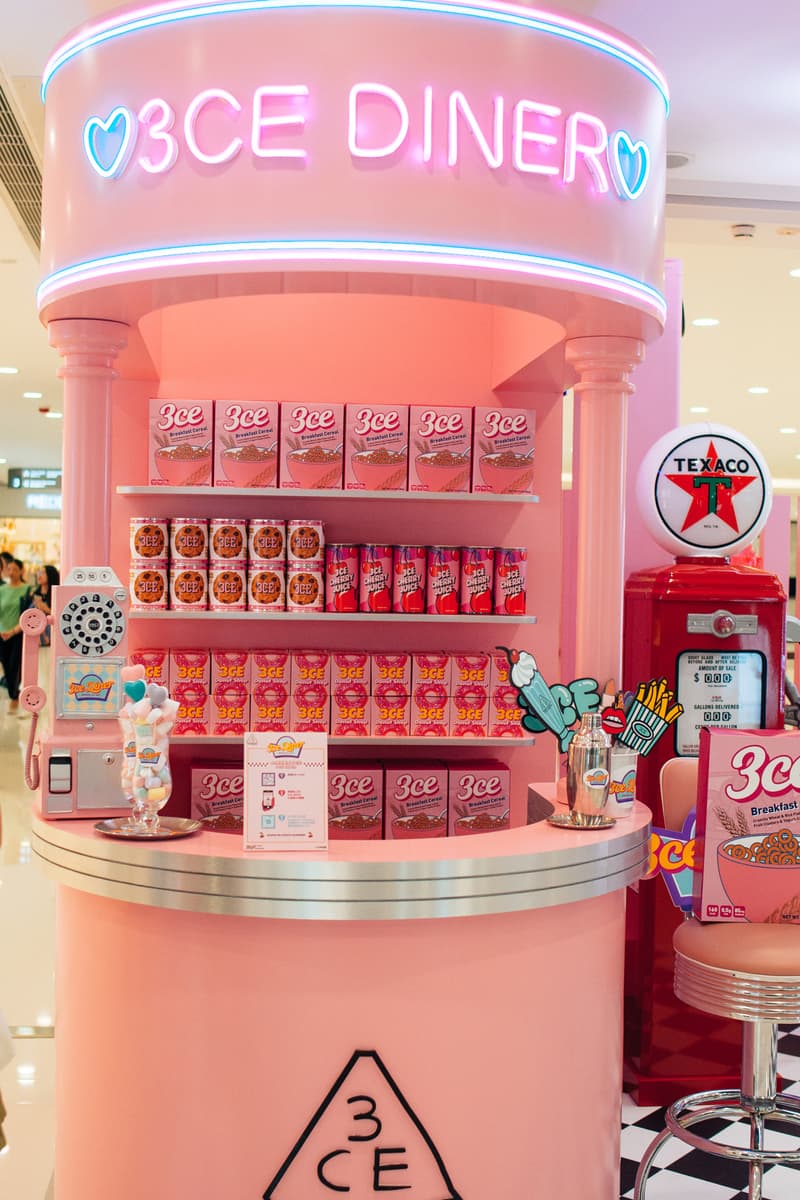 2 of 25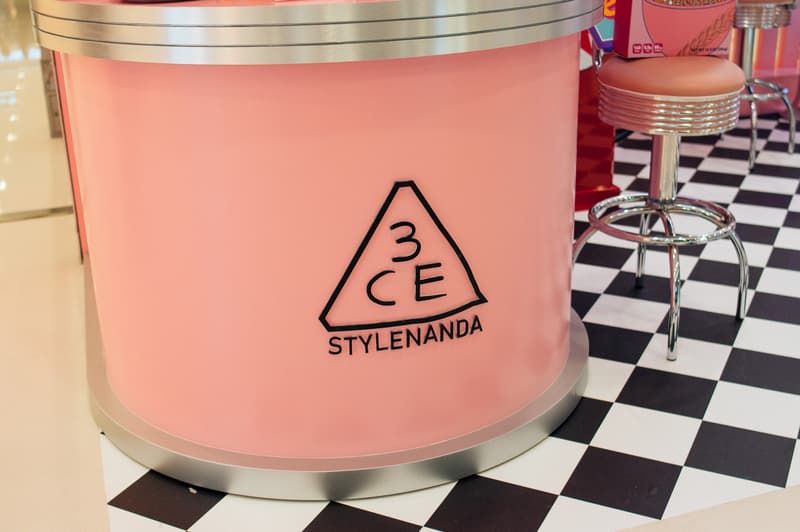 3 of 25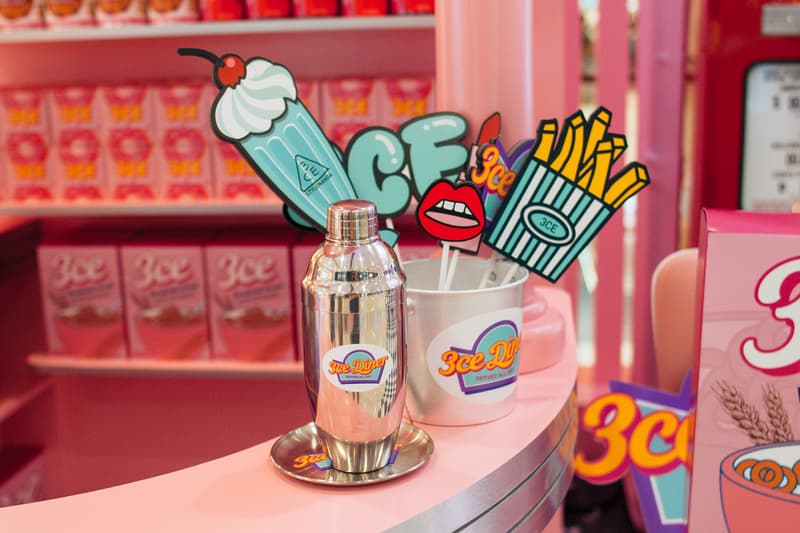 4 of 25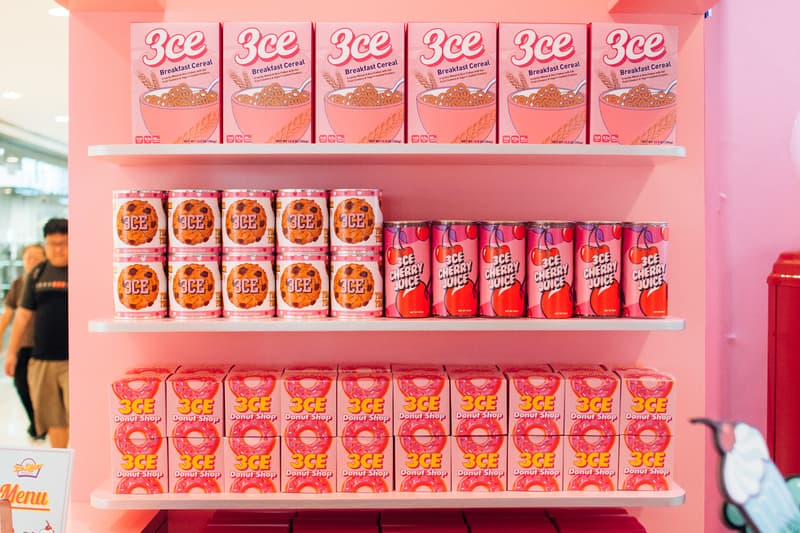 5 of 25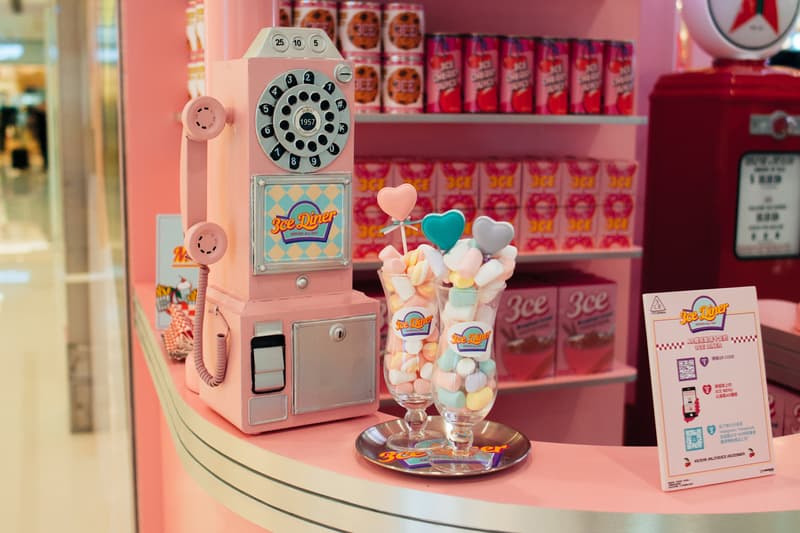 6 of 25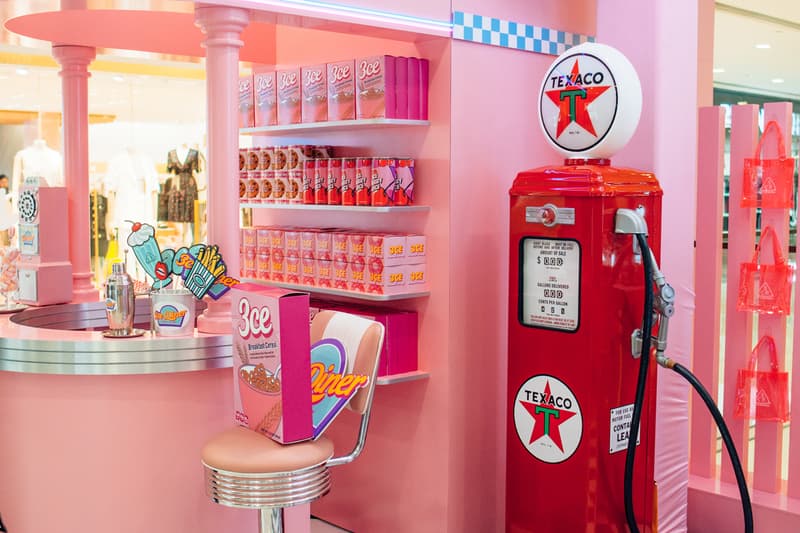 7 of 25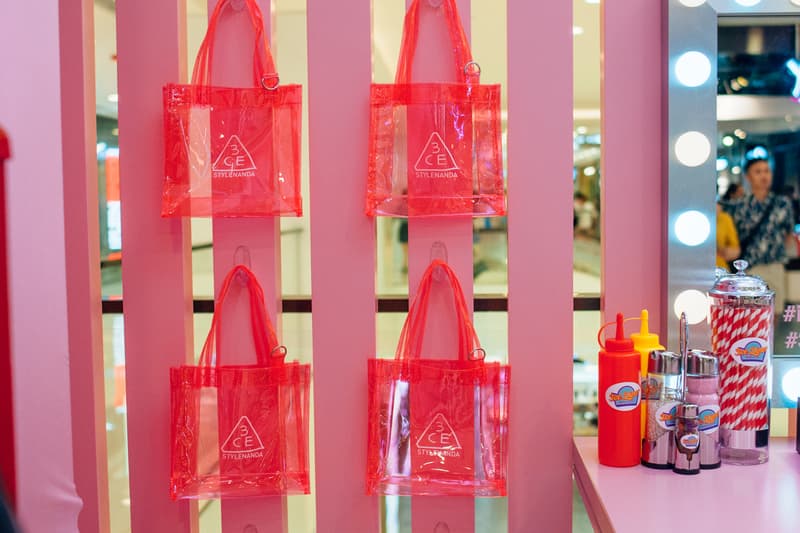 8 of 25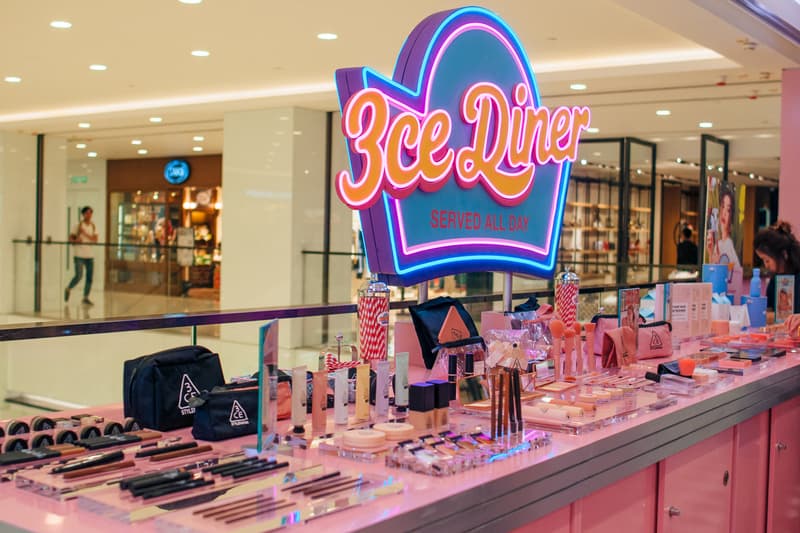 9 of 25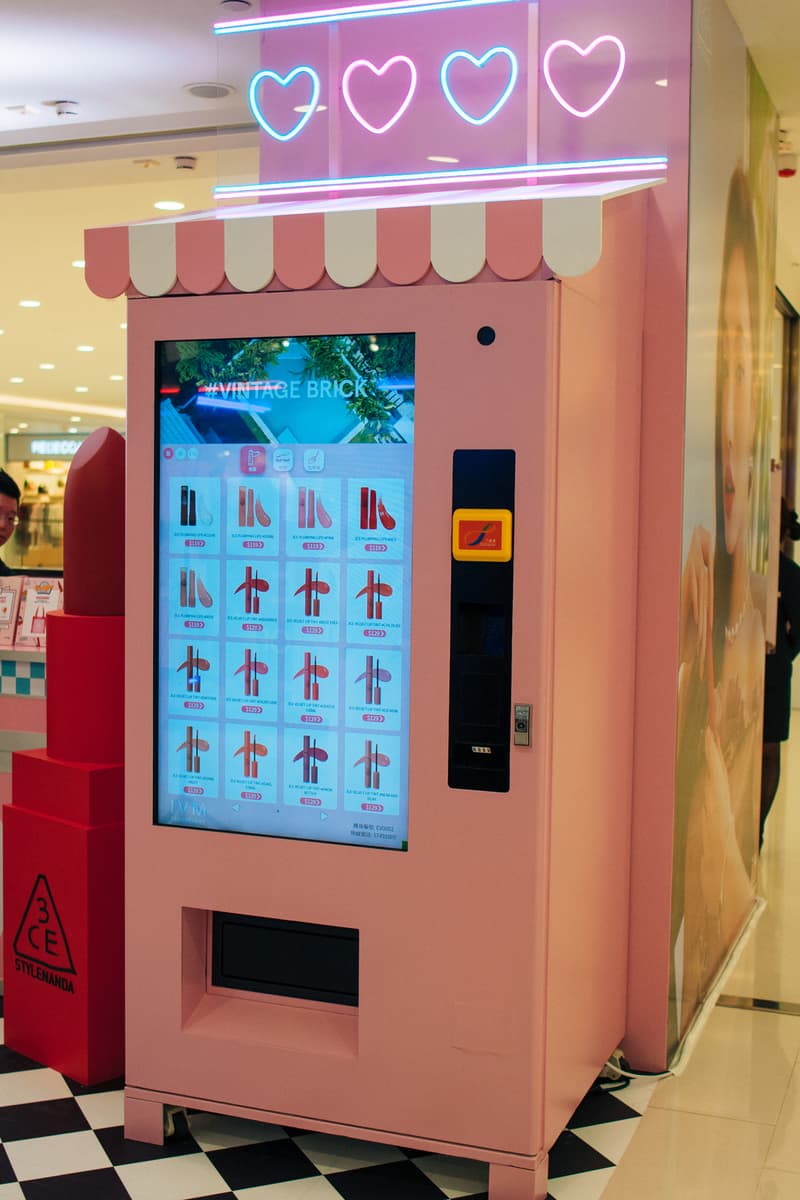 10 of 25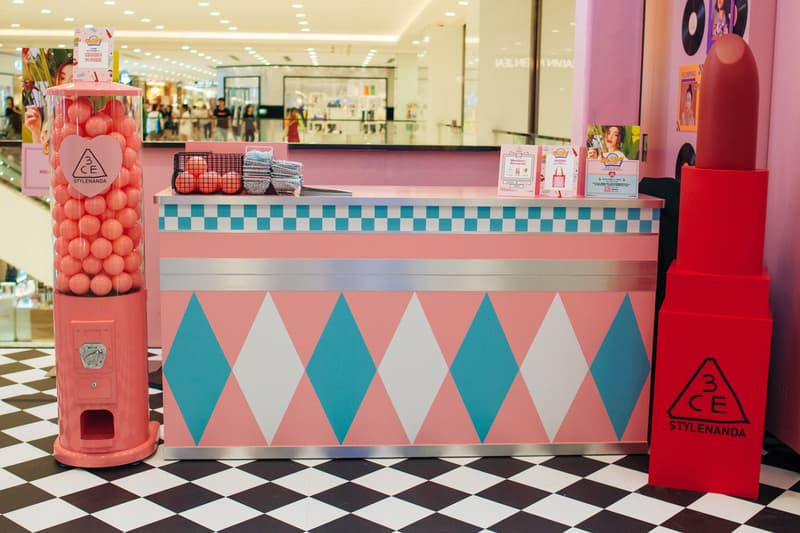 11 of 25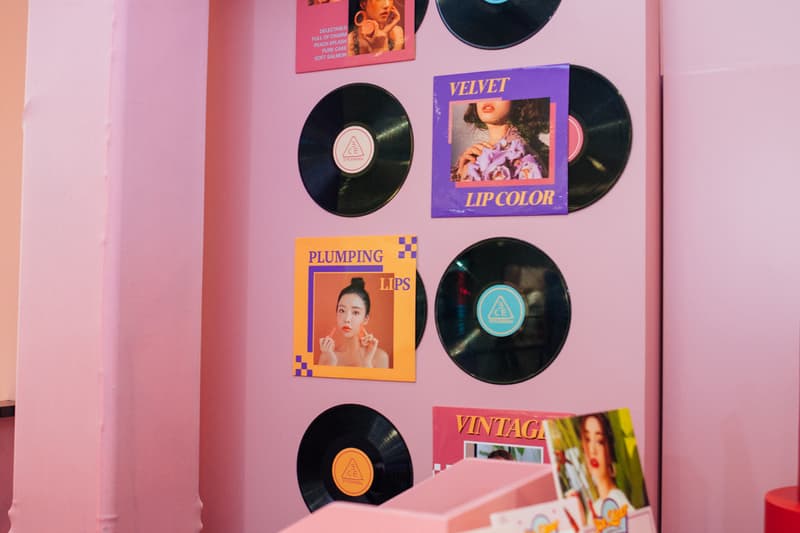 12 of 25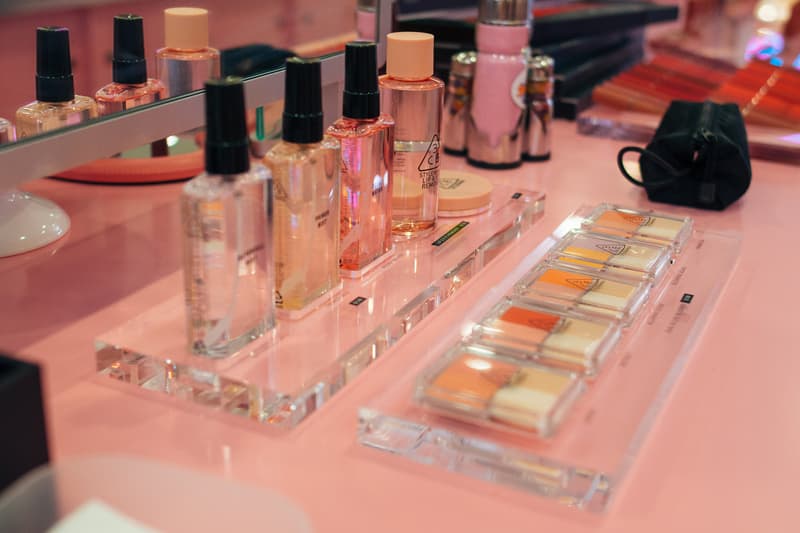 13 of 25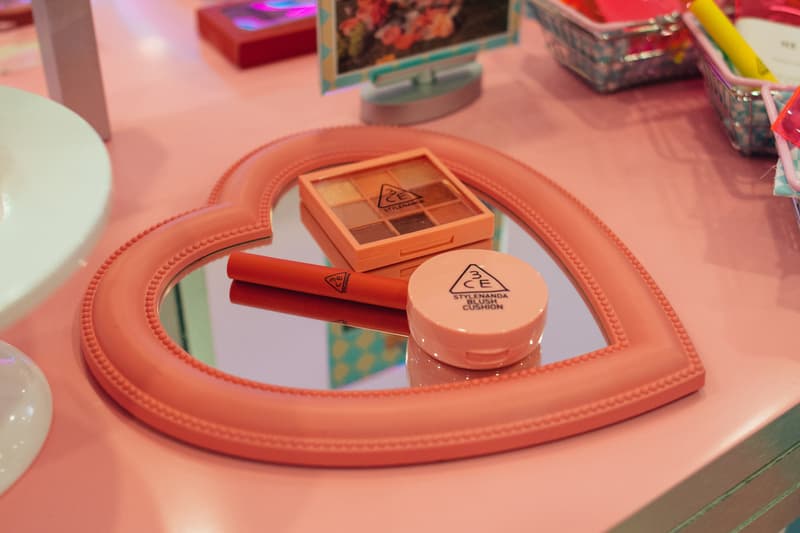 14 of 25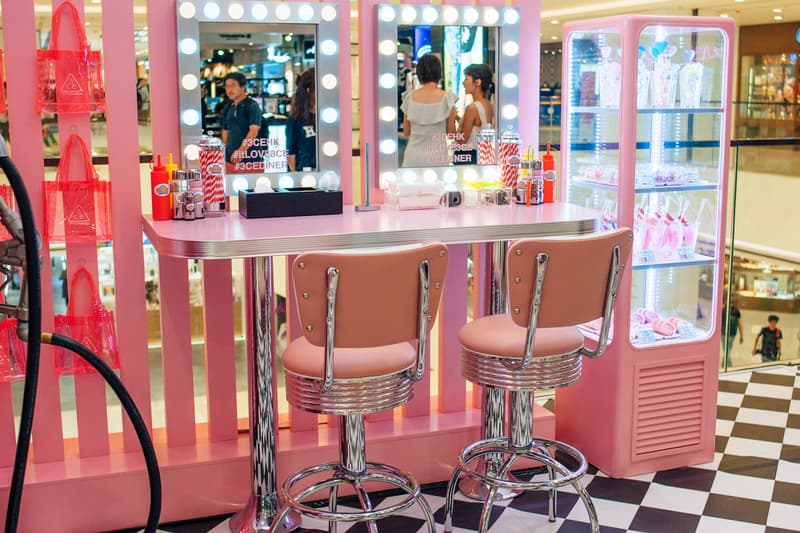 15 of 25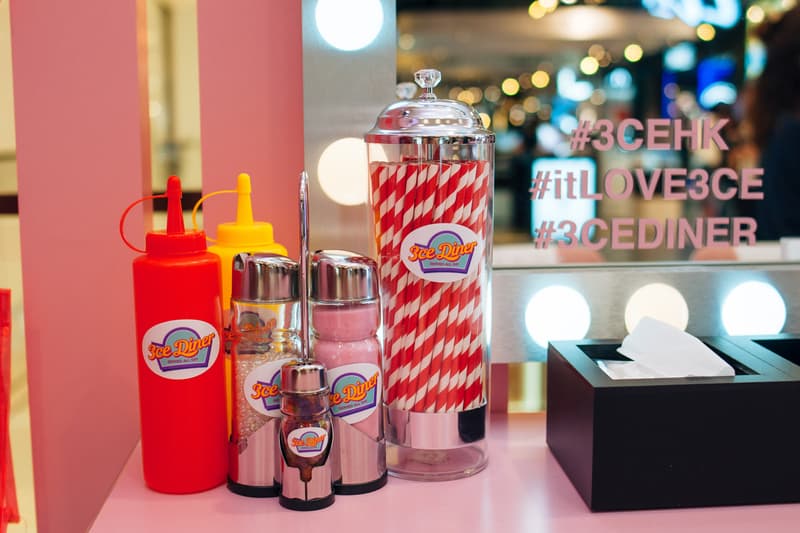 16 of 25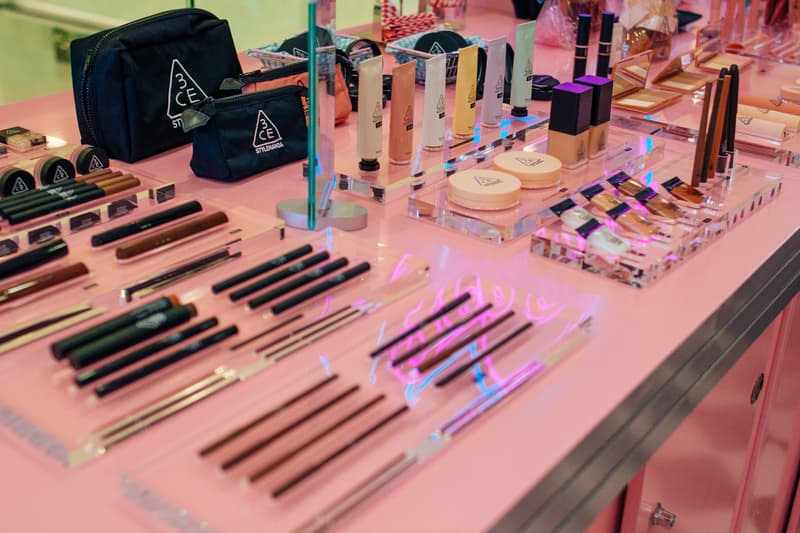 17 of 25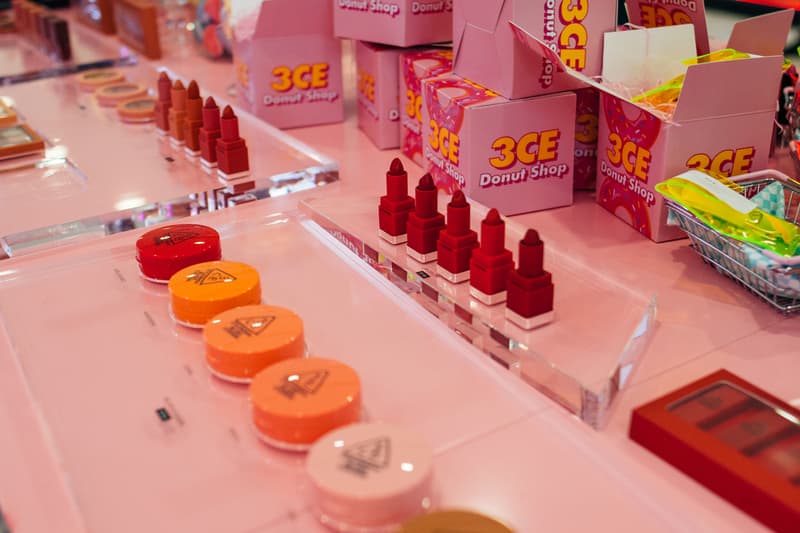 18 of 25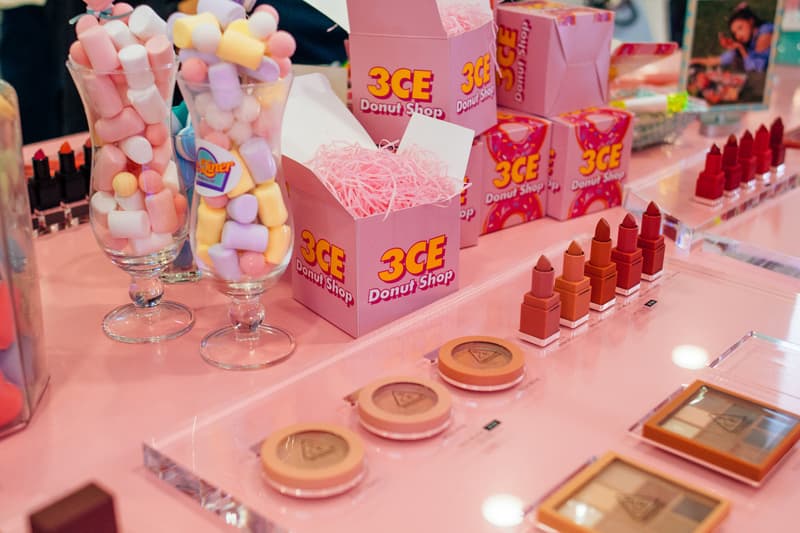 19 of 25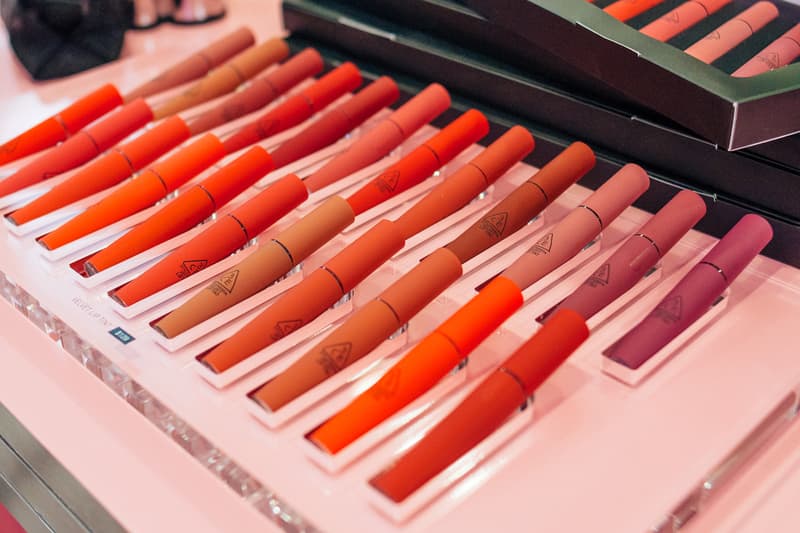 20 of 25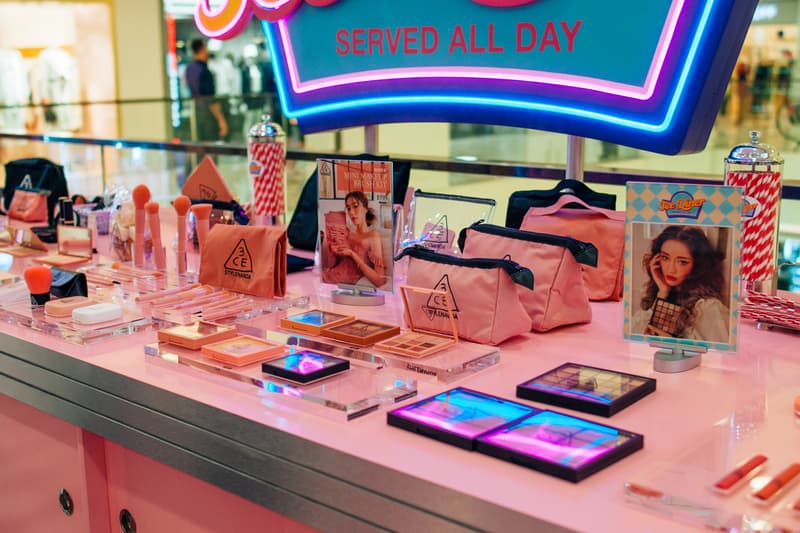 21 of 25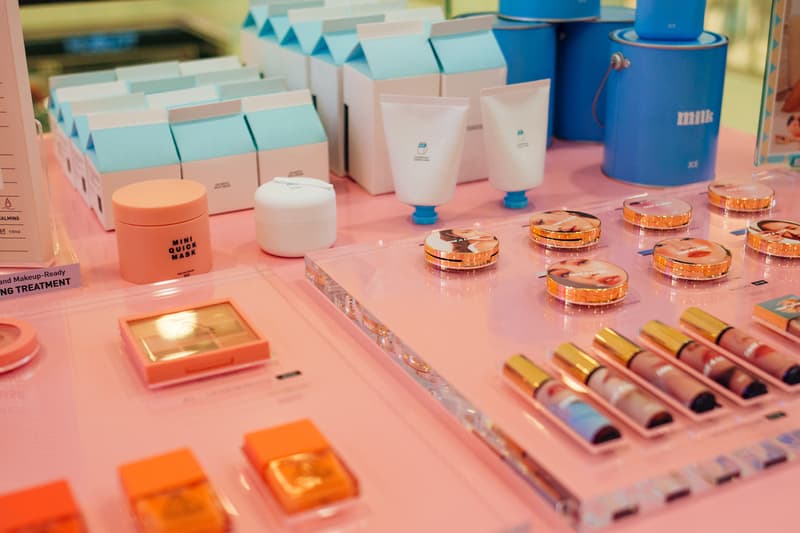 22 of 25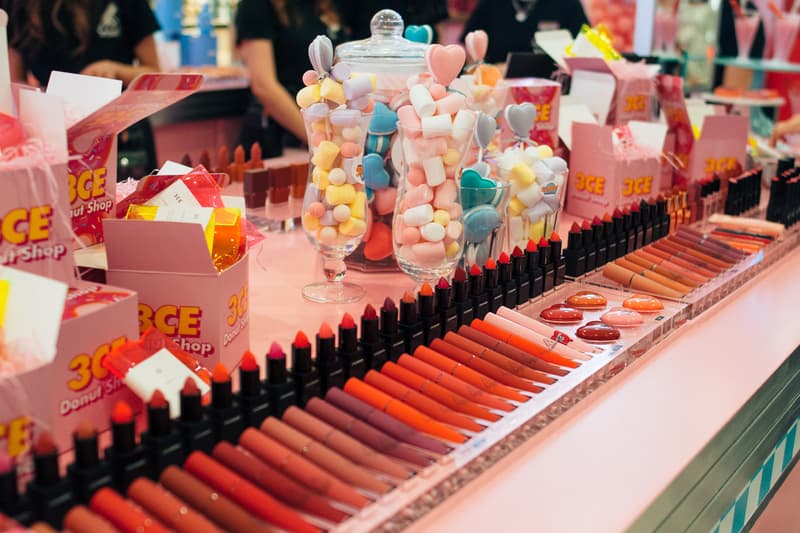 23 of 25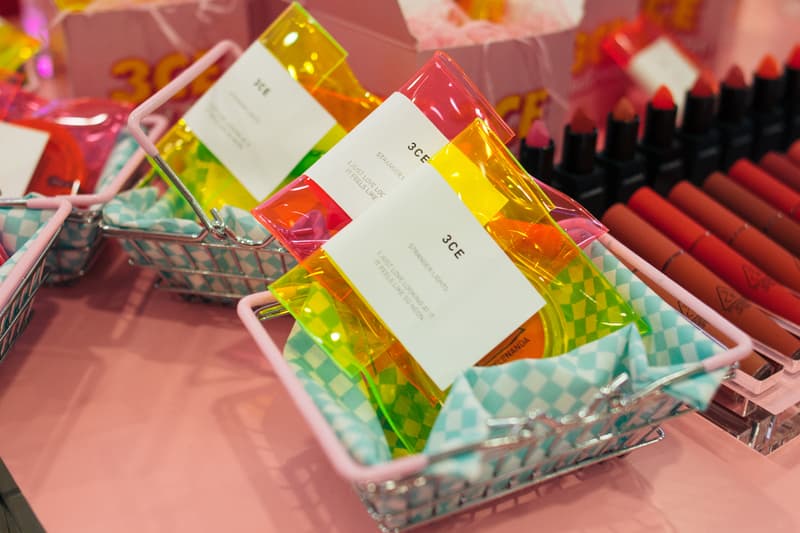 24 of 25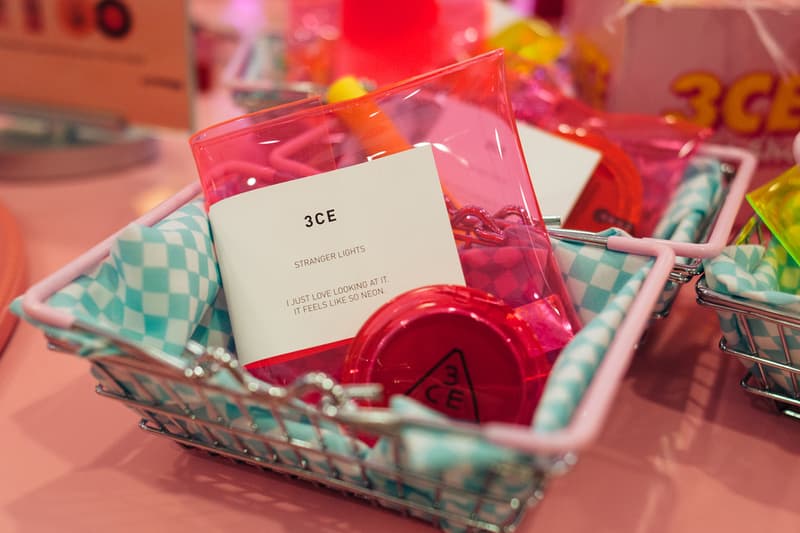 25 of 25
K-Beauty label 3CE has officially launched its first-ever "3CE Diner" pop-up in Hong Kong. The beauty-centric space features a vending machine and a photo-friendly area where makeup artists are stationed to help you test products or touch up your makeup. In an exclusive tour, we were able to get an up-close look at the pop-up.
At the retro-themed experience, exclusive items from the brand's upcoming "Neon" collection are available. Additionally, the location includes a vending machine that is packed with a few of 3CE's best-sellers including the Velvet Lip Tint, Plumping Lips, Eye Switch, Waterproof Mascara and "Mood For Blossom" Nail Lacquer. As you're visiting you'll be able to be a part of an interactive AR-photo game. Throughout the space which is designed mostly in pink you'll come across stations featuring more makeup samples and pink PVC handbags. Lastly, with each purchase, you'll receive a ticket to potentially win a pink cellphone grip.
The "3CE Diner" pop-up is taking place at LCX in Hong Kong running from June 10 through June 30.
LCX
Level 3, Ocean Terminal,
Harbour City, Tsim Sha Tsui
Hong Kong
Hours: 10 a.m. – 10 p.m.