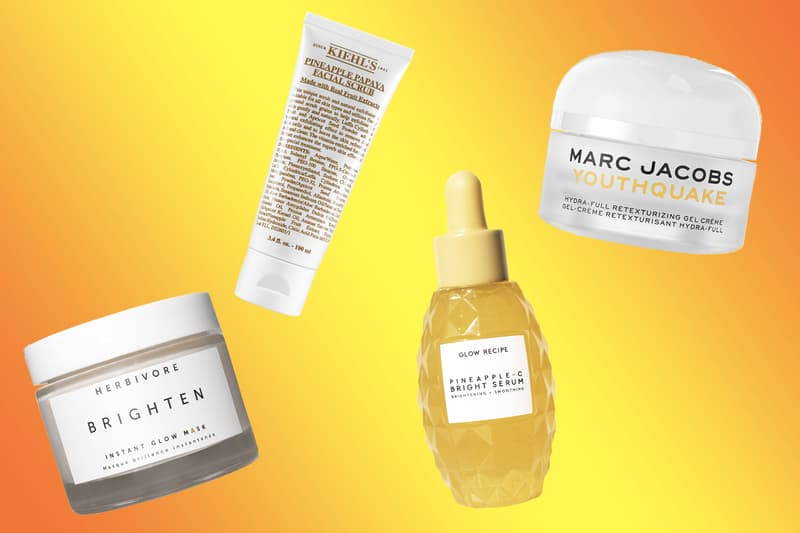 Beauty
Pineapple Is the Latest Buzzword in Beauty – Here Are 4 Products to Try Now
Your new skincare grails await you.
Pineapple Is the Latest Buzzword in Beauty – Here Are 4 Products to Try Now
Your new skincare grails await you.
Beauty has always had moments where one particular ingredient seems to have become a phenomenon overnight and the latest key component seems to be pineapple. The tropical fruit has been popping up in cosmetics products even more over the past year, with analysts detailing that Google searches for "pineapple serum" are at an all-time high and retailers reporting an increased interest in pineapple-based skincare at the same time.
The fruit itself is rich in both Vitamins C and E and antioxidants, which is why it can be commonly used in beauty product when you're looking to brighten your skin and prevent pollution damage. We rounded up some of our favorite pineapple-based beauty products from brands like Herbivore and Marc Jacobs Beauty so you can get ahead of the trend and start reaping the benefits earlier. Scroll through the gallery below to get your fix and in related news, check out the 5 products from The Ordinary you have to try for healthy-looking skin.