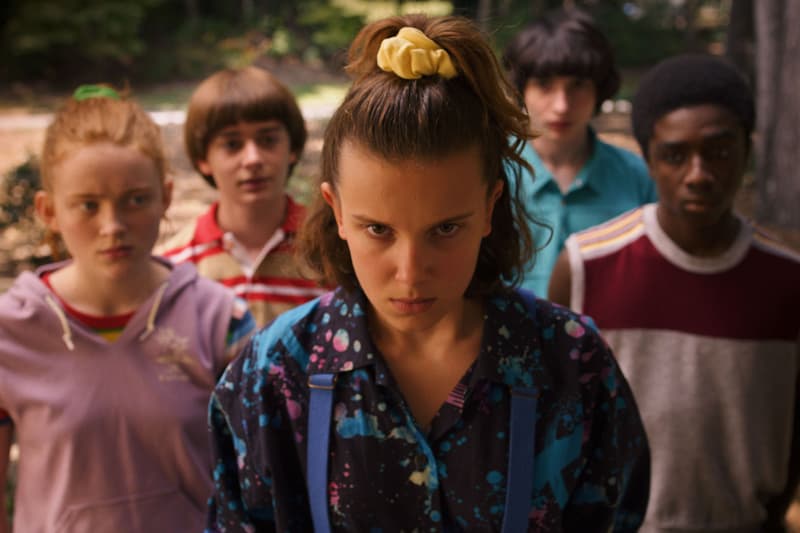 'Stranger Things' is Taking Over Coney Island NYC for an '80s-Themed Park
Experience the Upside Down.
Grab your Eggos and Stranger Things gear for next weekend. With pop-up locations inspired by the show opening in cities like Seoul and London, Netflix will next be transforming Deno's Wonder Wheel Amusement Park in Coney Island, New York into a 1985 Hawkins-inspired world.
At the park, launched to celebrate the release of the show's third season, visitors can enjoy treats from Hawkins' Scoops Ahoy ice cream shop, as well as attractions rides such as Deno's Wonder Wheel, Tilt-A-Whirl, bumper cars and carousel which will all be "Stranger-fied," including elements from the Netflix show. Themed prizes will also be found throughout the park. A special Hawkins Fourth of July Spectacular Firework Show is scheduled at 9:30 p.m. on July 5.
Remember, Stranger Things 3 arrives on Netflix next week on July 4, and while you're here, here is a list of the best Stranger Things merch you can shop now.
Stranger Things Takeover at Coney Island
Deno's Wonder Wheel Amusement Park
3059 W 12th St, Brooklyn
NY 11224
Hours: 11 a.m. – 6 p.m., July 5 to 7
Share this article