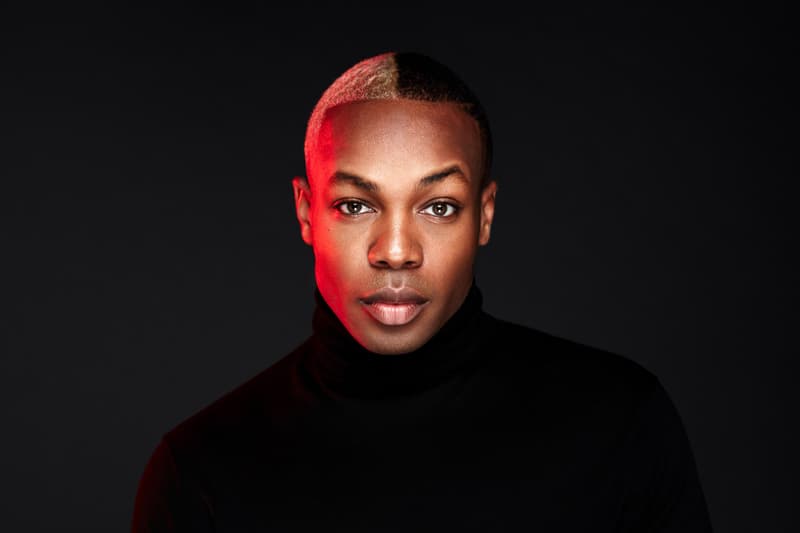 Music
Todrick Hall Is the Trailblazer Paving the Way for Young LGBTQ+ Creatives
We speak to the actor, musician, dancer and all-around superstar.
Todrick Hall Is the Trailblazer Paving the Way for Young LGBTQ+ Creatives
We speak to the actor, musician, dancer and all-around superstar.
If you've been on the internet, you've without a doubt come across Todrick Hall. 10 years ago he competed on American Idol, and has since built up an impressive resumé including as the resident choreographer on reality show RuPaul's Drag Race, acting in Broadway musicals Kinky Boots and Chicago, and most recently co-executive producing Taylor Swift's viral music video for her single "You Need To Calm Down."
Since entering the scene Todrick has gained more than three million subscribers on YouTube, as well as nearly one and a half million on Instagram – but he isn't slowing down anytime soon. His album Haus Party was just released at the end of May, and now the star is about to embark on his upcoming World Tour. In addition, Hall will be performing all throughout June, celebrating Pride month across the U.S. by doing shows all over the country.
In our exclusive interview, Todrick tells us about his experiences as a queer black male in the creative industry, how American Idol changed him forever as well as what it was like working with Taylor Swift on her latest music video. Take a look at our interview below, and for more from Todrick, follow his Instagram here.
First of all, we just want to congratulate you on being a part of Taylor Swift's new video "You need to Calm Down." What was it like working with Taylor both behind the scenes as well as on camera?
It is sometimes surreal to me that her and I have become such great friends, not only because she is one of the biggest superstars in the world, but because she's genuinely such a good person that goes out of her way all the time. It has really exceeded my wildest expectations of what a friendship can really be and she helps me be a better person. It was so awesome to have someone at her level really respect what I do and what I have to say, as well as my creative input – even down to fabric details and accessories. It's awesome to have somebody like that respect what you do.
I'm from such a small town and would have never thought in a million years that I'd meet her at a meet and greet, let alone be in her living room brainstorming ideas about who to put in a video, what they should wear, and more. I would do it for free because I love her music and I've been a fan for a long time, but the fact that she gave me the executive producer credit and put me at the front of the video with her is just a true testament to how humble she is and I'm really just so grateful to have been a part of it.
Did you expect it to blow up the way it did?
I did expect it to blow up. I think sometimes I'm so close to the situation that I don't realise how massive and phenomenal everything she does is. Her brand is so gigantic and that's also the reason I wanted to be involved, because I wanted it to feel authentic. As a gay black man I felt like it really represented the queer community well. Was every single sexual orientation represented? Probably not, but there were a lot of people from all walks of life and they're all people I love and respect so it was really cool.
Living in LA oftentimes you feel like you're working and people are looking at the clock until they get to leave, but on this set people were like 'I'm just going to stay and watch the next scene.' People were getting there early so that they could hang out, and it just felt like a party. It felt like so much fun and you have moments as an entertainer, because sometimes things can be daunting like interviews and red carpets to meet-and-greets, and you have moments every now and then that remind you of why you started dancing, why you started singing and why you wanted to get on stage and perform – that was one of those moments. It was just so undeniably fun and we didn't want the days to end.
You just revealed that you'll be starring in Waitress on Broadway with Colleen Ballinger. What does that feel like?
I'm such a theatre nerd at heart and I love the fact that first of all, this is one of my favourite musicals. I've seen it a million times, it's such well written show. I think Sarah Bareilles is such a genius writer and I'm such a huge fan of hers, so to be able to sing her music is just a life goal. Like I said, I'm a theatre nerd at heart and being on Broadway has always been my passion.
After the announcement I saw some comments that were saying things like 'I love Todrick, but this is an odd choice of casting and I'm very curious to see how this works out,' and at this point in my career, I love a challenge. I love the fact that there are people who doubt me because that's the only ammunition I need to be successful and do everything in my power to blow people away with every project I attach myself to. I'm really excited to show people a different side of me as an actor.
What is the biggest difference and challenge between acting in a musical versus on film and video?
The biggest challenge about doing things live is that you only get one chance to do it and to get it together, whereas a video you can edit it, tune it and package it until it is perfect for the audience. One thing that I love about Broadway, which is also intimidating, is that you can have eight shows a week and be great for six of those shows, but have two shows that aren't as good. The thousands of people that watch those two shows will walk away with a completely different experience than those before. It really challenges you, and I love the athleticism and determination that it takes to perform. Like sleeping with a humidifier, drinking water, resting in order to make sure you'll nail each performance. For some reason that gives me such an adrenaline rush and I love it because it is like going to boot camp but for theatre.
With a music video I like that you can shoot it once and it is solidified in history, you can just watch and experience it over and over again. My senses go back when I watch a video and I can remember exactly what was going on that day, what I ate, when I fell asleep under a table and things like that, so when I watch those videos it just excites me so much. I'm immediately transported back to those days. That's why the Taylor swift video will remain one of my favourites because I still get butterflies thinking about it, its almost like I'm going on a first date – but with Taylor swift.
It's crazy but it has been almost 10 years since you were on American Idol. Looking back, did you ever imagine where you'd be now back then? What has your journey been like?
It has been a complete 180. It is a completely different world and I feel like I am in 'Stranger Things' in the upside down. When I moved to Los Angeles I had to make a very conscious decision because producers behind the scenes kept saying things like "make sure you appeal to middle America" over and over again. Being an openly gay black man was not a thing you'd say on national television in 2010. I remember having a boyfriend that I loved so much and I didn't let him in. It still breaks my heart that I didn't let him come and stand outside the door when I got my golden ticket, because if you look back at the tapes I had a girl standing there just in case people thought "oh that could be his girlfriend." I was in a point in my life where I had to shield myself from who I actually was in order to be successful.
I've made a vow to at least be myself and do everything in my power to trail-blaze a path that young people of color and young queer people would be able to follow.
After American Idol didn't work out I remember being depressed, not because I didn't win and had this moment of fireworks and confetti like any contestant on these reality shows dream about, but I was more upset that I didn't compete as myself. I was someone else and I was inauthentic. I wasn't behaving, acting or speaking like I normally would. It was the most hurtful thing for me to get kicked off the show feeling I hadn't been myself rather than just getting kicked off. I made a vow to myself and I came to the point where I had to decide that I never wanted to do that again, even if it meant I'd be slightly less successful. I've made a vow to at least be myself and do everything in my power to trail-blaze a path that young people of color and young queer people would be able to follow. Maybe I'd be able to kick some rocks and shield them from some of the things I've had to experience in my life.
I look at all the little kids that are at my events with their straight parents holding a pride flag and watching me perform, and it makes me so hopeful for the future where my kids and grandkids will live in a world where they don't have to experience the bad parts. It let's you know that the things you've been doing haven't been in vain.
What are some challenges you've faced along the way?
Trying to prove to people that you can do everything you want to do and that you don't need permission to do them – that's been one of my challenges. Also having people take me seriously, because sometimes I'm a "social media influencer" on paper and I think that while that has its own ring, people might not always want to cast you as lead roles in movies and music. I feel like I've been proving to people one month at a time that you can be a relevant force in the industry and do all kinds of different things, whilst still coming from an unconventional background.
You've partnered with Bubly this year for Pride. How did the collaboration come about? Why is the collaboration important to you?
Bubly reached out to me this year and said that they were doing this project for summer and would love for me to be the face of it. I got so excited because I feel like Bubly is completely on brand for me, I love that it is so colourful! I'm also a huge sparkling water lover from the beginning, so it's dope that they're creating this. If Bubly was on Tinder I would've swiped right, you know what I mean? It's that kind of situation.
How will you be celebrating Pride Month this June?
I'm honestly working so much. I'm doing 14 different prides this month so I feel like I am celebrating pride by going on a separate tour. It's been cool to see all the different cities celebrate in their own way, and seeing everyone coming out and showing support. I really haven't seen it this much involvement before and that makes me happy. It's never been as big as it is this year, and I am glad to be alive during a time where people's hearts and minds can be changed.
You just put out your EP Haus Party, what has the response been like? What was your experience like putting it together?
For the past two years I've put out visual albums that are exhausting to produce and exhausting to create, it's been a difficult process. I decided to write an entire album for pride month and I put it out for the queer community, but I also made songs that dance schools, cheerleading squads and more could use. I wrote these songs because I really love them but I was terrified to put them out, so I'm excited about the feedback that I've gotten and it's been an exciting journey.
You're going on tour this fall. What does your preparation look like?
I'm not really preparing for it yet because I'm taking in everything that has been going on, I've barely even started thinking about the tour. I've been thinking about the sets and costumes, but I still have more songs to write – I'm working on two other albums that I want to release before the tour starts. I'm in a creative stage rather than in a planning stage at the moment. Tickets to the shows are selling really quick, so I'm having a really good time already. I'm going to challenge myself more than ever and dance more than I ever have in the past, and it is going to be epic.
As a creative in the LGBTQ+ community, what is some advice you have to young creatives out there? What is something you've learned that helped you grow?
The hardest thing to do is to be yourself and not compare yourself to other people. People keep saying your whole life to "Be yourself," but you don't really think about what it really means. Every year I peel off another layer and I'm excited about the idea of growing as a human being, feeling that more and more people can connect with me. I think that's what you have to do. Be a creator and be yourself, because there are a lot of people out there that can be like someone else, sing like someone else, etc. But there aren't a lot of people that can do what you do, and do what makes you unique. You should be proud of the things that make you, so don't apologise for anything you want to do to your hair, the clothes you want to wear and the things you want to say – go out and do it and let the world deal with it.
"Don't apologise for anything you want to do to your hair, the clothes you want to wear and the things you want to say – go out and do it and let the world deal with it"
Make sure you also surround yourself with people that make you want to be a good person. I'm actually going to write that down as a quote from myself because I think it is so important to be around people that remind you to stay humble. It's easy to be around people that will laugh at your Regina George-esque jokes, but it's not easy to find friends who love you enough to always tell you the truth about the decisions you make. They're the ones that are right for you as friends and that's something I've learned a lot. It is something that has been difficult to learn, but the more I exercise this the more I feel like I'm growing towards becoming the person that my mom raised me to be.
Share this article