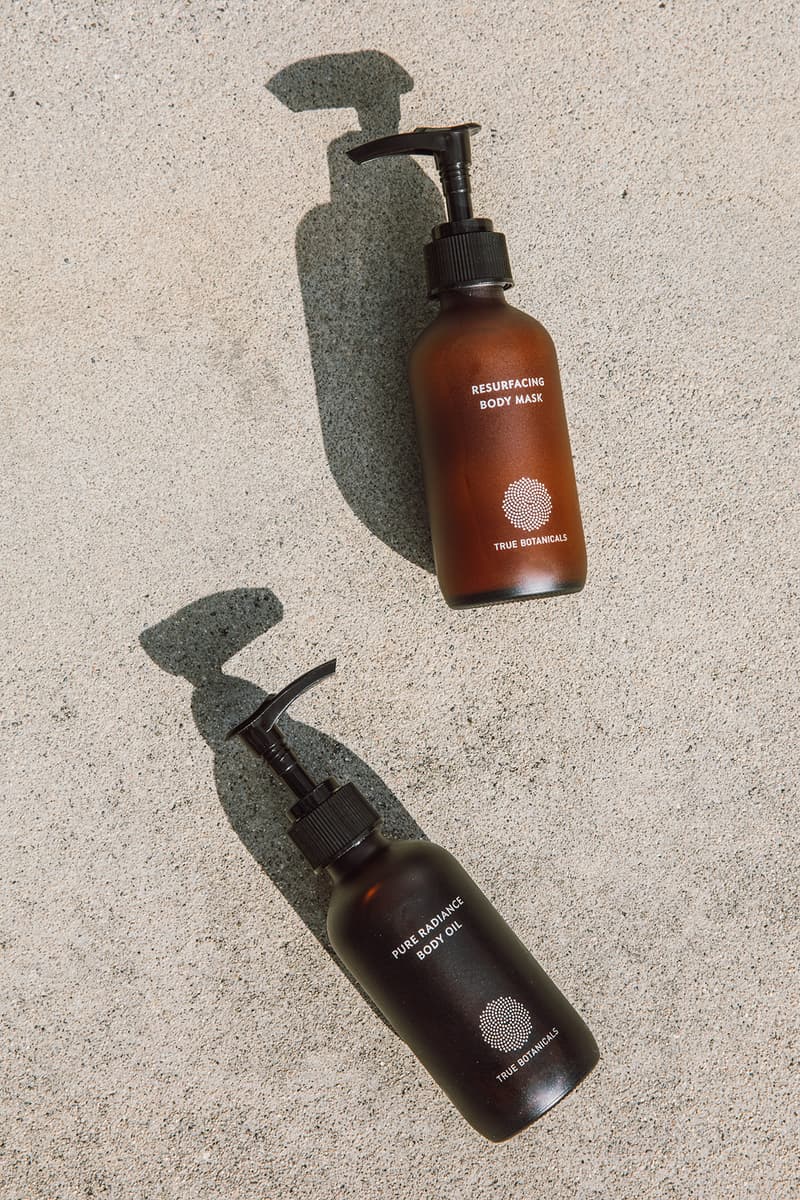 What Exactly Are Antioxidants and Their Skincare Benefits?
The founder of True Botanicals gives us a crash course in the skincare ingredients.
Beauty
What Exactly Are Antioxidants and Their Skincare Benefits?
The founder of True Botanicals gives us a crash course in the skincare ingredients.
With more frequent exposure to the sun and UV radiation than the rest of the year, it's especially important to show your skin some love during the summer season. Sunscreens are a must, but to give your skin extra protection, look to nourishing skincare ingredients like antioxidants. Known for its ability to calm skin and to reveal a more youthful appearance, antioxidants are be commonly found in a variety of beauty products ranging from face masks to body lotion — but what exactly are they and how do they work to benefit the skin?
We spoke to the founder of natural beauty brand True Botanicals, Hillary Peterson, to learn about why one should incorporate antioxidants into their skincare routine.
How would you explain antioxidants to someone in layman's terms? How do they work to enhance your skin?
Simply put, antioxidants help stop cell damage caused by harmful molecules. As the body's largest organ, skin plays a crucial role in protecting against oxidative stressors — which include UV radiation, pollution, and even emotional stress — that contribute to aging and disease. And although our bodies naturally produce antioxidants to counteract these stressors, as we age, our production dwindles, which is why antioxidants (like Vitamin C) are found in many skincare products. Because antioxidants counteract free radical damage from oxidation, this means that they neutralize — rather than destroy — these free radicals.
What are some of the major skincare benefits of antioxidants?
By helping to prevent and repair oxidative damage, they improve overall skin health — leaving skin clearer, smoother, and brighter. On the prevention front, research indicates that topical antioxidants strengthen each other and SPF to counter free radical damage. In terms of repair, studies show that they can help clear breakouts, smooth lines and wrinkles, and reduce the hyperpigmentation that results from free radical damage.
The only problem: antioxidants can lose stability and potency in water-based formulas, which makes them less effective. That's why I developed powder-based boosters, so that the antioxidants are at their maximum potency when you apply them to skin (you just mix the powder with your preferred serum).
Why is it especially important to incorporate antioxidants in one's skincare routine during the summer months?
We are in the sun more than ever during the summer months, when the UV index is highest. This means increased, and more powerful exposure to UV radiation — a known oxidative skin stressor.
Apart from skincare for the face, does True Botanicals have any body care product that's also rich in antioxidants?
Antioxidants are paramount for healthy skin all over, so you'll find them in our Pure Radiance Body Oil, Nourishing Wash and Nourishing Lotion — even our Body Mask.
Do you have any skincare tips for women who tend to travel a lot?
I'm on the road two weeks out of every month, so I have my travel essentials ready to go. I love bringing our essential oil blends with me, particularly Stress Relief and Immune Boost. I'll arrive at the airport with Stress Relief already on to help me get through the madness of security lines and then once I board the plane, I put Immune Boost on my wrists, chest, and behind my ears. I breathe in its protective aroma for the whole flight.
Because the air on planes is incredibly dehydrating — drier than the Sahara — I make sure to hydrate however I can. For skin, that means I slather on our Moisture Lock Overnight Mask (which I've come to call my Moisture Lock Overflight mask), and spritz our Calm Nutrient Mist throughout the flight for extra hydration. The mask is made with intensely nourishing squalane and varying molecular weights of hyaluronic acid to deliver and trap moisture. This routine allows me to get wherever I'm going with skin that looks as refreshed and radiant as possible.