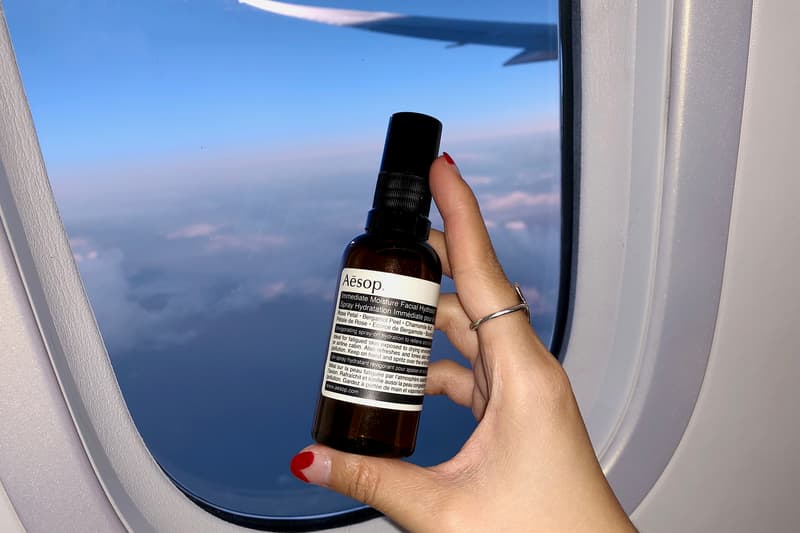 Beauty
7 Travel-Sized Skincare Products to Pack for Your Next Long-Haul Flight
Here's everything you need to combat dry plane air.
7 Travel-Sized Skincare Products to Pack for Your Next Long-Haul Flight
Here's everything you need to combat dry plane air.
As much as I'm enthusiastic about traveling, I'm always mildly anxious about my skin before boarding on a plane, especially if it's a long-haul flight. Dry cabin air is something that troubles many, even top models need to take preventive skincare measures (like using a generous amount of SK-II's rejuvenating Facial Treatment Essence) to avoid the ordeal of drying out their skin at 35,000 feet.
The key to fight against in-flight dryness is to moisturize and re-moisturize your skin like nobody is watching. Don't be shy and create your own makeshift spa by the window seat, taking in every source of hydration possible from the serum, face mist, facial cream, lip balm and sheet mask of your choice. Your masked visage may startle some of your neighboring passengers, but that 30-minute, skin-plumping treatment is going to be so worth it. While masking, you could even kill some time by taking a few @gelcream-inspired shots for your Instagram – it's a form of secret entertainment that only beauty lovers have the privilege to enjoy.
If you're wondering what you should pack for your next trip, we've put together a handy list of travel-sized skincare essentials that are deeply hydrating and also TSA-approved. One last but important tip: do remember to clean your hands with a hand sanitizer or wet wipes before applying any product onto your face. It's a step that definitely can't be skipped, no matter how jet-lagged you are.
Scroll through below to check out our picks from Aesop, Dior, Chanel Beauty and more. While you're here, watch this tutorial by Irene Kim to learn how to achieve glowy skin post-flight with a few simple steps.
---
Share this article