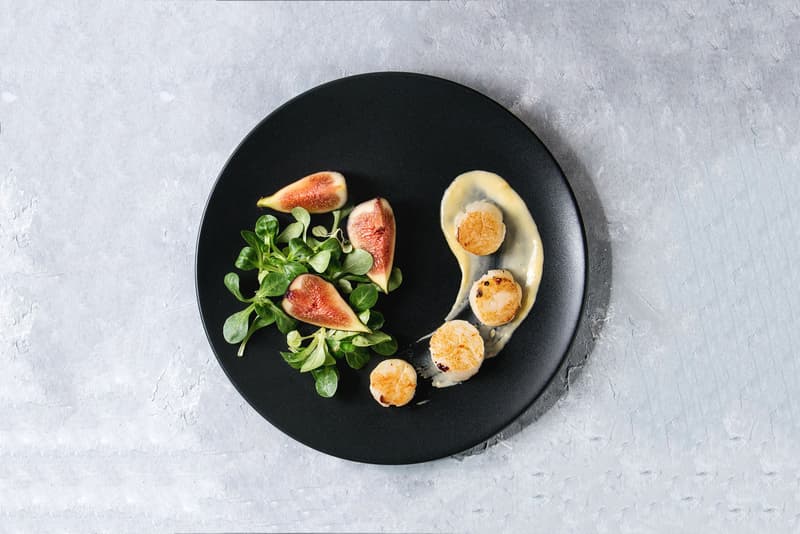 Food
Here Are the World's 50 Best Restaurants of 2019
Make plans for where your next dining splurge will be.
Here Are the World's 50 Best Restaurants of 2019
Make plans for where your next dining splurge will be.
Recently the world's best food connaisseurs, chefs and figureheads gathered in Singapore, to honor 2019's 50 best restaurants. Considering the restaurant industry is notoriously difficult to succeed in, the list represents the creme de la creme. Ranked from No.1 to No.50, the list travels from New York all the way to Shanghai.
At the top of the list is France's Mirazure, known for being inspired by the ocean, mountains and Menton's citrus fruits. Some of their best dishes include a salt-crusted beetroot and smoked eel. Noma, a New-Nordic restaurant and regular list-topper that specializes in three specific menus per-year, comes in second. Visitors are treated to ever-changing tastes completely left to the discretion of the restaurant. Third on the list is Spain's unpretentious Asador Etxebarri, which also doubles as a local village pub. The cookery serves cuisine that aims to showcase and enhance each singular ingredient's core flavors, through precise cooking versus unnecessary embellishment.
The list also included individual awards like "The World's Best Female Chef," "The Chefs' Choice Award 2019" and "The Sustainable Award 2019." It is also important to note that this year's entries are incredibly diverse, boasting a better gender balance and global representation. Within a rapidly diversifying international community, it's wonderful that even in an industry where we often forget about the individuals behind the scenes cooking, that values around diversity and inclusion are being celebrated and upheld.
To view each individual award and more detailed descriptions of the nominees, visit theworlds50best.com.
Scroll below for the top restaurants list, including where each is located.
2019 World's 50 Best Restaurants List
1. Mirazur (Menton, France)
2. Noma (Copenhagen, Denmark)
3. Asador Etxebarri (Atxondo, Spain)
4. Gaggan (Bangkok, Thailand)
5. Geranium (Copenhagen, Denmark)
6. Central (Lima, Peru)
7. Mugaritz (San Sebastian, Spain)
8. Arpège (Paris, France)
9. Disfrutar (Barcelona, Spain)
10. Maido (Lima, Peru)
11. Den (Tokyo, Japan)
12. Pujol (Mexico City, Mexico)
13. White Rabbit (Moscow, Russia)
14. Azurmendi (Larrabetzu, Spain)
15. Septime (Paris, France)
16. Alain Ducasse au Plaza Athénée (Paris, France)
17. Steirereck (Vienna, Austria)
18. Odette (Singapore)
19. Twins Garden (Moscow, Russia)
20. Tickets (Barcelona, Spain)
21. Frantzén (Stockholm, Sweden)
22. Narisawa (Tokyo, Japan)
23. Cosme (New York City, USA)
24. Quintonil (Mexico City, Mexico)
25. Alléno Paris au Pavillon Ledoyen (Paris, France)
26. Boragó (Santiago, Chile)
27. The Clove Club (London, United Kingdom)
28. Blue Hill at Stone Barns (Pocantico Hills, USA)
29. Piazza Duomo (Alba, Italy)
30. Elkano (Getaria, Spain)
31. Le Calandre (Rubano, Italy)
32. Nerua (Bilbao, Spain)
33. Lyle's (London, United Kingdom)
34. Don Julio (Buenos Aires, Argentina)
35. Atelier Crenn (San Francisco, USA)
36. Le Bernardin (New York City, USA)
37. Alinea (Chicago, USA)
38. Hiša Franko (Kobarid, Slovenia)
39. A Casa do Porco (São Paulo, Brazil)
40. Restaurant Tim Raue (Berlin, Germany)
41. The Chairman (Hong Kong)
42. Belcanto (Lisbon, Portugal)
43. Hof Van Cleve (Kruishoutem, Belgium)
44. Test Kitchen (Cape Town, South Africa)
45. Sühring (Bangkok, Thailand)
46. De Librije (Zwolle, Netherlands)
47. Benu (San Francisco, USA)
48. Ultraviolet by Paul Pairet (Shanghai, China)
49. Leo (Bogotá, Colombia)
50. Schloss Schauenstein (Fürstenau, Switzerland)
Share this article