1 of 7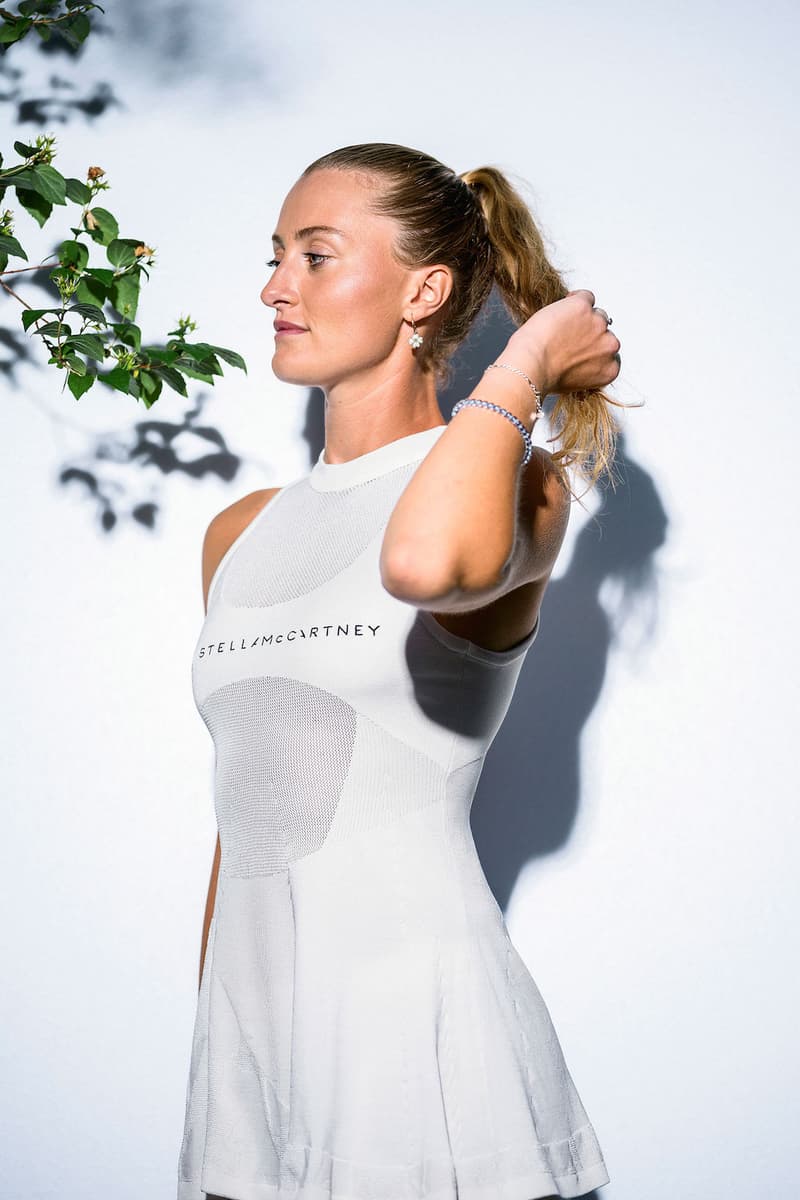 2 of 7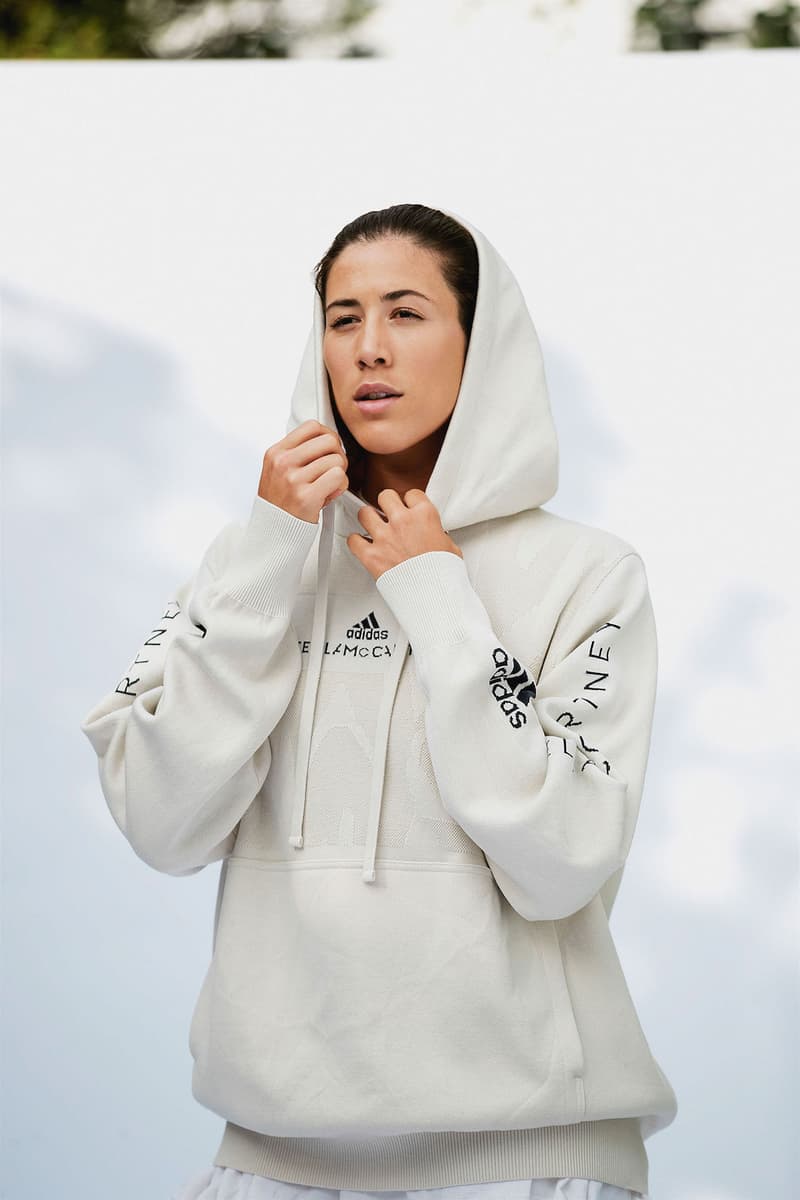 3 of 7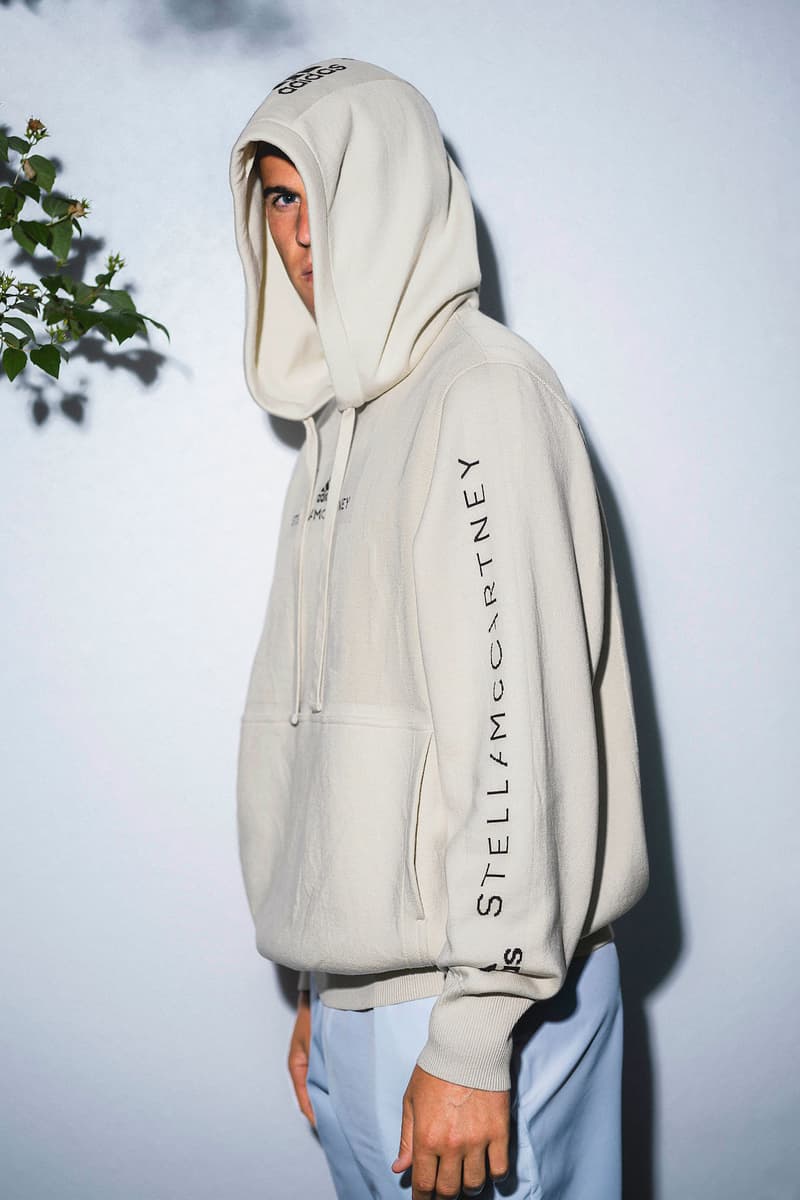 4 of 7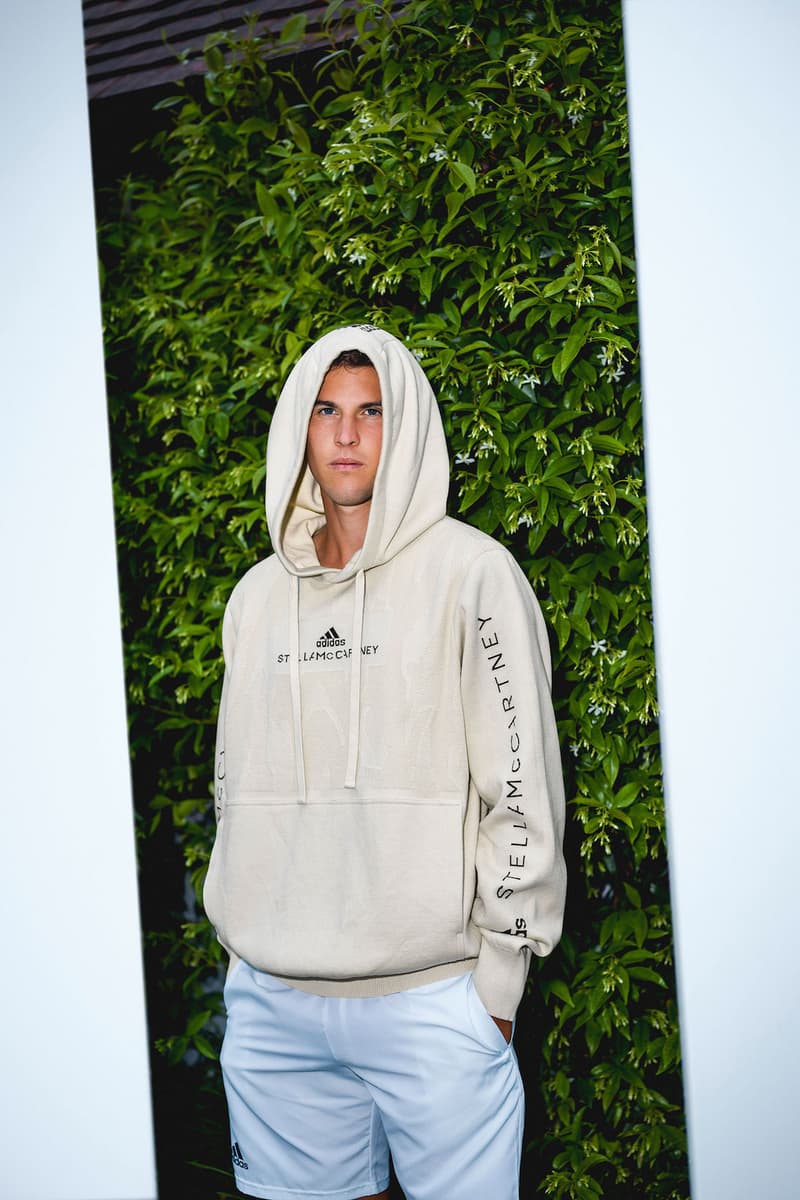 5 of 7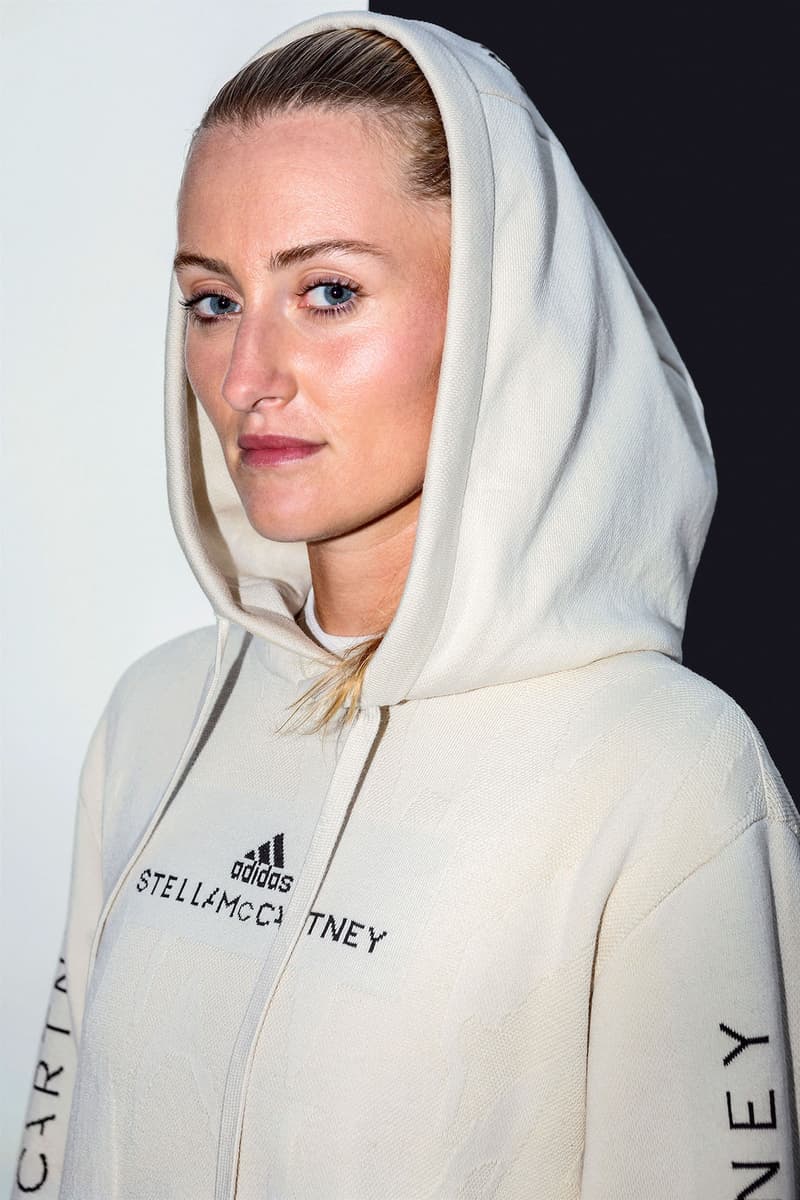 6 of 7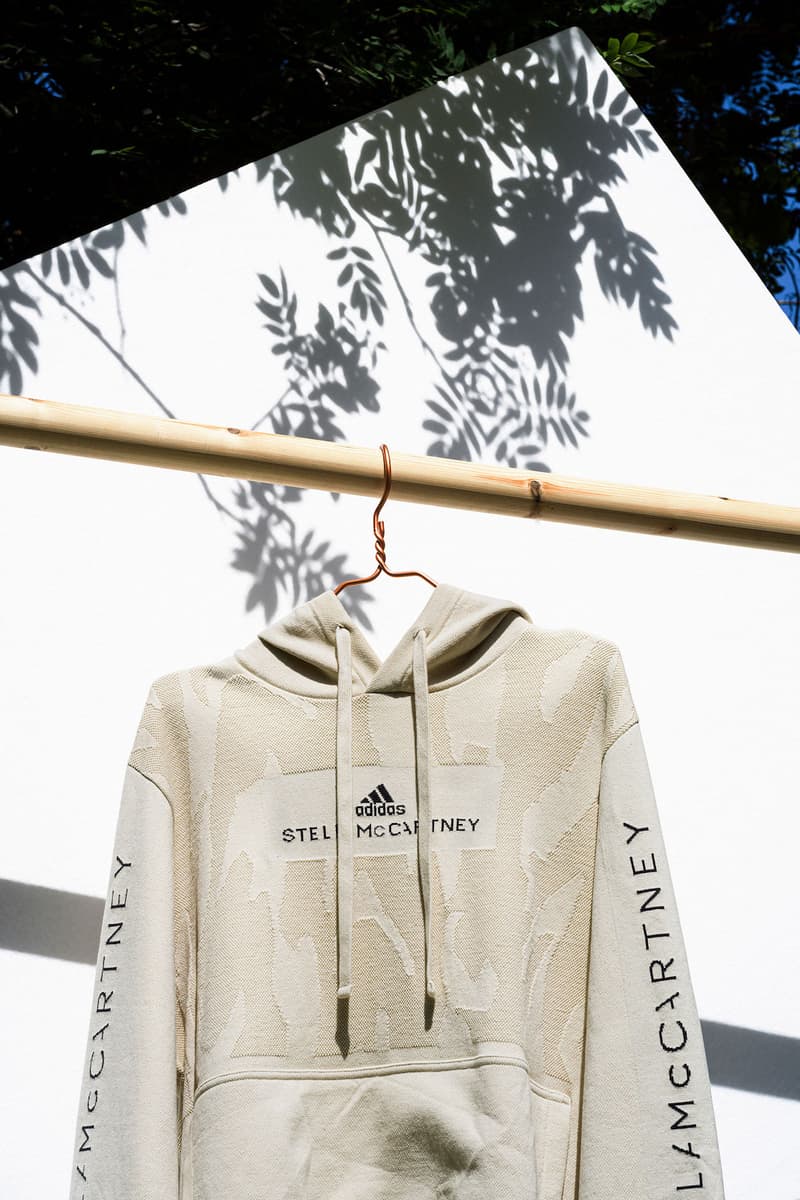 7 of 7
Fashion
Here's a Closer Look at adidas by Stella McCartney's Sustainable Performance Apparel Prototypes
Featuring a 100% recyclable hoodie and a tennis dress created with Microsilk™.
Here's a Closer Look at adidas by Stella McCartney's Sustainable Performance Apparel Prototypes
Featuring a 100% recyclable hoodie and a tennis dress created with Microsilk™.
adidas by Stella McCartney has introduced its two new apparel creations contributing to the solution of product waste in collaboration with Evrnu and Bolt Threads. Professional tennis players Garbiñe Muguruza and Kristina Mladenovic are seen sporting the 100-percent recyclable hoodie and an eco-friendly tennis dress created with Microsilk™ in the lookbook above.
The Infinite Hoodie is made from 60-percent NuCycl™ and 40-percent organic cotton sourced from landfills and can be reused multiple times to produce another high-performance product. The Biofabric Tennis Dress features cellulose blended yarn and Microsilk™, a protein-based material made with natural resources – like water, sugar, and yeast – and has the ability to fully biodegrade at the end of its life.
Other initiatives by adidas have been in the works to help improve the environmental problem. Since its launch four years ago, 'Made with Repurposed Plastic' has been helping reduce the dependency of single-use plastics and CO2 emissions associated with production. 'Made to be Remade' is adidas' next step into creating a circular loop where products won't end up on beaches or landfills anymore. Such raw materials will be reused and broken down to produce high-performance sportswear, as seen on FUTURECRAFT.LOOP. Last but not least, the 'Made to Biodegrade' initiative has been set to create a bionic loop where products have the capacity to completely biodegrade and return to the natural ecosystem.
Stay tuned as the two new products will be making its debut during the launch of the adidas by Stella McCartney Fall/Winter 2019 collection featuring innovative and sustainable fabrics.
In the meantime, check out adidas by Stella McCartney's new Summer 2019 lookbook.