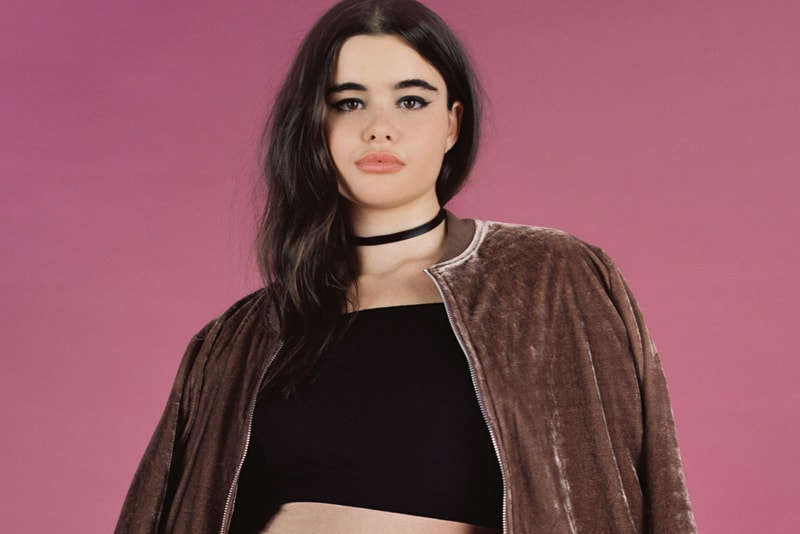 Film & TV
5 Things to Know About Barbie Ferreira, Kat From HBO's High School Show 'Euphoria'
The blooming actress is a breakout star in the popular scripted series.
5 Things to Know About Barbie Ferreira, Kat From HBO's High School Show 'Euphoria'
The blooming actress is a breakout star in the popular scripted series.
If you've been keeping up with all things pop culture, you've already binge-watched HBO's high school series Euphoria. While Zendaya and Hunter Schafer have been catching our attention, we also have another rising actress on our radar: Barbie Ferreira. In the first few episodes, Ferreira who plays the role Kat has been seen in a number of riveting, sex-positive scenes in addition to emotionally gripping scenes pointing to Kat's significance to the storyline. Her character captures our attention not just due to her daring personal style, but also because of the unique energy she brings to the show.
As the television series continues forward, we're sure you've been wondering how the actress made her way to the small screen. Keep scrolling to find out the top five things you should know about Barbie Ferreira.
1. She's a body-positive model.
In an interview with W from 2016, the Queen native notes that she launched her career thanks to Tumblr. She later shared in the feature that she received a message about an American Apparel casting that led to a gig. After landing this, she signed officially to Wilhelmina and has appeared on the covers of Nylon, Paper and Oyster to name a few. Her depth and realness have contributed to her massive following on her personal Instagram. Notably, back in 2016 she was named as one of TIME Magazine's 30 Most Influential Teens.
2. She worked with Sam Levinson, Euphoria's creator and writer to create her role Kat based on herself.
According to Collider, when she was auditioning for her current role, the descriptions were quite vague. This led to her and her castmates creating their characters from real-life experiences. In an interview she shared:
"I'd call Sam and talk for hours about my life experiences, and then have that incorporated into the script. It was the most collaborative work. One person can't understand everyone, but Sam understands so deeply that he listens and takes his talents and really brings a real authenticity from us to it because we're the ones who lived it."
3. The recent episode that took a deep dive into bullying and body shaming featured a moment pulled from her real life.
In an interview with The Hollywood Reporter, Ferreira expressed that she believes that "bullying because of weight happens in such small ways" and that "Kat really does feel isolated." She also shared that when she was a teenager in school, she would walk down the hallway and kids would be behind her making sound effects (this was written in the script). When speaking further about bullying, she stated:
"I would be followed home from school and guys would be like making sound effects as I took my steps. So the reality of it is there's a lot of different ways for people to make you feel bad. I also think it's funny because the kid behind me making those sound effects is also chubby. People really have a self hatred of being fat or being known as fat, and especially in an environment where everyone thinks of you as a negative thing, it makes you feel really horrible about yourself, and your self-hatred is so deep."
4. She previously starred in HBO's half-hour comedy series Divorce.
Although Euphoria is Ferreira's first main cast role, she made her first HBO debut back in 2018. She starred in two episodes in the second season of Divorce, starring Sarah Jessica Parker and Thomas Haden Church. Additionally, according to her official IMDB profile, she is currently working on a documentary titled I Am What's Underneath.
5. She previously hosted online series on Teen Vogue and VICE.
Ahead of her roles at HBO, Ferreira hosted video series on behalf of Teen Vogue and VICE. Her Teen Vogue series titled "Body Party" explored the parallels between being a plus-size model and the notions associated with body positivity in the fashion industry. The VICE/Broadly series "How to Behave" was a series that provided an in-depth look at different topics including money, sex and more.
---
Share this article