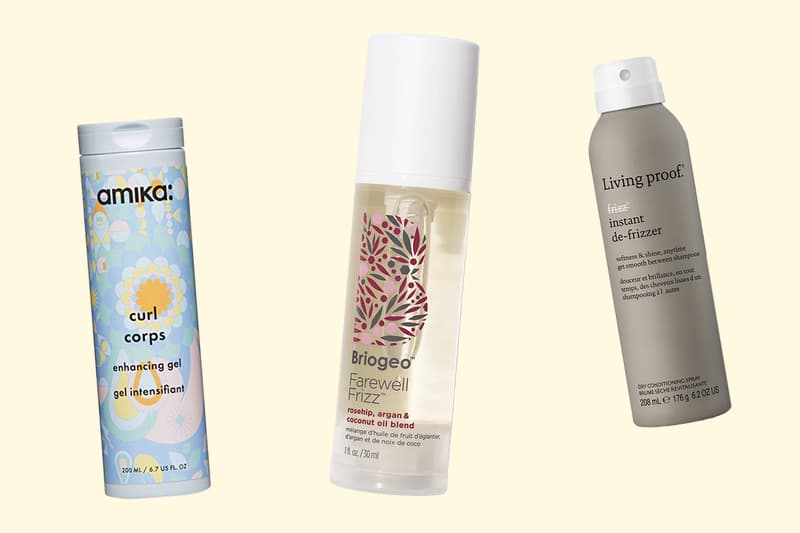 The 5 Best Hair Products for Fighting Frizz in the Summer
Keep your hair tame in the heat.
Managing your hair in the summer heat is one of the most challenging parts of a seasonal beauty routine. However, having the right products for taming frizz can make it a lot easier to battle the elements. While dealing with managing our own frizzy hair for several years and going through numerous trials and errors with finding the right beauty treatments and products for our hair, we've been able to find a few holy grails.It's also made us realize how crucial haircare is and why it shouldn't be looked over as a part of your daily beauty routine.
With the heat making hair more unpredictable than ever, we've compiled a list of five hair products that can help you smooth out your mane and have it looking picture-perfect all summer long. Some of our favourite picks include the OUAI leave-in conditioner that's a quick and easy after shower solution to handling frizz and the MoroccanOil intense hydrating mask.
Keep reading below to find out more about all of the top picks and don't forget to check out our beginner's guide to looking after curly hair.
Briogeo Farewell Frizz Rosehip, Argan & Coconut Oil Blend
What it does: This oil blend helps revive dry, frizzy hair by smoothing it out and adding shine to it. It's also suitable for all types of hair and can be applied to damp or dry hair as needed.
Where to get it: Available at Sephora for $28 USD
OUAI Leave-in Conditioner
What it does: This product is a cult-favourite and is super quick and easy to use. You can lightly spray it over your hair after showering for preventing frizz and adding extra moisture.
Where to get it: Available at Sephora for $26 USD
Living Proof No-Frizz Instant De-Frizzer
What it does: This product is perfect for on-the-go hair touch ups. The spray formula conditions hair and eliminates frizz effectively and you can use it on dry hair.
Where to get it: Available at Sephora for $29 USD
Moroccanoil Intense Hydrating Mask
What it does: This mask is ideal for an extra touch of hydration. The argan oil in the mask makes hair extra smooth, making it a perfect treat for dry hair in the summer.
Where to get it: Available at Sephora for $35 USD
Amika Curl Corps Enhancing Gel
What it does: This product is a life-saver for managing curls in the summer. It gets rid of frizz and bring your curls back to life with a unique formula containing sea buckthorn berry.
Where to get it: Available at Sephora for $25 USD
Share this article