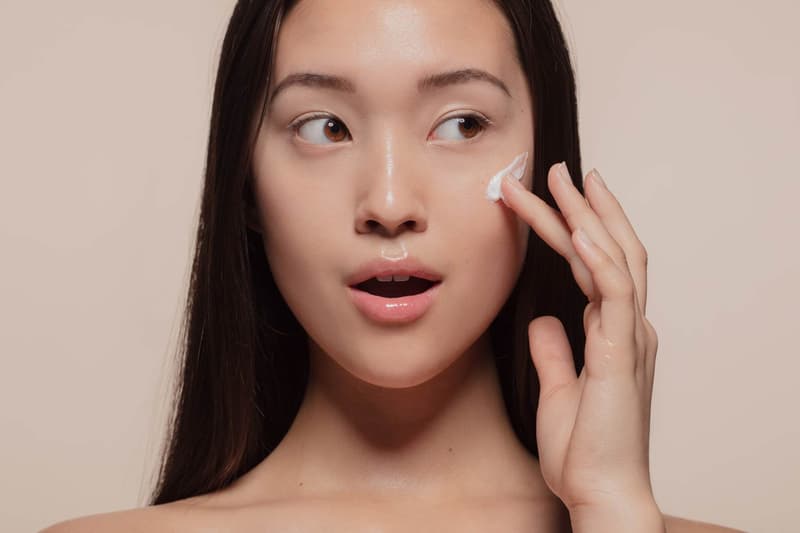 Beauty
These Are Some K-Beauty Skincare Hacks You Need to Know for Dewy Skin
Many Koreans swear by these tricks.
These Are Some K-Beauty Skincare Hacks You Need to Know for Dewy Skin
Many Koreans swear by these tricks.
With K-Beauty taking over the world, we've all had an increased interest in how Koreans take care of their skin for a flawless and radiant base. From BB cream to sheet masks, a large portion of K-beauty's success actually comes from skin-related items. Apart from the products, however, what we really want to know are the secret tips and tricks Koreans follow to achieve that dewy glow.
Being a Korean myself and raised by a mom with 'glass skin,' I grew up believing that some of these tips I'm about to introduce were actually common norms everyone used; only after the K-beauty wave began did I realize I was wrong.
Scroll down below to take a look at some of the most popular Korean skincare regimen to achieve aegi eongdongi (애기 엉덩이, meaning "baby's butt," it's a term used to describe someone with perfectly smooth skin), and make sure to try some out at home as they're not hard at all to follow.
For more K-beauty, read our review on InnisFree's Jeju Orchid line.
Double cleansing is key
Especially in an age where air pollution is a major issue, it's important to cleanse until you're positive there are no excessive residue left on your skin. After washing your face, you might believe your skin is completely clean – until you notice more foundation and dust on that the toner pad you use to wipe your face afterwards. Always remember that thorough cleansing is what will get rid of your blemishes. Hiding them under a layer of concealer and foundation won't help the healing process.
The first step of double cleansing is using a makeup remover to first get rid of all the makeup from eyes to lips. Wash your face again using a foam, soap or balm and massage thoroughly to remove any residue. Some well-known holy grail cleansing products include BANILA CO.'s Clean It Zero Cleansing Balm and Laneige's Perfect Pore Cleansing Oil.
Don't waste the water you used to wash your rice
As weird as it may sound, rice water, which is basically the water you use to rinse rice before cooking, can be used in a lot of different places. I've witnessed my mother and grandparents watering plants with it, using it as a base for making Kimchi stew and washing their faces with it.
This method is very easy and accessible as long as you regularly cook rice at home. Simply use the rice water instead of tap water, or soak cotton rounds with it and leave in the refrigerator for an easy cooling mask before going to bed. If rice is not a staple for you, there is a wide selection of beauty products made using rice, like Tatcha's Rice Polish Foaming Enzyme Powder or TONYMOLY's I'm Real Mask. Rice water is great for anti-aging, soothing irritated skin and treating eczema and acne – you can also rinse your hair with it for extra moisturization.
Be generous when using toner or essence on cotton rounds
One way to apply toner and essence for extra absorption is applying using soaked cotton pads. No matter how expensive the products are, be generous with your toner and essence when applying. If you don't soak the pads enough, they will add friction, scratching and irritating the skin. Make sure the rounds are wet enough so that they add gentle moisturization to your face and neck. If you feel like you're wasting the products, leave the leftovers in the fridge to use as partial cooling masks later on.
Don't wipe your face using towels
In similar context with the previous hack, towels can do great harm to the skin although it may be hard to see with the naked eye. After washing your face, leave it to air-dry instead of rubbing or patting using a towel. Other than the irritation they may cause, there are a surprisingly large amount of bacteria living in your towels, even if you've washed them. Make sure to moisturize just when the water left on your face is almost dry.
Keep your hands away from your face
This one is easy to understand but hard to execute. With your hands touching objects like your phone and computer keyboard, our hands are the perfect place for bacteria to reside. Regardless of all the hand soap or sanitizer you use, try to keep your hands from touching your face. Other than hygiene, our fingers are also covered in excess oil which is the last thing we want to add to our skin. The more you touch your face, the more breakouts will be triggered.
Share this article