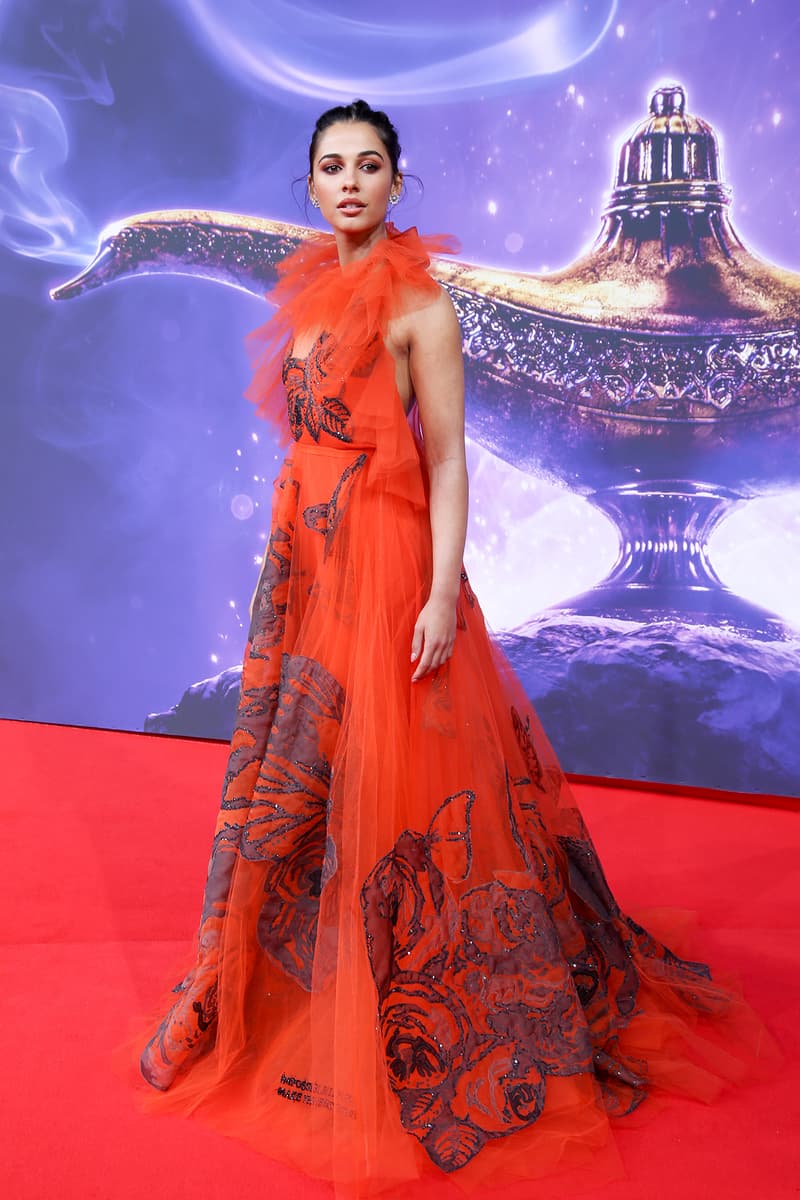 5 Things You Didn't Know About Naomi Scott, Princess Jasmine in Disney's 'Aladdin' Remake
The British actress is poised to become Hollywood's breakout star.
Culture
5 Things You Didn't Know About Naomi Scott, Princess Jasmine in Disney's 'Aladdin' Remake
The British actress is poised to become Hollywood's breakout star.
If you haven't fallen in love with Naomi Scott already, you probably will after watching her stunning performance in Disney's newly released Aladdin remake at the theaters this weekend.
Hailing from London, England, the 26-year-old is cast as the defiant and beautiful Jasmine in the new film. As one could imagine, reinterpreting a '90s Disney classic that Gen-Z still knows by heart is certainly a challenge. But with her beautiful acting (and singing), Scott has humanized a character well-loved by many. Along with her castmates Mena Massoud and Will Smith, who are adding new flavors to the enchanting tale of Agrabah as Aladdin and Genie, Scott is showing moviegoers everywhere a whole new cinematic world they didn't know existed.
Now that she's officially a Disney princess, it's safe to say that Scott is poised to become Hollywood's new darling. And in honor of the premiere of Aladdin, here are five things you didn't know about Naomi Scott:
1. She plays the Pink Ranger in the 2017 Power Rangers reboot.
Before Aladdin, Scott was known by some as the Pink Ranger (or Kimberly Hart) in the 2017 film Power Rangers, in which she acts next to Dacre Montgomery as well as Becky G.
In a HYPEBAE interview published the same year, the actress told us that she didn't necessarily connect herself with the character. Nonetheless, she'd hope to inspire others by "acting responsibly" in her everyday life:
"At the end of the day I am an actress, who is playing Kimberly, who is the Pink Ranger, which is a lot of fun, but I do not take on that identity. As it pertains to being a role model, I would like to think that I was acting responsibly before the spotlight. I will strive to continue doing what I am doing, and hopefully inspire kids; young girls, or whoever it may be."
2. Disney Channel was where she landed her first major acting role.
According to Grazia, Naomi Scott's relationship with Disney was sort of already established at the beginning of her acting career, more than a decade before she has landed the role of Princess Jasmine. Back in 2008, she was Megan on the Disney Channel UK series Life Bites, a show that centers around a group of friends attending school in London.
In 2011, Scott was enlisted for another Disney project, the musical drama television-film Lemonade Mouth. The film also stars Hayley Kiyoko, who plays the high school bandmate of Scott's bassist character.
3. She is a singer-songwriter.
A true multi-talented creative, Scott has been cultivating herself as an independent singer-songwriter since releasing her debut EP Invisible Division in 2014. Two years later, she released another project titled Promises, followed by two 2018 tracks "Undercover" and "So Low."
When asked how she balances musicianship and acting, Scott explained in our interview in 2017: "I am an independent artist and aspire to continue growing as a musician. However, acting is an avenue that has opened doors. I will eventually switch gears to solely music, but at the moment it is both. It is simply a matter of right timing."
And here we are in 2019, the leading lady of Aladdin has shown herself to be capable of doing both, as she lends her angelic vocals to songs including "A Whole New World" and "Speechless" on the movie's soundtrack.
4. She's cast as one of the lead Angels in the upcoming film, Charlie's Angels.
For those who're hoping to see more from Naomi Scott, expect her next movie to arrive before the end of 2019. Slated to hit the silver screen on November 15, Scott's upcoming film Charlie's Angels will see her starring as one of the lead Angels alongside Kristen Stewart and Ella Balinska. Directed by Elizabeth Banks, the project will also feature To All The Boys I've Loved star Noah Centineo.
Head here for a sneak peek at Charlie's Angels.
5. She's married to footballer Jordan Spence.
After dating for four years, Naomi Scott and professional footballer Jordan Spence got married in 2014. During the Aladdin press tour, the fashionable pair was seen arriving on the red carpet at different cities in brand-matching outfits. First it was Off-White™, then Burberry (as pictured above), Valentino and Giorgio Armani Privé.
Share this article