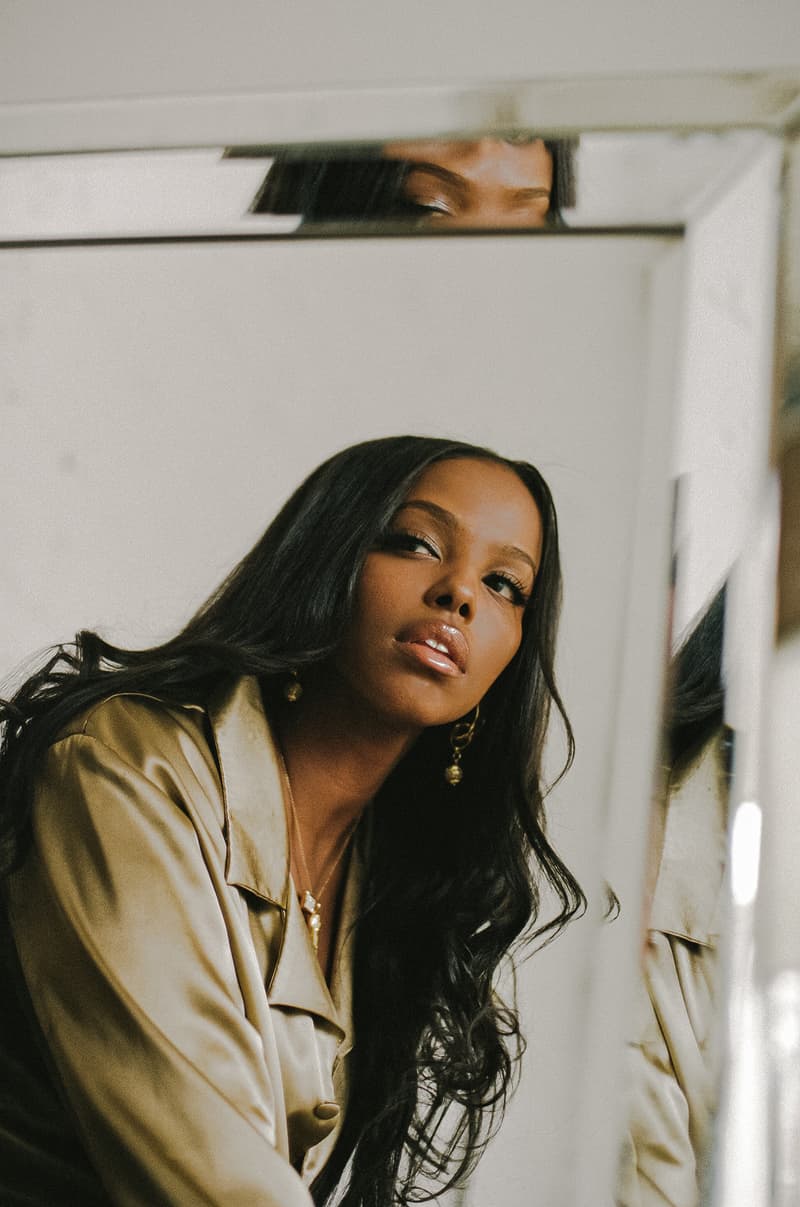 1 of 2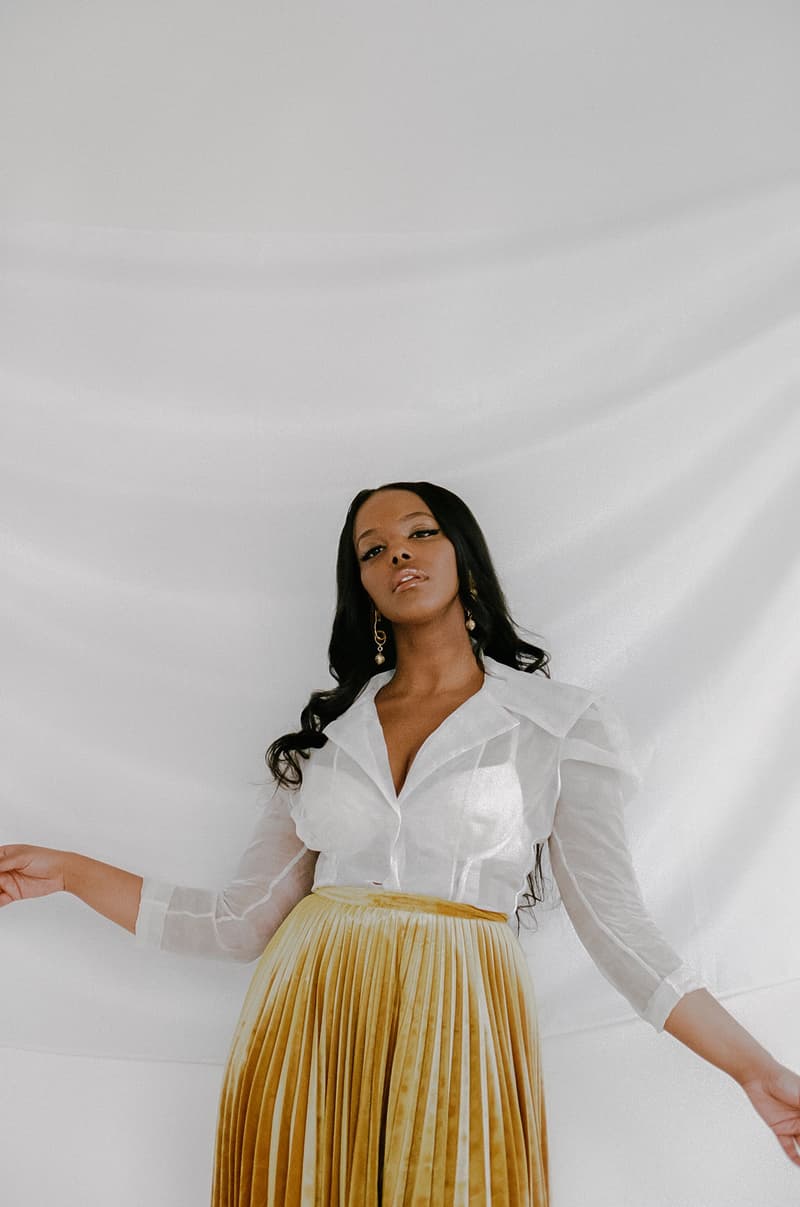 2 of 2
BAEwatch: Amaal
The Toronto-based R&B artist releases her debut EP, 'Black Dove.'
R&B lovers, you need to add Somali-Canadian artist Amaal to your playlists. A rising star in the Toronto music scene, she began making music at the age of 16 and gradually gained herself a fanbase on social media, where she shared some of her early work including "With You," "Mufasa" and "Words Revealed" years ago. Now a Universal Music Canada/Public Records signee, Amaal is entering an exciting, new chapter in her career with the release of her debut EP, Black Dove. Heavily inspired by the singer's personal experiences, the project offers an intimate look into Amaal's own stories, with her angelic vocals and poetic lyrics found on tracks like "Not What I Thought" and "Later."
As part of our BAEwatch series, we sat down with Amaal to talk about her relationship with music, working on Black Dove with her collaborators, as well as her ambitions as an artist. Get familiar with the singer by reading our interview below.
Amaal is slated to perform in London on July 15 and New York on July 26. Head to her website for ticketing information.
How did you first discover your love for singing?
I believe it was in the third grade when our class performed a Celine Dion song for the school talent show. I just remember her voice penetrating my soul and singing along with her made me feel powerful. I unfortunately didn't sing much after that due to cultural and religious reasons, but that was the moment where I fell madly in love.
How have your sounds developed since you first began pursuing music?
It's evolved from a more pop, anthemic style to a more minimalist approach where I share my most intimate moments. It's still positive and honest but I feel this body of work is more vulnerable and gives listeners a true glimpse into my day to day life. From relationships, betrayal, self-confidence and ownership. Although the styles are a bit different, they both still very much tell my stories. I hope to continue to honor and explore sonically where I am at along with embracing new sounds and ideas.
You released "Not What I Thought" earlier this year and it was a breakout hit. Why do you think the track resonated with so many people?
It's been the greatest feeling seeing how people are connecting with this song. I believe it's resonating with them because it's a story we have all experienced one way or another. Meeting someone you're so happy with and feel confident about where the relationship is going, but you start to see they aren't actually who they presented themselves to be. People refer to it as "ghosting." But the beauty is although we have all gone through something similar, it doesn't define us and it shouldn't define us. So the video had to be one of taking back ownership and showing resilience.
From the inspiration to the recording process, can you talk to us about your single, "Coming & Going"?
Creating music is such a collaborative team effort and I just want to shout out Hayley Gene Penner and Khris Riddick-Tynes for helping bring "Coming and Going" to life. They are some of my favorite people to work with because they really take the time to listen and are open to all ideas.
With this song, it's about lust, love and temptation. Feeling conflicted and indecisive about a situation that you really are enjoying because it feels so good, but there are the voices in your head filled with doubt of where it's heading. It really is also all up to individual interpretation because I've gotten some amazing messages from people who are connecting with it in ways I didn't even imagine.
What was it like working with Kat Webber on the music video for the song?
I actually can't stop raving up how amazingly talented she is. She takes the time to listen and really connect with you on a spiritual and human level so when everything comes to fruition it's as if she was living in your head. I just can't say enough great things and I look forward to working with her and Mad Ruk again.
How has growing up in Toronto shaped your taste in music?
Toronto has 100 percent shaped my palate in music. It's one of the most diverse cities in the world and the music I listen to is a reflection of that. My playlists are worldly and consists of reggae, Afro, Indian, Arabic, Latin and the list goes on and on. I feel so blessed to be from a city where for the most part we embrace each other's cultures and celebrate our differences.
What are your ambitions as an artist?
What I love about music and art is the way it surpasses societal limitations, it transcends and melts barriers and boundaries. Music has always been a therapy of expressing my emotions, perceptions and vulnerabilities to understand who I am in this world, but more importantly connecting with others through creating.
My ambitions as an artist is to continue being a learner, speaking open and honestly about myself and always using my platform to shed light on causes and important issues around the world. I hope to also constantly evolve within but still keep the innocence and that pure bliss feeling I had when I first sang with my class in the third grade.
What have you been listening to lately?
I'm actually one of those people who fall in love with a song and listen to it over and over again — that song has been Koffee's "Toast." It brightens my entire mood and day.
Who have been your most important mentors in your career so far?
I've had so many people along the way who've helped me so I wouldn't be able to pinpoint it to one person. Almost everyone I've encountered has given me gems of advice that I try to incorporate in to my life and career.
Can you give us a hint on what you'll be working on for the rest of 2019?
Yes! I'm really so excited to release my EP this summer along with a video that's going to be the most personal one to date. There's a plan to go out and do a bunch of shows and really connect with the people who've been so supportive of me. I plan on getting back in the studio as well to create more music for the next project.